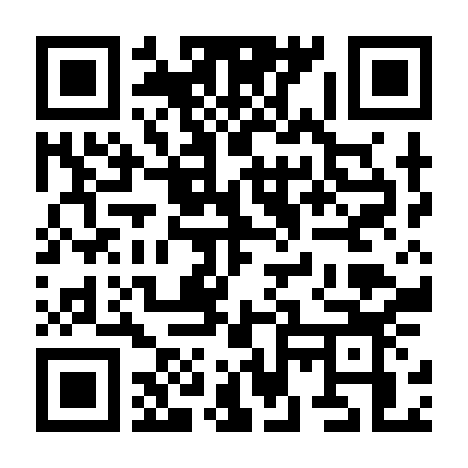 The Convention on Biological Diversity: changing ethical and legal frameworks for biodiversity research and prospecting
S.A. Laird

Sarah A. Laird is an independent consultant
working on issues related to access
and benefit-sharing and implementation
of the Convention on Biological Diversity.

The CBD policy process has provided an important forum for addressing access and benefit-sharing issues related to biodiversity, such as traditional resource rights, intellectual property rights and equity in the trade of genetic resources.

word 702 read time 3 minutes, 30 Seconds
Malaysia ; The ethical, commercial and policy context in which biodiversity prospecting, research and conservation take place has shifted significantly over the past ten years. The Convention on Biological Diversity (CBD) reflects and has bolstered a number of these shifts, which include the following.

* Biodiversity, previously considered the "common heritage of mankind", is now considered the "national patrimony" of host countries and is under their sovereignty.
* Genetic and species diversity have commercial potential not only as a source of material, or as commodities, but also as a source of information for product development.
* The rights of indigenous peoples and local communities to control and benefit from biodiversity research, prospecting and conservation are recognized, and increasingly formalized in policy instruments as well as documents developed by indigenous peoples' groups.
* Benefits of biodiversity prospecting, research and conservation must be equitably shared.

The CBD objectives of biodiversity conservation, sustainable use and fair and equitable sharing of benefits (Article 1) reflect a balance between a range of diverse agendas and perspectives on what biodiversity is, and whom its conservation and use are intended to serve. Most of the world's biodiversity is found in inverse proportion to technological and industrial wealth (Macilwain, 1998). The CBD negotiation and implementation process has been an arena for expression of conflicts between North and South over financial and natural resources and differing conceptions of environmental problems and the meaning and value of nature (McAfee, 1999). This process has made clear what was always the case in practice - that biodiversity and genetic resources are not only biological resources but political resources as well (Redford and Richter, 1999; Alexiades and Laird, 2001).

Simply put, high-biodiversity developing countries asked to set aside or manage large areas for conservation purposes argue that they should capture a fair share of the economic revenue generated by the genetic, species and ecosystem diversity that they conserve (Sánchez and Juma, 1994). Developed countries seeking the conservation of biodiversity have sought to maintain continued access to genetic resources for academic and commercial research. The CBD reflects the agreement reached by these various groups, and has been called the "grand bargain" (Gollin, 1993). The CBD clearly links environmental concerns with emerging human rights and trade issues; while it establishes general and qualified terms for trade in genetic resources, the CBD also acknowledges the value of non-marketed goods and services, and makes explicit ethical commitments to fairness and equity (Downes, 1994; McNeely, 1999).

THE COMMERCIAL USE OF BIODIVERSITY: BIODIVERSITY PROSPECTING
Biodiversity prospecting, or "bioprospecting", was first defined by Reid et al. (1993) as: "the exploration of biodiversity for commercially valuable genetic resources and biochemicals". It encompasses a wide range of commercial activities, including the pharmaceutical, biotechnology, seed, crop protection, horticulture, botanical medicine, cosmetic and personal care, and food and beverage sectors.

The most dramatic example of a forest tree species holding commercial potential, and the associated challenges to conservation and sustainable use, is the Pacific yew, Taxus brevifolia, whose bark yields the cancer drug taxol. Developed from collections made in 1962 as part of the United States National Cancer Institute's research programme, taxol, marketed by Bristol-Myers Squibb Co. under the brand name Paclitaxel, has been one of the top selling drugs in recent years; in 1998 worldwide sales were US$1.2 billion (Med Ad News, 1999). Wild supplies in the tree's native range from northern California in the United States to British Columbia in Canada proved insufficient to support commercial production. However, public concerns about the sustainability of Taxus brevifolia supply were counterbalanced by concerns that limiting wild harvest of T. brevifolia could restrict access to an important life-saving drug. Methods to convert the taxol precursor compound baccatin from Taxus baccata were developed in France, and today raw material sourcing for taxol is based in Europe (ten Kate and Laird, 1999).

MORE: http://www.fao.org...Y1237E/y1237e05.htm

---
LSNN is an independent editor which relies on reader support. We disclose the reality of the facts, after careful observations of the contents rigorously taken from direct sources, we work in the direction of freedom of expression and for human rights , in an oppressed society that struggles more and more in differentiating. Collecting contributions allows us to continue giving reliable information that takes many hours of work. LSNN is in continuous development and offers its own platform, to give space to authors, who fully exploit its potential. Your help is also needed now more than ever!
In a world, where disinformation is the main strategy, adopted to be able to act sometimes to the detriment of human rights by increasingly reducing freedom of expression , You can make a difference by helping us to keep disclosure alive. This project was born in June 1999 and has become a real mission, which we carry out with dedication and always independently "this is a fact: we have never made use of funds or contributions of any kind, we have always self-financed every single operation and dissemination project ". Give your hard-earned cash to sites or channels that change flags every time the wind blows , LSNN is proof that you don't change flags you were born for! We have seen the birth of realities that die after a few months at most after two years. Those who continue in the nurturing reality of which there is no history, in some way contribute in taking more and more freedom of expression from people who, like You , have decided and want to live in a more ethical world, in which existing is not a right to be conquered, L or it is because you already exist and were born with these rights! The ability to distinguish and decide intelligently is a fact, which allows us to continue . An important fact is the time that «LSNN takes» and it is remarkable! Countless hours in source research and control, development, security, public relations, is the foundation of our basic and day-to-day tasks. We do not schedule releases and publications, everything happens spontaneously and at all hours of the day or night, in the instant in which the single author or whoever writes or curates the contents makes them public. LSNN has made this popular project pure love, in the direction of the right of expression and always on the side of human rights. Thanks, contribute now click here this is the wallet to contribute
---