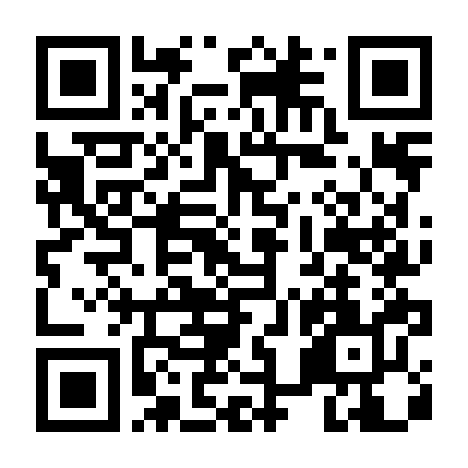 Kritik af kommunes it-system
word 444 read time 2 minutes, 13 Seconds
Datatilsynet udtaler kritik af, at det i it-systemet "Affaldsweb" i visse tilfælde var muligt at tilgå oplysninger om, hvem der sidst havde redigeret eller bestilt affaldscontainere samt eventuelle kontaktoplysninger.
På baggrund af en borgers henvendelse indledte Datatilsynet i december en sag af egen drift over for Herning Kommune.
I afgørelsen udtaler Datatilsynet kritik af, at kommunens behandling af personoplysninger via kommunens it-system "Affaldsweb" frem til den 17. december 2021 ikke er sket i overensstemmelse med reglerne i databeskyttelsesforordningen.
Brugerne af "Affaldsweb" logger ind i systemet med en unik kode på 5 cifre/tegn, som fremgår af deres ejendomsskattebillet.
Indtil d. 17. december 2021 var det muligt for borgere, der deltes om en affaldscontainer, at tilgå oplysninger om, hvem der sidst havde redigeret eller bestilt containere samt eventuelle kontaktoplysninger, som den foregående bruger selv måtte have indtastet i "Affaldsweb".
Stadig muligt at tilgå oplysninger via URL-manipulation
Det følger også af sagen, at systemet gør det muligt at fremsøge oplysninger om en fysisk adresse samt oplysninger om containerforhold (volumen, tømningsfrekvens, pris) på denne adresse ved URL-manipulation. Brugerens unikke kode på 5 cifre/tegn indgår i URL'en og ved manuelt at ændre i den, er det således potentielt muligt at tilgå oplysninger om andre brugere.
Datatilsynet har i den forbindelse udtalt, at en adgangsbeskyttelse baseret på en kode med 5 cifre/tegn, ikke yder passende sikkerhed mod angreb baseret på brute force og randomiserede gæt, og at brugen af fortløbende numre/bogstaver eller genkendelige sekvenser af karakterer i den URL, der benyttes til individualiseret adgang, ikke er udtryk for en passende beskyttelse.
Datatilsynet har vejledt kommunen om, at oplysninger om adresser samt containerforhold sammenholdt med øvrige identifiktatorer forholdsvist let kan få karakter af oplysninger, der er personhenførbare – altså personoplysninger.
For så vidt angår det nuværende set-up har kommunen oplyst, at behandlingen var af mindre følsom karakter, og at servicen til borgeren overstiger potentielle risici for de registreredes rettigheder.
Til dette bemærkede Datatilsynet, at alle personoplysninger er beskyttelsesværdige, og at URL-manipulation er en type af programmeringsmæssig fejlkilde, som er almindeligt kendt, og let burde imødegås af den dataansvarlige. Herudover pointerede tilsynet, at afvejningen mellem oplysningernes mindre følsomme karakter på den ene side og servicens nytteværdi på den anden side ikke kan føre til et andet resultat end, at personoplysningerne er beskyttelsesværdige.
Vil du vide mere?
Læs afgørelsen her.
Læs mere om behandlingssikkerhed i Datatilsynets vejledning Behandlingssikkerhed: Databeskyttelse gennem design og standardindstillinger
Læs mere om, hvornår oplysninger er personhenførbare og dermed personoplysninger her.
Journalister kan kontakte presseansvarlig Anders Due på tlf. 29 49 32 83.
---
LSNN is an independent editor which relies on reader support. We disclose the reality of the facts, after careful observations of the contents rigorously taken from direct sources, we work in the direction of freedom of expression and for human rights , in an oppressed society that struggles more and more in differentiating. Collecting contributions allows us to continue giving reliable information that takes many hours of work. LSNN is in continuous development and offers its own platform, to give space to authors, who fully exploit its potential. Your help is also needed now more than ever!
In a world, where disinformation is the main strategy, adopted to be able to act sometimes to the detriment of human rights by increasingly reducing freedom of expression , You can make a difference by helping us to keep disclosure alive. This project was born in June 1999 and has become a real mission, which we carry out with dedication and always independently "this is a fact: we have never made use of funds or contributions of any kind, we have always self-financed every single operation and dissemination project ". Give your hard-earned cash to sites or channels that change flags every time the wind blows , LSNN is proof that you don't change flags you were born for! We have seen the birth of realities that die after a few months at most after two years. Those who continue in the nurturing reality of which there is no history, in some way contribute in taking more and more freedom of expression from people who, like You , have decided and want to live in a more ethical world, in which existing is not a right to be conquered, L or it is because you already exist and were born with these rights! The ability to distinguish and decide intelligently is a fact, which allows us to continue . An important fact is the time that «LSNN takes» and it is remarkable! Countless hours in source research and control, development, security, public relations, is the foundation of our basic and day-to-day tasks. We do not schedule releases and publications, everything happens spontaneously and at all hours of the day or night, in the instant in which the single author or whoever writes or curates the contents makes them public. LSNN has made this popular project pure love, in the direction of the right of expression and always on the side of human rights. Thanks, contribute now click here this is the wallet to contribute
---