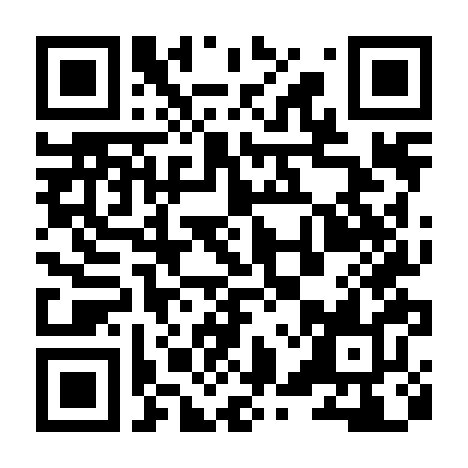 Moneyline Telerate: Moneyline Telerate to Offer Tradition Credit Derivatives Data: Adds Service to Growing List of Products
- Moneyline Telerate Partners with Compagnie Financiere Tradition for Global Distribution of Tradition Credit Derivatives Data
/PR Newswire/LONDON
word 596 read time 2 minutes, 58 Seconds
Moneyline Telerate, a leading provider of financial information and transaction services, and Compagnie Financiere Tradition (Tradition), a leading derivatives broker and one of the pioneers of the Credit Derivatives market, today announced the global release of the Tradition Credit Derivatives Service.

"The addition of Tradition credit default swaps is another example of Moneyline Telerate's commitment toward expanding its content to best serve the evolving markets. The fixed income market has become more sophisticated and participants are seeking more complex instruments to capitalise on the ever-changing marketplace. High quality credit derivative data is an important product to our clients and fits with Moneyline Telerate's continued mission of providing only the most compliant and comprehensive financial information services in the industry," commented Louise Lomax, Director Moneyline Telerate EMEA.

Covering European, Asian, Japanese, American and Latam Sovereign, Bank and Corporate debt, the data is available free-of-charge to Moneyline Telerate clients. Credit default swaps are updated twice daily. Prices, quoted directly from brokers, are contributed from Asia, Europe and the USA and provide a valuable insight into market activity over the trading day.

Credit Derivatives are the fastest growing segment of the OTC Derivatives market. According to ISDA figures, during the June 2001 - June 2003 period, outstanding volume in Credit Derivatives increased fourfold and reached US$2.69 trillion. The increasing diversification of market players and normalisation of the regulatory framework are contributing to the rapid growth of the Credit Derivatives market.

Robin Houldsworth, Managing Director, Tradition UK said: "For the first time, Tradition's valuable Credit Derivatives data will be available worldwide to all customers via Moneyline Telerate products. In addition to its extensive regional and sector coverage, Tradition's Credit Derivatives data include highly sought data such as CDs Trac-x, iBoxx indices as well as correlation prices (Tranched indices, first to default). As the credit derivatives market is actively expanding into new market segments, our data will follow this evolution. We look forward to working with Moneyline Telerate to develop new cutting edge products in the credit derivatives data area."

For access to the Tradition Credit Derivatives service see Moneyline Telerate page 9600.

About Moneyline Telerate:
Moneyline Telerate is a leading global provider of integrated real-time information and transaction services to the capital markets. With the world's premier benchmark fixed-income content, IP based distribution platform and transaction systems, Moneyline Telerate provides financial services firms with cost-effective, flexible methods for using content to drive investment decisions and order flow across new and existing electronic channels. The firm, established in 1998, is headquartered in New York City. One Equity Partners, the New York-based private equity arm of Bank One Corporation is the majority shareholder; other shareholders include Japan's QUICK Corp.

For further information about Moneyline Telerate, please visit www.moneyline.com

About Compagnie Financiere Tradition:
With a presence in 16 countries, Compagnie Financiere Tradition is one of the world's top three brokers and offers a broad portfolio of both financial (money markets, currencies, interest rate derivatives, credit derivatives, stocks and bonds, etc.) and non-financial products (precious metals, energy, pulp and paper, etc.). Compagnie Financiere Tradition is listed on the Swiss stock exchange. For more information on our Group, visit our site at www.traditiongroup.com.

Moneyline Telerate contact:
Louise Lomax Director,
EMEA Moneyline
+ 44 207 832 9688

Tradition contact:
Dominique Velter
Compagnie Financiere Tradition
+ 41 21 343 52 90 data@tradition.ch

Web site: http://www.moneyline.com
http://www.traditiongroup.com

per maggiori informazioni: Louise Lomax, Director, EMEA of Moneyline Telerate,
---
LSNN is an independent editor which relies on reader support. We disclose the reality of the facts, after careful observations of the contents rigorously taken from direct sources, we work in the direction of freedom of expression and for human rights , in an oppressed society that struggles more and more in differentiating. Collecting contributions allows us to continue giving reliable information that takes many hours of work. LSNN is in continuous development and offers its own platform, to give space to authors, who fully exploit its potential. Your help is also needed now more than ever!
In a world, where disinformation is the main strategy, adopted to be able to act sometimes to the detriment of human rights by increasingly reducing freedom of expression , You can make a difference by helping us to keep disclosure alive. This project was born in June 1999 and has become a real mission, which we carry out with dedication and always independently "this is a fact: we have never made use of funds or contributions of any kind, we have always self-financed every single operation and dissemination project ". Give your hard-earned cash to sites or channels that change flags every time the wind blows , LSNN is proof that you don't change flags you were born for! We have seen the birth of realities that die after a few months at most after two years. Those who continue in the nurturing reality of which there is no history, in some way contribute in taking more and more freedom of expression from people who, like You , have decided and want to live in a more ethical world, in which existing is not a right to be conquered, L or it is because you already exist and were born with these rights! The ability to distinguish and decide intelligently is a fact, which allows us to continue . An important fact is the time that «LSNN takes» and it is remarkable! Countless hours in source research and control, development, security, public relations, is the foundation of our basic and day-to-day tasks. We do not schedule releases and publications, everything happens spontaneously and at all hours of the day or night, in the instant in which the single author or whoever writes or curates the contents makes them public. LSNN has made this popular project pure love, in the direction of the right of expression and always on the side of human rights. Thanks, contribute now click here this is the wallet to contribute
---