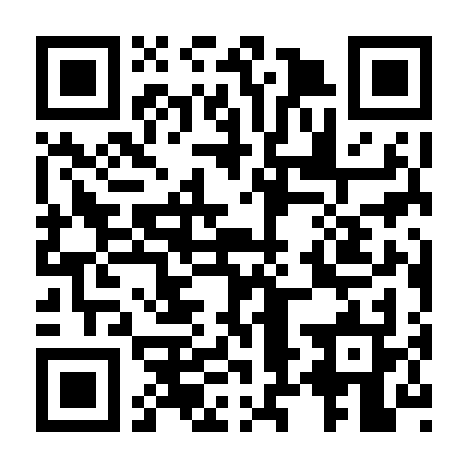 GUY BOURDIN "A Message for You" "Unseen"
from 15th February to 5th April 2009
Tuesday, Friday, Saturday and Sunday 10.30 am " 7.30 pm
Wednesday and Thursday 10.30 am " 9.00 pm
Monday 3.30 pm " 7.30 pm
word 628 read time 3 minutes, 8 Seconds
Milan: Guy Bourdin is considered to be one of the most daring and intriguing artists in the world of 20th century visual culture.
A singular artist with a unique perception of art, fashion, advertising and life, and a relentless search for perfection. He was responsible for the groundbreaking turning point in the world of image-making in the late 70s.
Guy Bourdin was a man with the aura of a visionary and fluid imagination, who worked in metaphors and explored contradictory realities, dialoguing with the sublime and irrational qualities with great intensity.
Fascinated by his mentor Man Ray, the photographer Edward Weston and the surrealist painters René Magritte and Balthus, he spent the formative years in post war France, within a conservative social climate, taboos and censorship. He assimilated surrealism in its broader sense, especially its liberty of expression: he explored with great passion the meaning of desire as the authentic voice of one's inner self, the search of beauty, life and death and sexuality as primary universal issues in everyone's own existence. A creator with multiple sources of inspiration, yet artistically he developed a unique vision with the gaze of a maverick.
Guy Bourdin was able to create fascinating images in terms of storytelling, compositions and colours, exploring the realms between the absurd and the sublime.
He approached fashion photography with innovative pictorial explorations, made of cropping and juxtapositions, delivering ambiguous settings, suggestive narratives and surreal aesthetics, thus radically breaking conventions of commercial photography.
"A Message for You" focuses on the late 70s, when he acquires maturity in his practice and his poignant observations reflect the dynamic period of social change, sexual liberation, capitalism's vanity, excess of consumerism, growing power of the media. All these themes found their ideal place in the transient form of the glossy magazine page.
Likewise, the exhibition "Unseen" presents a selection of Guy Bourdin most beautiful and iconic works and unveils to the public some of his less known prints.
Guy Bourdin work remains as provocative today as when it first appeared. Nearly eighteen years after his death, his legacy is finally being celebrated by major international museums and his photographs continue to inspire generations of photographers.
BIOGRAPHY
1928 Born Guy Louis Banarès on 2 December, Paris.
1950 First exhibition of drawings and paintings at Galerie, Paris.
1952 Exhibition of photographs at Galerie 29, Paris. The catalogue includes an introduction by Man Ray.
1955 First publication in February issue of French Vogue. Exhibition of drawings at Galerie des Amis des Arts, Paris. Exhibition of paintings at Galerie Charpentier, Paris.
1957 Exhibition of paintings and drawings at the Peter Deitsch Gallery, New York. Contributes photographs to group exhibition entitled Vogue at the International Photography Biennale, Venice.
1961 Marries Solange Louise Gèze.
1967 Samuel, Guy Bourdin's only son, is born. First Charles Jourdan shoes advertising campaign. First editorial fashion photographs for Harper's Bazaar and Photo.
1972 First editorial fashion photographs for Italian Vogue.
1974 First editorial fashion photographs for British Vogue.
1975 Advertising campaign for Issey Miyake.
1976 Lingerie catalogue Sighs and Whispers for Bloomingdale's department store, NY. Advertising campaigns including Baila, Gianfranco Ferré, Callaghan by Gianni Versace, and Loewe.
1980 Calendar for Pentax.
1985 Advertising campaign for Emanuel Ungaro. Refuses the Grand Prix National de la Photographie awarded by the French Ministry of Culture.
1988 Receives the Infinity Award for his 1987 Chanel advertising campaign from the International Center of Photography, NY. Contributes photographs to the Triennale International de la Photographie, Paris.
1991 Dies in Paris on 29 March, aged 62.
RECENT EXHIBITION
2003 Victoria and Albert Museum, London
2004 National Gallery Victoria, Melbourne
2004 Jeu de Paume, Paris
2004 FOAM, Amsterdam
2005 NRW, Düsseldorf
2005 National Art Museum of China
2005 Shanghai Art Museum
2006 Tokyo Museum of Photography
---
LSNN is an independent publisher that relies on reader support. We disclose the reality of the facts, after careful observations of the contents rigorously taken from direct sources. LSNN is the longest-lived portal in the world, thanks to the commitment we dedicate to the promotion of authors and the value given to important topics such as ideas, human rights, art, creativity, the environment, entertainment, Welfare, Minori, on the side of freedom of expression in the world «make us a team» and we want you to know that you are precious!
Dissemination* is the key to our success, and we've been doing it well since 1999. Transparent communication and targeted action have been the pillars of our success. Effective communication, action aimed at exclusive promotion, has made artists, ideas and important projects take off. Our commitment to maintain LSNN is enormous and your contribution is crucial, to continue growing together as a true team. Exclusive and valuable contents are our daily bread. Let us know you are with us! This is the wallet to contribute.
*Dissemination is the process of making scientific and technical information accessible to a non-specialist public. This can come through various forms, such as books, articles, lectures, television programs and science shows.
---