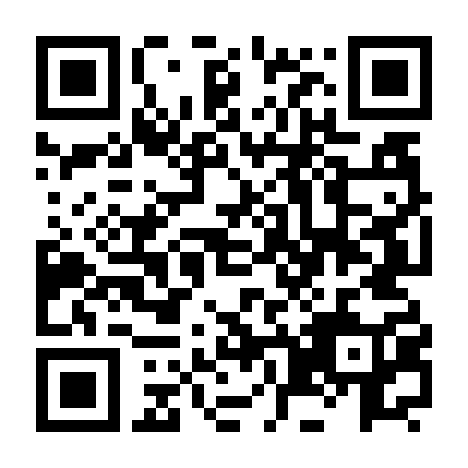 NVIDIA Corporation: 3ds Max 6 Runs Up to 74% Faster with NVIDIA Quadro Graphics and MAXtreme 6
NVIDIA MAXtreme 6 Accelerator Unleashes the Power of Discreet's Award-Winning Visual Effects Software
word 816 read time 4 minutes, 4 Seconds
LONDON: NVIDIA Corporation (Nasdaq: NVDA), the worldwide leader in visual processing solutions, today announced the immediate availability of its MAXtreme 6 accelerator, a custom tool that dramatically increases the performance of Discreet 3ds max(R) 6 software on NVIDIA Quadro(R) professional graphics solutions. In recent testing, MAXtreme 6 performance increased up to 74% over 3ds max 6 using the default OpenGL driver on Discreet's internally developed and sanctioned benchmark, an appreciable difference even the untrained eye can detect. (1) This free, fully certified productivity boost to 3ds max 6 and NVIDIA Quadro users is now available on the NVIDIA Web site at http://www.nvidia....ect/maxtreme_6.html .

"Over the years, NVIDIA has been a strong, committed partner to Discreet and the 3ds max user
community," said Chris Ford, animation product line manager at Discreet. "NVIDIA follows through on its promises of 'value-added solutions.' They put their development teams to work and, as a result of NVIDIA software development efforts, our joint customers will benefit tremendously from the added muscle MAXtreme brings to the table."

Developed by NVIDIA in close collaboration with Discreet, MAXtreme 6 further enhances 3ds max 6 user productivity by allowing professionals to control the application's viewport display quality and real-time rendering speed. MAXtreme 6 is supported on the Microsoft(R) Windows(R) 2000 and Windows XP operating systems, and is optimised for use with the full line of NVIDIA Quadro-based graphics solutions.

About 3ds max
Discreet 3ds max software has the largest installed base in the 3D industry and is the preferred 3D software in the core production environment for UBI Soft, Rockstar Games, Electronic Arts, HOK, Ellerbe Becket, Blur Studios, Frantic Films, Digital Dimensions-along with other leading design and entertainment firms. From the latest radical Burton snowboard designs and the first 3D design visualisation software used by the Frank Lloyd Wright(R) Taliesin(R) West School of Architecture, to the enthralling visual effects scenes found in The Last Samurai and the interactive twists and turns found in the best-selling Microsoft Xbox games Grand Theft Auto: Vice and Prince of Persia: The Sands of Time; 3ds max continues its widespread popularity and leadership as the preferred 3D production solution of top artists and designers worldwide.

About Discreet
Discreet empowers media professionals to realise the visual experience and transform their vision into reality. Discreet's award-winning solutions are designed for digital media creation, management and delivery-across all disciplines from film and television visual effects, colour grading and editing to animation, game development, and design visualisation. Discreet is based in Montreal, Quebec and is a division of Autodesk, Inc, the world's leading design and digital media creation, management, and distribution company. www.discreet.com.

About NVIDIA
NVIDIA Corporation is a market leader in visual computing technology dedicated to creating products that enhance the interactive experience on consumer and professional computing platforms. Its graphics and communications processors have broad market reach and are incorporated into a wide variety of computing platforms, including consumer digital-media PCs, enterprise PCs, professional workstations, digital content creation systems, notebook PCs, military navigation systems, and video game consoles. NVIDIA is headquartered in Santa Clara, California and employs more than 1,800 people worldwide. For more information, visit the Company's Web site at http://www.nvidia.com .

Certain statements in this press release, including any statements relating to the Company's performance expectations for NVIDIA's family of products and expectations of continued revenue growth, are forward-looking statements that are subject to risks and uncertainties that could cause results to be materially different than expectations. Such risks and uncertainties include, but are not limited to, manufacturing and other delays relating to new products, difficulties in the fabrication process and dependence of the Company on third-party manufacturers, general industry trends including cyclical trends in the PC and semiconductor industries, the impact of competitive products and pricing alternatives, market acceptance of the Company's new products, and the Company's dependence on third-party developers and publishers. Investors are advised to read the Company's Annual Report on Form 10-K and quarterly reports on Form 10-Q filed with the Securities and Exchange Commission, !
particularly those sections entitled "Certain Business Risks," for a fuller discussion of these and other risks and uncertainties.

Note:
All company and/or product names may be trade names, trademarks and/or registered trademarks of the respective owners with which they are associated. Features, pricing, availability, and specifications are subject to change without notice.

(1) Benchmark system components: NVIDIA Quadro FX 3000, 3.2GHz Pentium 4 CPU, Intel 875 Motherboard, 2GB PC3500 RAM, Windows 2000 sp4.

Note to Editors:
If you are interested in viewing additional information on NVIDIA, please visit the NVIDIA Press Room at http://www.nvidia....asp?PAGE=press_room

Web site: http://www.discreet.com
Web site: http://www.nvidia.com
per maggiori informazioni: Charlie Rasch of NVIDIA Corporation, +1-408-486-8236, or crasch@nvidia.com .
---
LSNN is an independent editor which relies on reader support. We disclose the reality of the facts, after careful observations of the contents rigorously taken from direct sources, we work in the direction of freedom of expression and for human rights , in an oppressed society that struggles more and more in differentiating. Collecting contributions allows us to continue giving reliable information that takes many hours of work. LSNN is in continuous development and offers its own platform, to give space to authors, who fully exploit its potential. Your help is also needed now more than ever!
In a world, where disinformation is the main strategy, adopted to be able to act sometimes to the detriment of human rights by increasingly reducing freedom of expression , You can make a difference by helping us to keep disclosure alive. This project was born in June 1999 and has become a real mission, which we carry out with dedication and always independently "this is a fact: we have never made use of funds or contributions of any kind, we have always self-financed every single operation and dissemination project ". Give your hard-earned cash to sites or channels that change flags every time the wind blows , LSNN is proof that you don't change flags you were born for! We have seen the birth of realities that die after a few months at most after two years. Those who continue in the nurturing reality of which there is no history, in some way contribute in taking more and more freedom of expression from people who, like You , have decided and want to live in a more ethical world, in which existing is not a right to be conquered, L or it is because you already exist and were born with these rights! The ability to distinguish and decide intelligently is a fact, which allows us to continue . An important fact is the time that «LSNN takes» and it is remarkable! Countless hours in source research and control, development, security, public relations, is the foundation of our basic and day-to-day tasks. We do not schedule releases and publications, everything happens spontaneously and at all hours of the day or night, in the instant in which the single author or whoever writes or curates the contents makes them public. LSNN has made this popular project pure love, in the direction of the right of expression and always on the side of human rights. Thanks, contribute now click here this is the wallet to contribute
---