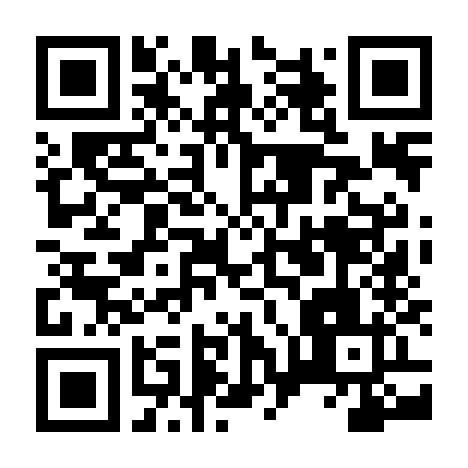 Pinnacle Systems Teams with Alienware to Make Video Editing Standard for New Notebook Computer Line
word 643 read time 3 minutes, 12 Seconds
MOUNTAIN VIEW - Pinnacle Systems-®, Inc. (NASDAQ: PCLE) is extending the reach of its award-winning video editing applications by offering Pinnacle Studio version 9 or Pinnacle Liquid Edition software with Alienware Systems' new line of notebook computers (see today's announcement from Alienware). By teaming with Alienware, the leading manufacturer of high-performance computer desktops, notebooks, and leading-edge professional systems, customers can now take advantage of the industry's best-selling application to capture, edit, and burn their movies to disc. Pinnacle video editing applications running on these new notebooks are available now--please visit www.alienware.com.

"By teaming with Alienware, we are extending our reach into an untapped market of users who are interested in leveraging their powerful systems to edit video," said William Chien, director of product management at Pinnacle Systems. "We're also giving our existing user base greater mobility. From consumers on vacation to professionals on location, users can create compelling video and enjoy cutting-edge features anywhere they can run their notebook computers."

"The success of Alienware's cutting-edge professional desktop workstation systems led to a demand for mobile workstations that deliver the same combination of performance, quality, customization, and support," stated Kevin Wasielewski, vice president of marketing for Alienware Corporation. "Alienware's mobile professional workstations have been developed to provide creative professionals with a solution for real-time digital video editing, graphic design, and digital audio production and editing in a productive and flexible mobile environment."

About Pinnacle Studio 9
Pinnacle Studio version 9 is a powerful, easy-to-use software video editor. Users can capture home movies, edit, add titles, music, narration and special effects and then output the edited masterpiece to videotape, DVD, and the Internet. Key features include the ability to create a professional looking movie with one click--complete with titles, transitions, and special effects--all synchronized to the beat and duration of the music; a powerful suite of new audio and video enhancement features that restore and enhance video and audio in a number of ways; and the ability to create a true home-cinema experience through surround-sound audio and 16:9 support.

About Pinnacle Liquid Edition
Pinnacle Liquid Edition is one of the first professional non-linear video editing applications to utilize both the CPU and GPU to provide more than 1,000 real-time 2D and true 3D effects. Other professional features include Pinnacle's advanced CX primary and secondary color corrector, and Dynamic slow-motion controls. It also offers background rendering so that editors do not have to interrupt their creative workflow. Pinnacle Liquid Edition puts power in the hands of users with direct-from-the timeline DVD authoring. With Pinnacle Liquid Edition, the DVD track appears alongside the standard audio and video tracks and enables the user to easily create and edit graphic menus directly within the Pinnacle Liquid editing environment. Sophisticated wizards and templates expedite the DVD creation process.

About Alienware Corporation
Alienware Corporation manufactures high-performance computer desktop and mobile systems and leading-edge professional systems. Alienware offers unique and award-winning products that incorporate state-of-the-art components, innovative engineering and design, and unprecedented customer service, to deliver what reviewers have called the Ultimate Gaming Machines. Alienware systems are available direct within the United States and Europe. For more information, please visit www.alienware.com or call 1-800-ALIENWARE (254-3692).

About Pinnacle Systems, Inc.
Pinnacle Systems provides broadcasters and consumers with cutting-edge digital media creation, storage, and play-back solutions for use at Home, in the Studio and on the Air. Pinnacle Systems' award winning digital media solutions are in use around the world for broadcast, video and audio editing, DVD and CDR authoring and on the Internet. A recognized industry leader, the Company has received nine prestigious Emmy Awards for its technical innovations and carries this commitment throughout all of its product lines. Pinnacle Systems may be reached at (650) 526-1600 or at http://www.pinnaclesys.com .
---
LSNN is an independent publisher that relies on reader support. We disclose the reality of the facts, after careful observations of the contents rigorously taken from direct sources. LSNN is the longest-lived portal in the world, thanks to the commitment we dedicate to the promotion of authors and the value given to important topics such as ideas, human rights, art, creativity, the environment, entertainment, Welfare, Minori, on the side of freedom of expression in the world «make us a team» and we want you to know that you are precious!
Dissemination* is the key to our success, and we've been doing it well since 1999. Transparent communication and targeted action have been the pillars of our success. Effective communication, action aimed at exclusive promotion, has made artists, ideas and important projects take off. Our commitment to maintain LSNN is enormous and your contribution is crucial, to continue growing together as a true team. Exclusive and valuable contents are our daily bread. Let us know you are with us! This is the wallet to contribute.
*Dissemination is the process of making scientific and technical information accessible to a non-specialist public. This can come through various forms, such as books, articles, lectures, television programs and science shows.
---