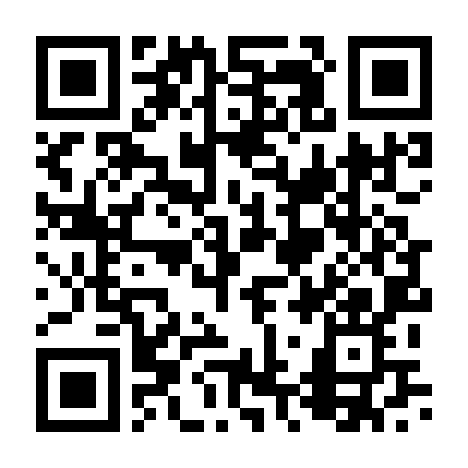 BMW's X5 sport utility truck loaded for bear, ready to rock
BMW's X5 is sovereign among sport utility trucks.
word 1.1K read time 5 minutes, 24 Seconds
That's not to say another may not come along and dethrone it. One must consider Porsche's new Cayenne, which is due soon, to be a threat, but for now there is no sport ute this sporty, powerful and downright nasty. However, I mean that in the nicest way.

The test truck was black and looked like a mechanical wunderbeast that had just crawled its way out of the Black Forest rock by rock and was ready to roll - big time.

Naturally, this was the top-of-the-line 4.6is model, boasting BMW's biggest, horsiest engine for the X5, a 340-horse monster that carries a torque rating of 350. While most ute-makers talk about sporty acceleration in their big, bulky trucks, BMW delivers. X5 jumps off the line like a sport sedan and with a growl that puts the ooh in oomph!

BMW glues the truck to the road via an excellent all-wheel-drive system, and the truck handles, well, an awful lot like what you'd expect of a BMW, which means it's superb. While the truck is heavy (more than 4,800 pounds) it doesn't feel overly top-heavy, as do most utes.

And while I don't normally encourage aggressive driving in a sport ute, this one goes through corners like a hot knife through butter. There is little lean, and the steering delivers a tight, albeit heavy, feel, just as you'd expect in a BMW sedan.

Braking is excellent, too, from its large, four-wheel disc brakes and standard anti-lock system. Clamp on the binders and you stop - quickly.

The ride is taunt and sporty, with a smooth, refined feel on the highway and a bit more jiggle in town that not everyone would appreciate. But then not everyone can afford an X5 of this caliber.

The test truck started at a hefty $66,200, but it requires little in the way of extras. Still, for those who want the look and the prestige without such weighty monthly payments, there is the 4.4-liter, V-8 equipped X5, which starts at $49,400. The smaller V-8 still cranks out a healthy 290 horsepower, and both V-8 equipped utes will tow 6,000 pounds worth of trailer.

For the luxury wannabes, BMW also offers an "entry-level" X5 with a 3.0-liter, 225-horsepower six-cylinder engine. The lower-level X5 starts at $38,900 to compete with the Mercedes-Benz ML320.

Once inside the X5, you're assured this is a luxury liner that's up to snuff with all the sedans and other luxury utes. Black leather coats the interior and exudes the scent of fine leather furniture in a country study. People comment on its aroma!

But on the doors there's silver plastic trim, which really should be brushed metal, and a general lack of wood, which more and more carmakers are skipping, possibly because some fake woods now look almost like the real thing. So why bother?

There is a power tilt and telescoping steering wheel that automatically rises out of your way once the truck is turned off. The wheel hub also has a selection of radio, phone and cruise control buttons right at hand.

To the left of the wheel and on a stalk are the trip computer controls. This BMW computer, while not as sophisticated as that found on the new super high-tech BMW 745i sedan, is easy to work and understand, and does all that most drivers will want. You can read the computer and clock settings in an area below the normal dash gauges.

There also is a computer screen mid-dash where you can tune in the navigation system or radio stations. It's fairly simple to use for navigation purposes, but adjusting radio stations takes a bit more work. Oh, and the radio sounds great!

BMW also offers an automatic windshield wiper system here, that varies the wiper's speed according to moisture on the window and speed of the car. It worked well, but always squirted two jets of window cleaner on the windshield when I was trying to rid the window of bug juice. One squirt usually would suffice, and I could force myself to push the button a second time, if needed.

The X5 has a dual automatic climate control system, front and rear, that works fine, and also heated front and rear seats, a plus in our climate. The high setting, by the way, is tantamount to torture!

There's another goodie in back: power rear seat backs so you can press a button in the cargo area and lower the seats without crawling into the truck's trunk, a nice touch!

Speaking of seats, BMW's are well-contoured top and bottom and easy to adjust, plus there's a power lumbar support. No one had any complaints on a four-hour drive to Peoria and back. However, jumping in and out of the truck for a week, I tended to notice the front edges of the seats are a bit hard and can bruise your thigh if you're not careful.

Two other complaints: The truck's doors are quite heavy and frequently tend to bounce back closed on you if you don't make sure they are latched in the wide-open position. And the sliding cargo cover in back is rather clunky.

Other pluses? There are manual sun shades on the rear side windows, a tray that slides out of the cargo area, side air bags, a remote key (not a fob!) that locks and unlocks the truck and will unlatch the rear hatch's glass window. Once it's open, you can load groceries or flip down the tailgate, if needed.

Certainly there is a price to be paid for the truck's strong performance attributes, though. And that becomes apparent each time you pull into the gas station and fill up with premium unleaded.

I got a measly 14.4 mpg in 60% city driving and a slightly better 15.6 and 15.8 mpg in 90% highway driving. I topped out at 16.5 in purely highway driving, with three people aboard and light luggage. The EPA says to expect 12 city and 17 highway.

Several riders who had been aboard the even-more-expensive BMW 745i a few months back agreed this was much more comfortable and attractive, inside and out. And none of these folks are particularly fond of sport utes. I agree with their assessment.

If money is no object, and you really want, no, demand sporty performance from a ute, the X5 is the best choice, for now.

Mark Savage welcomes your new vehicle related questions and comments at Savageonwheels@cs.com
---
LSNN is an independent editor which relies on reader support. We disclose the reality of the facts, after careful observations of the contents rigorously taken from direct sources, we work in the direction of freedom of expression and for human rights , in an oppressed society that struggles more and more in differentiating. Collecting contributions allows us to continue giving reliable information that takes many hours of work. LSNN is in continuous development and offers its own platform, to give space to authors, who fully exploit its potential. Your help is also needed now more than ever!
In a world, where disinformation is the main strategy, adopted to be able to act sometimes to the detriment of human rights by increasingly reducing freedom of expression , You can make a difference by helping us to keep disclosure alive. This project was born in June 1999 and has become a real mission, which we carry out with dedication and always independently "this is a fact: we have never made use of funds or contributions of any kind, we have always self-financed every single operation and dissemination project ". Give your hard-earned cash to sites or channels that change flags every time the wind blows , LSNN is proof that you don't change flags you were born for! We have seen the birth of realities that die after a few months at most after two years. Those who continue in the nurturing reality of which there is no history, in some way contribute in taking more and more freedom of expression from people who, like You , have decided and want to live in a more ethical world, in which existing is not a right to be conquered, L or it is because you already exist and were born with these rights! The ability to distinguish and decide intelligently is a fact, which allows us to continue . An important fact is the time that «LSNN takes» and it is remarkable! Countless hours in source research and control, development, security, public relations, is the foundation of our basic and day-to-day tasks. We do not schedule releases and publications, everything happens spontaneously and at all hours of the day or night, in the instant in which the single author or whoever writes or curates the contents makes them public. LSNN has made this popular project pure love, in the direction of the right of expression and always on the side of human rights. Thanks, contribute now click here this is the wallet to contribute
---