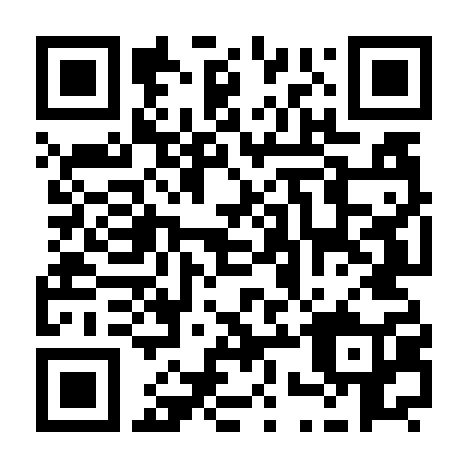 Strong quake buries children in East Africa
A powerful earthquake struck the region around Lake Tanganyika in East Africa on Monday, collapsing dozens of homes and burying children in the rubble.
word 631 read time 3 minutes, 9 Seconds
The U.S. Geological Survey said the epicentre of the quake was about 55 kilometres southeast of the town of Kalemie in Congo (formerly known as Zaire), near that country's border with Tanzania.

The magnitude-6.8 quake hit at about 2:19 p.m. local time (12:19 GMT) and was centred almost 10 kilometres underground.

A UN aid worker in Kalemie said he saw a number of children taken to a medical clinic with head injuries after mud-and-thatch houses crumbled.

"Dozens of houses have collapsed, several children were buried by the roofs of their houses," Jean-Donne Owali told the Associated Press.

Several people were reported killed.

The tremors were felt in Congo, Tanzania, Kenya, Burundi and Rwanda.

They sent hundreds of people fleeing from buildings in the Kenyan capital, Nairobi, about 1,000 kilometres northeast of the epicentre.

UN officials said it could take longer than usual to get accurate reports of deaths and injuries because the hardest-hit areas are desperately poor and don't have much in the way of infrastructure.

The quake, which lasted about 30 seconds, was centred in an area of East Africa where there are camps for tens of thousands of people who fled war and economic disaster in Congo and Burundi.

"A quake of this kind could easily produce significant damage, but I wonder what kind of infrastructure they have there in the region," Dr. Andrzej Kijko, head of seismology unit at South Africa's Council for Geoscience, told Reuters news agency.

"There may not have been much to destroy."
http://www.cbc.ca

Strong earthquake shakes East Africa, one dead

By Guled Mohammed
NAIROBI (Reuters) - A strong earthquake jolted Africa's Great Lakes region on Monday, killing at least one person in Congo's remote east and rattling regional capitals.

The U.S. Geological Survey reported that a 6.8 magnitude quake struck near the town of Kalemie in the Democratic Republic of Congo at 1219 GMT, some 975 km (600 miles) southwest of the Kenyan capital Nairobi.

Besides Kenya and Congo, tremors were felt in Burundi, Rwanda and Tanzania, impoverished countries connected by a string of lakes and mountains, many of them active volcanoes.

Residents of Kalemie, an eastern Congolese town on the shores of Lake Tanganyika with a population of 200,000 people, reported at least one death and several injuries and said mud-brick houses had collapsed in poor neighbourhoods.

"A child died when the house he was in collapsed during the earthquake. Several other people have broken limbs and are in hospital. We'll see in the hours that come if more come to hospitals," Kalemie community leader Fidel Muteba said.

It was the first fatal seismic event in the region since 2002 when Africa's deadliest eruption in 25 years swept away thousands of homes and killed 25 people after the 3,469-metre (11,380-foot) Mount Nyiragongo exploded near the eastern Congo town of Goma.

Hundreds of people evacuated office buildings in the centre of Nairobi on Monday after the tremors and the streets were clogged with people trying to drive away from the city centre.

"People came running down -- scared -- because you don't know what it is. You're moving this way and that," said Tabitha Nyambati, demonstrating how the tremor made her sway.

"We actually saw the building shaking and seats moving in the building," said Peter Ragula, 37, a Nairobi salesman.

"People were saying they were dying I thought I was sick at first, I thought I was very dizzy, but I realised seats were moving and I realised there must have been a problem."

The USGS site said a 6.5 magnitude quake hit close by in October 2000, injuring seven people and causing little damage.

NOT MUCH TO DESTROY
http://thestar.com.my
---
LSNN is an independent publisher that relies on reader support. We disclose the reality of the facts, after careful observations of the contents rigorously taken from direct sources. LSNN is the longest-lived portal in the world, thanks to the commitment we dedicate to the promotion of authors and the value given to important topics such as ideas, human rights, art, creativity, the environment, entertainment, Welfare, Minori, on the side of freedom of expression in the world «make us a team» and we want you to know that you are precious!
Dissemination* is the key to our success, and we've been doing it well since 1999. Transparent communication and targeted action have been the pillars of our success. Effective communication, action aimed at exclusive promotion, has made artists, ideas and important projects take off. Our commitment to maintain LSNN is enormous and your contribution is crucial, to continue growing together as a true team. Exclusive and valuable contents are our daily bread. Let us know you are with us! This is the wallet to contribute.
*Dissemination is the process of making scientific and technical information accessible to a non-specialist public. This can come through various forms, such as books, articles, lectures, television programs and science shows.
---