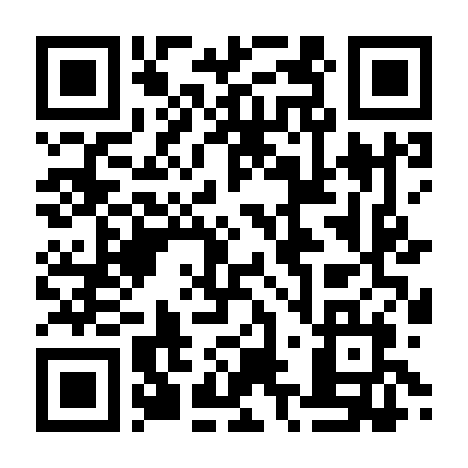 Celebrations and bullets in Baghdad
Iraq's U.N. ambassador: 'The game is over'
word 1.2K read time 6 minutes, 8 Seconds
BAGHDAD, Iraq -- As residents of Baghdad celebrated the apparent fall of Iraqi President Saddam Hussein's regime, U.S. Defense Secretary Donald Rumsfeld Wednesday cautioned that portions of Iraq "are still hotly contested and will be for some time."

In central Baghdad's Firdos Square, cheering and chanting Iraqis danced atop a toppled statue of Saddam, dragged off its massive stone base by U.S. Marines in a tank recovery vehicle. (Full story)

The Iraqis broke the statue into pieces and dragged its head through the streets, while others -- including children -- pounded it with shoes, an act considered a supreme insult in the Arab world.

"Saddam Hussein is now taking his rightful place alongside Hitler, Stalin, Lenin, Ceausescu in the pantheon of failed brutal dictators, and the Iraqi people are well on their way to freedom," said Rumsfeld. (Full story)

The war is over according to Mohammed Aldouri, Iraq's ambassador to the United Nations.

"The game is over. I hope the peace will prevail and the Iraqi people at the end of the day will have a peaceful life," the ambassador said, adding that he had no relationship to Saddam.

The White House called the street scenes from Baghdad "historic." (Full story)

''Freedom's taste is unquenchable," said White House spokesman Ari Fleischer. "You're seeing what you see in mankind everywhere, given a chance to be free.''

Report: Saddam is alive

Meanwhile, opposition groups have information that Saddam survived a Monday airstrike in Baghdad and escaped the Iraqi capital along with at least one of his sons, Iraqi National Congress leader Ahmad Chalabi told CNN Wednesday.

Chalabi said the reports, which are unconfirmed, indicated Saddam had taken refuge in the city of Baqubah, northeast of the Iraqi capital -- a town that was home to a large Iraqi military base and prisoner of war camp.

A U.S. official said Wednesday that the United States is detecting no communications among Iraqi regime officials and "no sign of a regime in Baghdad in control of anything."

Two miles away from the celebration in Firdos Square, a Marine column moving into Baghdad from the east came under heavy fire Wednesday afternoon at Baghdad University.

CNN Correspondent Martin Savidge, embedded with the 1st Marines, 7th Battalion, said the university campus was a battlefield at one point, with black smoke rising from several buildings and machine-gun fire ripping around the fighting vehicles.

Savidge said the fighting ignited an ammunition cache on the campus, which burned and exploded for about 45 minutes after the Marines secured the area.

Rumsfeld and Gen. Richard Myers, chairman of the Joint Chiefs of Staff, stressed during a Wednesday briefing that battles raged and parts of Iraq remained in control of Saddam sympathizers and fighters. "More people are going to be killed," Rumsfeld bluntly warned.

Red Cross: Baghdad too dangerous to operate

Rumsfeld also rattled off a list of remaining coalition tasks: capturing or accounting for Saddam and members of the senior leadership; finding U.S. prisoners of war; securing the northern oil fields; locating and securing weapons of mass destruction; destroying terrorist operations in Iraq; locating Baath party members and records; securing the country's borders, and locating the wealth Rumsfeld said Saddam's regime had amassed both inside and outside Iraq.

He also said reward programs are in place for Iraqis who aided in accomplishing some of those goals.

Rumsfeld said coalition forces would not stop until "Saddam Hussein's regime has been removed from every corner of that country."

In the Baghdad suburb of Saddam City, residents took to the streets, celebrating the apparent end of the Iraqi regime. A Shiite Muslim leader told a group of 400 to 500 people, "The tyrant of the world is finished, thanks to the coalition. Thank God for Iraq the victorious."

International media showed video of looting in and around Baghdad. Dozens of people were seen hauling off furniture, fixtures and office supplies, using wheelbarrows and pickups, with no security forces to stop them. Others ripped down posters of Saddam and destroyed them -- kicking, punching and spitting on the pictures.

Coalition officials were somewhat concerned about the unrest, but believe it will "settle down in due time," Brig. Gen. Vincent Brooks said during a briefing at U.S. Central Command headquarters in Qatar.

"I think in this case we're seeing a lot of jubilation and people who have long been oppressed for years and years having choices," Brooks said.

The International Committee of the Red Cross said it was temporarily halting its work in Baghdad because of the chaos in the Iraqi capital. It also announced that a Canadian Red Cross staffer had been killed in crossfire.

Missing from in front of the cameras Wednesday was Iraqi Information Minister Mohammed Saeed al-Sahaf, who has been the public face of the Iraqi government during the war. He did not appear for his daily briefing.

And government minders, who have shadowed international reporters for the last 12 years, were not at the Palestine Hotel, a base for many journalists, CNN's Rula Amin reported.

Residents in the northern Iraqi city of Erbil spilled out onto the streets as well in passionate but less-raucous demonstrations, waving flags, tossing confetti and chanting.

Other developments
Ӣ- Several hundred Arab-Americans gathered in the heart of their metropolitan Detroit community to celebrate after watching the huge statute of Saddam toppled in Baghdad. One man kicked in a large poster of Saddam's face. Many held American flags, a few held Iraqi flags. Some 90,000 Americans of Iraqi descent live in metropolitan Detroit.

Ӣ- The U.S. Army airlifted more armor into a coalition-controlled air base in northern Iraq early Wednesday, preparing for a push south along the northern front. Tanks, armored personnel carriers and Bradley fighting vehicles were moved from a base in Germany to Harir airfield, near the city of Erbil, where the Army's 173rd Airborne Brigade is deployed, reported CNN Correspondent Steve Nettleton, embedded in the area.

Ӣ- The United States plans to host a conference of Iraqi opposition leaders to discuss the creation of an interim Iraqi authority to replace Saddam. The meeting is tentatively set for April 15 in the southern Iraqi town of Nasiriya, U.S. officials said.

Ӣ- U.N. Secretary-General Kofi Annan will travel to Athens, Greece, on April 16 and 17 to discuss the role of the United Nations in Iraq with European Union leaders.

Ӣ- In London, 24 people were arrested after storming the Iraqi Interests Section office, possibly in celebration of the events in Baghdad Wednesday, Scotland Yard said. Iraq has not had an embassy in London at least since Britain broke off diplomatic relations with Iraq in 1991. An Interests Section is an office where Iraqis in the United Kingdom can get information about visas and diplomatic issues.

Ӣ- Japan will contribute up to $100 million worth of humanitarian assistance to Iraq and neighboring countries, its foreign ministry announced Wednesday. This decision is in response to an appeal from the United Nations and International Committee of the Red Cross. The aid includes money for food, medical assistance and restoration of water supply facilities.

CNN Correspondents Rula Amin, Dana Bash, Chris Burns, David Ensor, Tom Mintier, Diana Muriel, Walter Rodgers, Brent Sadler, Martin Savidge, Barbara Starr and Ben Wedeman contributed to this report.

EDITOR'S NOTE: CNN's policy is to not report information that puts operational security at risk.

---
LSNN is an independent editor which relies on reader support. We disclose the reality of the facts, after careful observations of the contents rigorously taken from direct sources, we work in the direction of freedom of expression and for human rights , in an oppressed society that struggles more and more in differentiating. Collecting contributions allows us to continue giving reliable information that takes many hours of work. LSNN is in continuous development and offers its own platform, to give space to authors, who fully exploit its potential. Your help is also needed now more than ever!
In a world, where disinformation is the main strategy, adopted to be able to act sometimes to the detriment of human rights by increasingly reducing freedom of expression , You can make a difference by helping us to keep disclosure alive. This project was born in June 1999 and has become a real mission, which we carry out with dedication and always independently "this is a fact: we have never made use of funds or contributions of any kind, we have always self-financed every single operation and dissemination project ". Give your hard-earned cash to sites or channels that change flags every time the wind blows , LSNN is proof that you don't change flags you were born for! We have seen the birth of realities that die after a few months at most after two years. Those who continue in the nurturing reality of which there is no history, in some way contribute in taking more and more freedom of expression from people who, like You , have decided and want to live in a more ethical world, in which existing is not a right to be conquered, L or it is because you already exist and were born with these rights! The ability to distinguish and decide intelligently is a fact, which allows us to continue . An important fact is the time that «LSNN takes» and it is remarkable! Countless hours in source research and control, development, security, public relations, is the foundation of our basic and day-to-day tasks. We do not schedule releases and publications, everything happens spontaneously and at all hours of the day or night, in the instant in which the single author or whoever writes or curates the contents makes them public. LSNN has made this popular project pure love, in the direction of the right of expression and always on the side of human rights. Thanks, contribute now click here this is the wallet to contribute
---