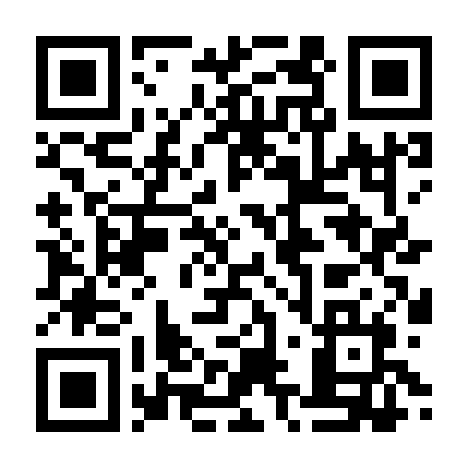 Suicide bombing near hotel kills six Iraqis
Army official: Security staff 'prevented a greater loss of life'

word 734 read time 3 minutes, 40 Seconds
BAGHDAD, Iraq (CNN) -- Six Iraqis died and 32 people, including three U.S. soldiers, were wounded Sunday in a suicide car bombing near the Baghdad Hotel, which houses Americans and members of the Iraqi Governing Council, U.S. and Iraqi officials said.

Iraqi security forces fired at the vehicle as it drove through a checkpoint and down a side street near the hotel, where it detonated, said Col. Peter Mansoor, a U.S. Army spokesman at the scene.

At least one car exploded about 100 meters from the Baghdad Hotel about 12:50 p.m. (5:50 a.m. EDT). A Pentagon official in Washington said two cars were involved and both exploded.

Two suicide bombers -- whose nationalities remain unknown -- died, the Coalition Provisional Authority said, although by early Monday it was still unclear how many vehicles were involved in the attack.

"Whether or not both cars had explosives in them has yet to be determined. That will have to be the result of some forensic investigation," said Lt. Col. George Krivo, a spokesman for the U.S.-led coalition occupying Iraq,

The hotel houses members of the Coalition Provisional Authority, the U.S.-led administration in Iraq, spokesman Charles Heatley said. It also houses members of the U.S.-appointed Iraqi Governing Council, the nucleus of the Bush administration's hopes for a future Iraqi government.

The attack reduced nearby structures to rubble and shattered windows blocks away, but the hotel itself was not damaged.

Mansoor said: "As far as I know, there were no casualties inside the hotel, and the building was undamaged. [Security forces] did their job, and they prevented a greater loss of life. The security worked."

Ahmed Kathmn, a senior official of the Iraqi Interior Ministry, said most of the six dead were Iraqi police and security personnel. It was unclear whether the death toll included anyone involved in the bombing.

Kathmn and a doctor at nearby Kindi Hospital said 32 people were wounded in the attack.

At least two of the security officers who died were working for a U.S. company to provide security for the hotel, a U.S. official in Baghdad told CNN.

One U.S. soldier suffered a broken arm; the others suffered only minor wounds, Krivo said.

Eyewitness Jamal Aldean told CNN a car was trying to get past a concrete barrier at the checkpoint when guards opened fire.

"I saw a car coming very fast. It was a white, small one. It hit the barrier," he said. "One of the guards said,'Shoot it.' He fired at it, and it exploded immediately. It burned the others.

"I want to say it was a cowardly act," Aldean said. "What are those terrorists aiming at? What do they want? All the injured are Iraqis."

In Washington, the State Department condemned the attack "in the strongest terms possible.

"Our deepest condolences go out to the families and loved ones of the Iraqi citizens killed in this attack," State Department spokeswoman Amanda Batt said. "U.S. officials in Baghdad will be working closely with Iraqi security officials to ensure that those behind this attack are brought to justice."

The attack came shortly after recent speeches by President Bush and other administration officials saying the U.S. reconstruction strategy in Iraq is on target.

Krivo said the number of attacks in Baghdad has remained constant in recent weeks but have become more lethal.

"As we get down to the rotten core of terrorists who seem to be intent [on] re-establishing the oppressive regime that was here, for their own personal gain, they will get more and more desperate and they will take measures that are more and more outrageous," he said.

L. Paul Bremer, the U.S. administrator in Iraq, released a statement expressing his condolences to the families of those wounded and killed.

"The terrorists... will do anything, including taking the lives of innocent Iraqis, to draw attention away from the extraordinary progress made since liberation," Bremer said.

Tall concrete barriers were installed around the hotel and the block behind it in recent weeks after a series of bombings targeting U.S.- and coalition-linked organizations beginning in early August.

Four bombings targeting U.S. and coalition-linked organizations have occurred in Iraq since early August. More than 120 people died in those bombings.

MORE...
---
LSNN is an independent publisher that relies on reader support. We disclose the reality of the facts, after careful observations of the contents rigorously taken from direct sources. LSNN is the longest-lived portal in the world, thanks to the commitment we dedicate to the promotion of authors and the value given to important topics such as ideas, human rights, art, creativity, the environment, entertainment, Welfare, Minori, on the side of freedom of expression in the world «make us a team» and we want you to know that you are precious!
Dissemination* is the key to our success, and we've been doing it well since 1999. Transparent communication and targeted action have been the pillars of our success. Effective communication, action aimed at exclusive promotion, has made artists, ideas and important projects take off. Our commitment to maintain LSNN is enormous and your contribution is crucial, to continue growing together as a true team. Exclusive and valuable contents are our daily bread. Let us know you are with us! This is the wallet to contribute.
*Dissemination is the process of making scientific and technical information accessible to a non-specialist public. This can come through various forms, such as books, articles, lectures, television programs and science shows.
---