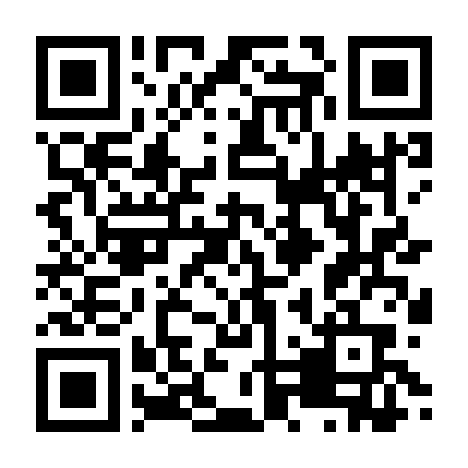 The Book of Games: V. 1
Di Bendik Stang

word 1.2K read time 5 minutes, 52 Seconds
A feast for the eyes with literally thousands of vivid, high-resolution screen shots, this book provides a comprehensive visual tour through the world of PC and video gaming. Sorted by genre, 150 of the most exciting current software titles are reviewed with information of interest to players, parents, and industry professionals.

Each game is featured in a two-page spread that includes detailed game summary, analysis, and strategy, nine representative in-game screen shots, games with similar skill and strategy requirements, appropriate age range, ESRB content ratings, complete technological specifications, and more. Feature stories are included throughout the book, covering game-related topics such as multiplayer online gaming, games in movies, and the future of gaming. The book also includes useful reference tools such as an illustrated glossary, an overview of game publishers, and information on current and upcoming hardware platforms such as Sony's new PS3 and Nintendo's Wii.

Compra questo libro:
- Book of Games - Editore
- Amazon.com
- Barnes&Noble.com
- BookSense.com
- Froogle
- Hoepli.it
- iBS
- Libreriauniversitaria.it
- Amazon UK

www.bookofgames.co..._Preview_Public.pdf

La Redazione; Ladysilvia it National Network

About author:
Hans Christian Bjørne, Contributing Editor & Cofounder of gameXplore, holds an MBA and works primarily on business strategy, sales and financing. Prior to founding gameXplore in 2003, HC worked for Cantametrix Inc., a music search engine technology company in Seattle, which gave him experience in media categorization and classification. But HC also loves to play. When he is not playing games, he hits the slopes skiing or plays the piano, which he has been playing since the age of three. He has played with several bands exploring the landscapes of rock, funk, and jazz. Playing Space Quest 1 with Bendik back in 1986 was his introduction to the world of PC games. Other favorites include Leisure Suit Larry, and more recently, Burnout Revenge and Buzz! The Music Quiz.

Erik Hoftun Contributing Editor, Publisher & President of gameXplore North America
Erik has been around a fair bit. He came to gameXplore from the position as senior partner in Geelmuyden.Kiese, one of Scandinavia's leading public relations companies, and has varied international experience before that, both in Asia and the U.S. As the only one on the team with prior publishing experience, Erik knew a bit about the challenges facing the team. His warnings about the many pitfalls on the way from a brilliant idea to a great book now fall on more attentive ears.
Erik is a latecomer to the world of video gaming with one important exception: always a pilot at heart, he has been playing Flight Simulator for many years, and finds it an excellent substitute for not any longer having the time to fly real airplanes. As the father of five ranging in age from five to seventeen, Dad's newest project was well received at home, with everyone agreeing he is the coolest dad around. Mom, on the other hand, has, at times, expressed concern that the kids are a bit too involved in game testing, especially when Guitar Hero blasts from the speakers in the family room and a number of PSP and DS handhelds render their users deaf to any attempt at communication. Erik holds degrees in political science and business administration and is also a graduate of the Norwegian Naval Academy.

Jørgen Kirksæther, Contributing Editor and Walking Video Game Encyclopedia,
has played with video games for thirty years. Since his first encounter with microcomputers in the mid 1970s, he's enjoyed, programmed, researched, written, and talked about games and gaming as a gamer, journalist, analyst, lecturer, and academic. He is currently a games reviewer and journalist for a national radio network and a national newspaper in Norway and an expert adviser to the Norwegian government and the European Commission's network of awareness nodes, all while he finishes his PhD dissertation on the history of video games. His all-time favorite game is Pac-Man.

Joey Lesh, Contributing Editor
Numerous "gateway" moments have led Joey to a lifelong love of video games. From his first taste of swashbuckling adventure on the Apple IIe to friendly college games of GoldenEye and stints playing a number of MMORPGs, he has been hooked for a good long while. A computer science degree and a career designing software provide him with an in-depth background on a wide variety of technical details.

Bendik Stang, Contributing Editor, Founder & Chairman of gameXploreT-SIZE: 12pt; FONT-STYLE: italic"Book of Games is a fruit of Bendik's vast imagination. An extremely creative person who loves to invent and design things, Bendik is probably the only person on earth to have centrifuged shrimps to an amazing 83G"€the equivalent of accelerating from zero to Mach 3 in one second! The stunt was performed deep underground at a research facility in Denmark. And the poor creatures survived"€until he decided to eat them! This stunt led Bendik all the way to NASA's Space Conference in Houston.
Bendik is more than a hardcore gamer. He holds a masters of science with a specialization in 3D animation and game design"€in other words, he knows a lot about game composition. In addition to his many responsibilities in gameXplore, Bendik is involved in developing the MMORPG, Adellion, and is serving as chairman of the Norwegian chapter of the International Game Developers Association. No one knows how, but Bendik also finds a lot of time to play video games. Lately, he has grown increasingly fond of Broken Sword, and he is still waiting for the next Monkey Island. Is Bendik the ultimate nerd? Yes, but he is also a very outgoing, sporty, and funny guy, and a loving father of two.

Eric V. Segalstad, Contributing Editor
This past summer Eric, who has a masters in journalism, was holed up in Colorado writing about video games, but as soon as snow starts to fall this winter, he will head to the mountains where he can chase big lines in the wake of storms. How do the two activities go together? "They're both about playing," he says. "I'm a sucker for the classic Super Mario and enjoyed playing Godfather with my buddies this past spring. Coming up, I'm really looking forward to Conan." Eric is a frequent contributor for SKI and Skiing"€assignments have led him as far away as Iran"€and this year he's dreaming about skiing the Himalayas.

Morten A. østerholt, Contributing Editor, Partner & Sales Director of gameXplore
With an MBA in marketing and broad business experience, Morten is no newcomer to video gaming. He was only four when he got his first console in 1978, a Zanussi Play-O-Tronic, and has since worked his way through most platforms, including six Nintendo handhelds and a Commodore 64b to the present generation of Nintendos, Xboxes, and PlayStations. For some time his favorite game has been GT4, where he prefers to drive a BMW M5, the car of his dreams. He also enjoys the strategic challenges of Civilization 4.