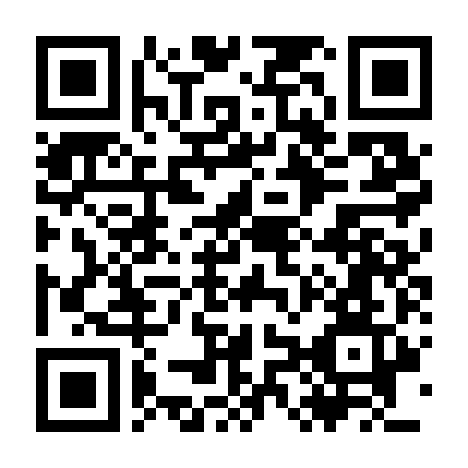 Legendary Rock 'n' Roll Queen Tina Turner Passes Away at 83
words 834 read in 4 minutes, 10 Seconds
Tina Turner, the legendary singer known as the "queen of rock 'n' roll," has passed away at the age of 83 after a long illness. The sad news was announced by her spokesperson, Bernard Doherty, in a statement released on Wednesday evening. Turner died at her home in Kusnacht, near Zurich, Switzerland, where she had been living for many years.
The news of Tina Turner's passing was also announced on her official Twitter profile, where a heartfelt message was shared: "It is with great sadness that we announce the passing of Tina Turner. With her music and boundless passion for life, she enchanted fans worldwide and inspired future stars. We say goodbye to a dear friend who leaves us her greatest work; her music. Tina, we will miss you dearly."
Renowned singer Gloria Gaynor also took to Twitter to express her sorrow: "@gloriagaynor "I am so, so very sad to hear of the passing of @TinaTurner, the iconic legend who paved the way for so many women in rock music, black and white. She did with great dignity & success what very few would even have dared to do in her time and in that genre of music 🕊 #TinaTurner."
These heartfelt messages from fellow artists and fans further emphasize the profound impact Tina Turner had on the music industry and her lasting legacy as an empowering figure in rock music.
Tina Turner, born Anna Mae Bullock on November 26, 1939, in Nutbush, Tennessee, United States, rose to fame in the late 1960s as the lead singer of the Ike & Tina Turner Revue. She later embarked on a successful solo career, achieving international success. Her music and extraordinary vitality captivated millions of fans worldwide and inspired numerous artists from subsequent generations.
Throughout her career, Turner won 12 Grammy Awards and sold over 180 million albums worldwide. Her discography includes hits such as "What's Love Got To Do With It," "Private Dancer," and "The Best." In addition to her remarkable voice, Turner was also known for her intense stage performances, which made her an icon of rock.
Turner faced various challenges in her life, including a turbulent relationship with musician Ike Turner, to whom she was married from 1962 to 1978. In her 1986 autobiography, titled "I, Tina," she recounted the painful story of the abuse she endured during their marriage. After divorcing Ike, she began her solo career, experiencing an artistic and personal rebirth.
Over the years, Turner also faced health issues. In 2016, she was diagnosed with intestinal cancer, and in 2017, she underwent a life-saving kidney transplant donated by her longtime partner, Erwin Bach. Despite the difficulties, she continued to perform and record music, demonstrating extraordinary resilience and a passion for her art.
Tina Turner's death has elicited deep grief worldwide. Numerous artists and entertainment personalities have paid tribute to her greatness and the inspiration she offered throughout her career. Tributes have come from musicians like Ronnie Wood of the Rolling Stones and Naomi Campbell, a longtime friend and model.
Her musical and cultural impact was so significant that President George W. Bush described her legs as "the most famous in show business." Turner leaves behind a lasting legacy in the music landscape, and her talent and passion will continue to be admired for generations to come.
Topics covered in the article
The life and career of Tina Turner as one of the greatest icons of rock 'n' roll music.
Her escape from a violent relationship with Ike Turner and her subsequent successful solo career.
Her numerous awards and recognitions, including 12 Grammy Awards.
Her battle with health issues, including intestinal cancer and a kidney transplant.
Her personal life, including marriages and her relationship with her second husband, Erwin Bach.
Her musical successes and collaborations with other famous artists.
The film adaptation of her autobiography, "I, Tina," in the 1993 movie "What's Love Got To Do With It."
The impact and tribute to Tina Turner in popular culture and future generations.
Reactions and tributes from celebrities and the public following her death.
Glossary
Grammy Awards: Annual awards dedicated to excellence in the music industry, presented by the National Academy of Recording Arts and Sciences.
Back catalog: Collection of previously recorded and released musical works within a specific time period.
Hollywood Walk of Fame: Promenade in Hollywood, Los Angeles, featuring stars with the names of celebrities who have made significant contributions to the entertainment industry.
St. Louis Walk of Fame: Walkway in St. Louis, Missouri, celebrating the contributions of famous individuals from the region.
Bond theme song: A musical composition written and recorded for a James Bond film.
BMG: Record label and music rights management company.
Hollywood: Neighborhood in Los Angeles, California, known as the center of the American film industry.
West End: Area in London, UK, famous for its theaters and theatrical productions.
Last Action Hero: 1993 film directed by John McTiernan, in which Tina Turner made a brief appearance.
White House: Official residence and workplace of the President of the United States.
#TinaTurner #RockQueen #LegendaryMusic #MusicalIcon #PassionForLife #MusicalLegacy #RIP