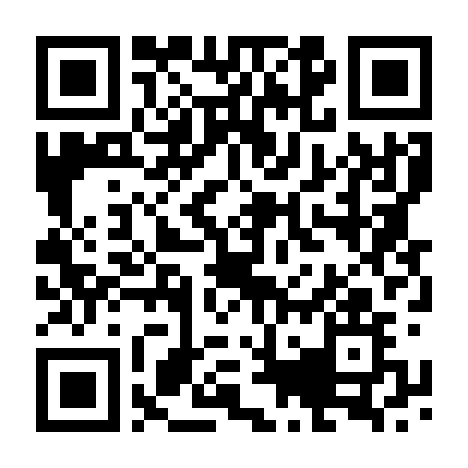 LCROSS Impact Night 10.08.09
word 685 read time 3 minutes, 25 Seconds
NASA Ames Research Center (Moffett Field, CA) will be hosting an all-night event (October 8 and 9) featuring a real-time moment in space exploration as the Lunar Crater Observation and Sensing Satellite (LCROSS) impacts the moon to search for water ice and vapor. The LCROSS Impact event will be held outdoors at NASA Ames Research Center from 5:30 p.m. Thursday, October 8 through 6:30 a.m. Friday, October 9, with impact occurring at 4:30 a.m. October 9. The special night of programming includes guest speakers (7:30-9:00 p.m.), feature films (9:30 p.m. - 2:30 a.m. - reserved tickets required), a special live performance by Kenji Williams (2:30 a.m.), and live mission coverage on a large, outdoor screen (3:15-5:00 a.m.).
Capacity at this event is limited. Please check the website for the current status before driving to the event location.
Who: The entire Impact Night event is open to the general public and free; however, no-cost tickets are required for each guest wishing a reserved location to stay overnight to watch the movies. At this time, reserved tickets have all been distributed. Guests can still attend the evening program (7:00-9:00 p.m. October 8) and live impact coverage (3:15-5:30 a.m. October 9). To RSVP for these events, please visit https://ails.arc.nasa.gov/impactnight/index.
Where: NASA Ames Research Center, Exit Hwy. 101 at Moffett Blvd (NASA Parkway), Moffett Field, CA
Impact night program:
Thursday, October 8

5:30p.m. - Venue opens to the public for parking and seating
7:00 p.m. – Evening program (no ticket required)
Flight to the Moon presentation
Additional LCROSS animations and videos
7:30 p.m. - Guest Speakers:
S. Pete Worden, NASA Ames Center Director
Charlie Duke, Apollo 16 Astronaut (Moonwalker)
Victoria P. Friedensen, Advanced Capabilities Exploration Systems Mission Directorate, NASA
9:00 p.m. – Intermission
9:30 p.m. - Movies begin (Tickets required):
9:30 p.m. Fly me to the Moon, G
11:00 p.m. The Dish, PG-13
12:50 a.m. October Sky, PG

2:30 a.m. Kenji Williams, violin and visual performance
3:15 a.m. - Pre-Impact Coverage on NASA-TV (no ticket required).
Spacecraft data
Expert commentary
4:30a.m. - Impact Coverage on NASA-TV:
Spacecraft data
Expert commentary
Video streams from Earth-based observatories
And more!
6:00 a.m. – Event ends. All personnel and property removed by 6:30 a.m.
What to bring:
Please dress warmly and bring your own blankets, chairs, and snacks.
What not to bring:
The following items are not allowed, as these will pose a viewing and/or safety hazard to the other guests: camping lanterns (neither fueled or battery powered), camping stoves, fuel-powered heaters, generators, or glass containers. Furthermore, Moffett Field is federal property. Guests may not bring animals, weapons, or illegal substances in their car or to the venue. All vehicles and persons are subject to inspection.
Tents, canopies or other similar structures are not allowed in the general seating or premium seating areas (Zone 1 or 2) where they may obstruct the view of other guests. A limited number of tents are allowed, by permit only, in the overnight tent area (Zone 3). To see an event layout map or to request a tent permit, go tt:
https://ails.arc.nasa.gov/impactnight/index.htm
. Please note tent permits must be picked up in person on at the NASA Exploration Center on Tuesday October 6 between 10 a.m.-7 p.m. Tents must be set up by 10:00 p.m. October 8, and removed from the premises by 6:30 a.m. October 9.
Smoking on the event grounds is prohibited. Smoking is allowed ONLY in the designated smoking area adjacent to the event grounds.
Reminder:
Impact Night is open to the general public; however, advance tickets to stay overnight on the parade grounds are required. Currently all overnight tickets have been distributed. You may still attend the evening talks from 7:00-9:00 p.m. and the launch coverage that begins at 3:30 a.m. To RSVP for these events, please visit:
https://ails.arc.nasa.gov/impactnight/index.htm
..
Portions of this event may be televised and photographed by NASA and news media. By attending the event you consent to your images being taken.
For a list of frequently asked questions about the event, please visit:
http://lcross.arc.nasa.gov/impactnight/faq.htm
Source by Astronomia_per_tutti
---
LSNN is an independent publisher that relies on reader support. We disclose the reality of the facts, after careful observations of the contents rigorously taken from direct sources. LSNN is the longest-lived portal in the world, thanks to the commitment we dedicate to the promotion of authors and the value given to important topics such as ideas, human rights, art, creativity, the environment, entertainment, Welfare, Minori, on the side of freedom of expression in the world «make us a team» and we want you to know that you are precious!
Dissemination* is the key to our success, and we've been doing it well since 1999. Transparent communication and targeted action have been the pillars of our success. Effective communication, action aimed at exclusive promotion, has made artists, ideas and important projects take off. Our commitment to maintain LSNN is enormous and your contribution is crucial, to continue growing together as a true team. Exclusive and valuable contents are our daily bread. Let us know you are with us! This is the wallet to contribute.
*Dissemination is the process of making scientific and technical information accessible to a non-specialist public. This can come through various forms, such as books, articles, lectures, television programs and science shows.
---