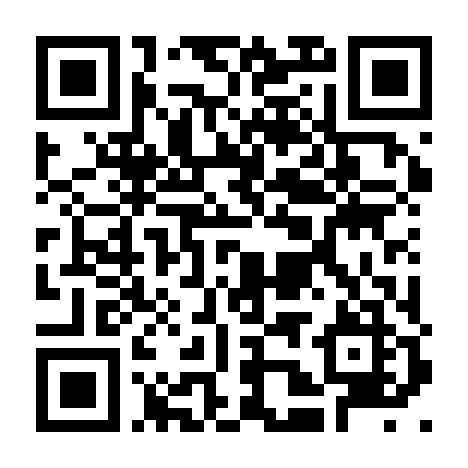 Brookfield tops New Fairfield for the Class M state title
Brookfield teammates Andrew Collins, left, and Devin Samuelson hug after their team defeated New Fairfield in the boys Class M football state championship in West Haven, Conn. on Saturday, December 12, 2015.
word 839 read time 4 minutes, 11 Seconds
WEST HAVEN — Down by a touchdown, doing nothing on offense and in need of a spark in the second quarter of its Class M championship game against New Fairfield, Brookfield got one from Nick Seis and Bobby Drysdale.

The former forced a fumble on the first play of a New Fairfield drive when the Rebels ran a reverse and the latter pounced on it to put Brookfield in business at the New Fairfield 42.

"I personally thought I was held on that play, so when I get angry, I get angry," Seis said. "I was like 'you know what? I'm going after this kid and I'm going to do something.' I'm glad I was able to cause the fumble."
It was just the start of Brookfield's path to 21 unanswered points and a second straight state championship in a 21-14 win over the Rebels.
Having not done so on any of their first three possessions, the Bobcats finally picked up a first down on runs by Drysdale and Harrison Manesis, and they would find the end zone on the fourth play of the drive to tie the game.

John Roscigno dropped back to pass, went through his progressions and found Seis open in the middle of the field. Seis stopped on a dime as soon as he hauled it in and bolted back to his right, eventually falling into the end zone on the Rebels' desperation tackle attempt.
"As a football team we did what we had to do to win," Brookfield coach Rich Angarano said. "(Going back to back) means the world to me, and it means the world to my coaches. We've been to many state championships, and to win back-to-back is an honor."
Still tied 7-7 in the third quarter, Brookfield stuffed a quarterback sneak on 4th-and-1 to give the ball back to its offense on its own 45.
"I trusted my team and if I had to do it again, I'd do it again," New Fairfield coach Anthony Fata said. "It's just one of the decisions you have to make. These guys have done it all year. I trust my linemen."
"That was huge," Drysdale said. "Our coaches before the game said it would come down to 3rd-and-twos, 4th-and-ones because we both like to run the ball. That's what it came down to and it was a huge momentum swing."
Three plays later, Brookfield took the lead for good when Drysdale went off right guard and eluded two would-be tacklers for a 33-yard score and a 14-7 advantage.
"That play has been really good for us lately," Drysdale said. "They blocked it great, my running backs hit the two linebackers out of the way and I just cut it up."

Drysdale racked up 94 yards on 17 carries and Brookfield held New Fairfield running back Zach Tripodi, who rushed for over 2,000 yards this season, to 91 yards on 33 carries.

Taking the ball midway through the fourth quarter, Brookfield went 69 yards in nine plays, and Manesis gave his team a 21-7 lead when he went up the middle for a 9-yard score.
"We went up the middle and there was a guy in front of me and Bobby kicked him out," Manesis said. "There was one guy to beat and I had to beat him. That's what state championships are. I'd like to thank my team for getting me to that point."
With the game still scoreless in the first quarter and the Rebels facing 4th-and-4 at the Brookfield 35, New Fairfield quarterback Mike Zanca dropped back to pass.
Zanca had just missed a deep shot to Rudy Sarro earlier in the game, but his fourth down strike was right on the money, as he hit Sarro in stride down the right sideline for the 7-0 lead.
Down 21-7 with 4:30 to play, the Rebels (11-2) went 66 yards in 10 plays, a drive that culminated when Zanca hit a diving Sarro in the back-right corner of the end zone, cutting the Bobcats' lead to 21-7 with 1:56 remaining.
Brookfield (11-2) recovered the onside kick and a four-yard carry up the middle by Drysdale on third-and-four with a minute left allowed the Bobcats to kneel on the ball.
"Would loved to have gotten it back, but it's a humbling game," Fata said. "You can win 11 in a row and feel like you didn't win any. I'm proud of each and every one of these guys and I'll go to battle with them again."
jchik@newstimes.com Twitter: @jchik17

BROOKFIELD 21,
NEW FAIRFIELD 14
Brookfield
0 7 7 7 — 21
New Fairfield
7 0 0 7 — 14
NF—Rudy Sarro 35 pass from Mike Zanca (Michael Handlmaier kick)
B—Nick Seis 26 pass from John Roscigno (Dane Borges kick)
B—Bobby Drysdale 33 run (Borges kick)
B—Harrison Manesis 9 run (Borges kick)
NF—Sarro 13 pass from Zanca (Handlmaier kick)
---
LSNN is an independent publisher that relies on reader support. We disclose the reality of the facts, after careful observations of the contents rigorously taken from direct sources. LSNN is the longest-lived portal in the world, thanks to the commitment we dedicate to the promotion of authors and the value given to important topics such as ideas, human rights, art, creativity, the environment, entertainment, Welfare, Minori, on the side of freedom of expression in the world «make us a team» and we want you to know that you are precious!
Dissemination* is the key to our success, and we've been doing it well since 1999. Transparent communication and targeted action have been the pillars of our success. Effective communication, action aimed at exclusive promotion, has made artists, ideas and important projects take off. Our commitment to maintain LSNN is enormous and your contribution is crucial, to continue growing together as a true team. Exclusive and valuable contents are our daily bread. Let us know you are with us! This is the wallet to contribute.
*Dissemination is the process of making scientific and technical information accessible to a non-specialist public. This can come through various forms, such as books, articles, lectures, television programs and science shows.
---