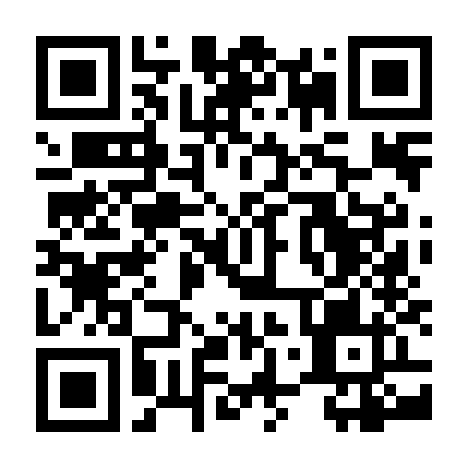 The end of copyright " MP3, Peer2Peer Networks and Open Source
word 929 read time 4 minutes, 38 Seconds
Munich, On September 5th- 6th the international "Media in Transition Conference 2007" opens its doors. The focus of the conference is the structural transition in the media industry. Innovative media companies, researchers and strategists from UK, USA and Europe are discussing the present and future of Internet media at the Goethe Forum in Munich.

The invited speakers are among others - Martin Stiksel (Last.fm), Karlheinz Brandenburg (Fraunhofer Institute IDMT), Simon Willison (Django, OpenID), Matthew Gertner (AllPeers), Lorenz Bogaert (Netlog), Jeremy Geelan (Social Computing Magazine), Christoph Janz (Pageflakes), John Buckman (Creative Commons), Les Ottolenghi (Intent Media), Annet Aris (INSEAD, McKinsey), Alexander Wolf (CEO/ Legal Adviser GEMA)

The Media in Transition Conference discusses the pros and cons of different Internet business models. What do digital rights mean, when costs of distributing digital copies are converging towards zero? Does it still make sense to charge per product or license? Isn't it more profitable to allow unlimited free use of digital media? Is it possible to generate more income with targeted advertising, resulting from extensive profiling data on customers' media usage? Can advertising become the main source of income on the Internet? Which pricing models are effective?

These are the hard questions discussed at the Media in Transition Conference. International recognized experts in the field of digital media rights are invited to speak at the conference. Prof. Karlheinz Brandenburg is the inventor and driving force behind some of today's most innovative digital audio technology, notably the audio compression format MPEG Audio Layer 3, more commonly known as MP3. These methods form the basis of today's leading audio/video compression and distribution technologies. MP3 started the revolution in the field of digital rights, when millions of users in 1999 began sharing their music libraries with Napster. Shortly after, an explosion of Peer2Peer software followed, tailgating the early adopter " Kazaa, Limewire, eDonkey and lastly Bittorrent.

John Buckman is a serial entrepreneur, Member of the Board of Directors of Creative Commons and a thoughtful writer on topics concerning digital rights and open source business models. In 2006 he launched the booksharing platform BookMooch, with thousands of contributors flocking to the online service in a matter of weeks, and in May 2003 an independent, profitable online record label Magnatune, with the motto "We are not evil". Magnatune selects its own artists, sells its catalog of music through online downloads and licenses music for commercial and non-commercial use, pioneering the successful use of Creative Commons and Open Source principles to establish a new kind of business model for the music industry. The Creative Commons organization transfers ideas from Open Source business models, such as the GPL (GNU public license) and MIT license, into the world of media, allowing for enough variation between unlimited use and traditional hard copyright. The masterminds behind the Creative Commons organization are, amongst others, the Harvard and Stanford University Law Schools and MIT, representing today's top legal experts in the field of media rights.

Les Ottolenghi is a pioneer and expert in the Peer2Peer business. As co-founder of Intent Media, Mr. Ottolenghi has led the company to become one of the leaders in entertainment media distribution through file sharing networks. Mr. Ottolenghi has most recently, March, 2005, advised the Bush White House on new business models for authorized filesharing via Peer2Peer. Mr. Ottolenghi is widely recognized as a leader in the field of media distribution and technology and as a result has testified before the U.S. Senate, as well as the U.S. Federal Trade Commission. Mr. Ottolenghi has also served as the chief strategist for the Greater 15 Nations of the United Nations and was nominated by Information Week and Microsoft as CIO of the Year 1998.

The international Media in Transition Conference has an interdisciplinary approach, featuring media-pros, technologists and strategists, and provides the facts for effective business on the Internet. Practical examples are delivered by case studies in diverse areas such as: media technology, user-generated content, digital rights, digital distribution, Online advertisement, global marketing.

The Media in Transition Conference invited successful Internet entrepreneurs, top bloggers and strategists from UK, USA and Europe for two days in Munich, Germany, to discuss the current state-of-the-art topics and business strategies on the web:

* Martin Stiksel, founder of "Last.fm", Online Social Network around music " the power of recommendations and data mining with user preferences
* Lorenz Bogaert, founder and CEO of Netlog " Online Social Networks in Europe
* Jeremy Geelan, founder and publisher of the Social Computing Magazine - Web 2.0 and Social Media trends for business and society
* Christoph Janz, founder of Pageflakes - aggregating user information
* John Buckman, Creative Commons - digital rights in the era of user-generated content
* Simon Willison, co-creator of Django " OpenID, single sign-on for all Internet services
* Matthew Gertner, founder of AllPeers, - P2P filesharing on the Firefox Platform
* Les Ottolenghi, founder of Intent Media - how to capitalize on P2P traffic

The Media in Transition Conference 2007 offers a comprehensive overview of the current state-of-the-art media innovations, communication and business models, as well as distribution methods used on the Internet today. Under the slogan "from experts for experts", the conference has a very compact format and further introduces extensive networking possibilities for contacting and partnering. Munich, as Germany's media, technology and financial center, offers all the amenities of a global business meeting place and is experienced at providing for international guests.

Find out more about "Media in Transition 2007" at www.mediaintransition.com

The conference cost for both days is 890, - Euro. Daily tickets are sold for under 490, - Euro.

---
LSNN is an independent publisher that relies on reader support. We disclose the reality of the facts, after careful observations of the contents rigorously taken from direct sources. LSNN is the longest-lived portal in the world, thanks to the commitment we dedicate to the promotion of authors and the value given to important topics such as ideas, human rights, art, creativity, the environment, entertainment, Welfare, Minori, on the side of freedom of expression in the world «make us a team» and we want you to know that you are precious!
Dissemination* is the key to our success, and we've been doing it well since 1999. Transparent communication and targeted action have been the pillars of our success. Effective communication, action aimed at exclusive promotion, has made artists, ideas and important projects take off. Our commitment to maintain LSNN is enormous and your contribution is crucial, to continue growing together as a true team. Exclusive and valuable contents are our daily bread. Let us know you are with us! This is the wallet to contribute.
*Dissemination is the process of making scientific and technical information accessible to a non-specialist public. This can come through various forms, such as books, articles, lectures, television programs and science shows.
---