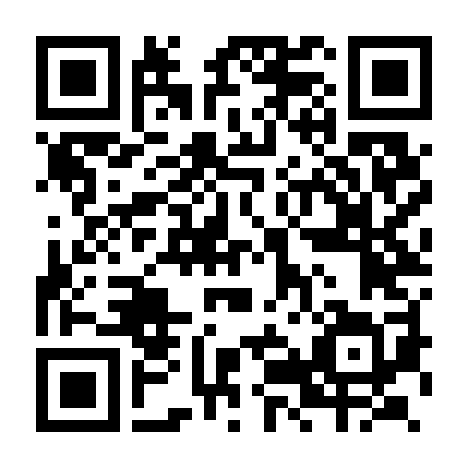 QUALCOMM Showcases 3G Technologies and Applications at 3GSM World Congress in Cannes, France
Company Continues to Drive the Wireless Market to 3G with its Innovative Products and Solutions.


word 624 read time 3 minutes, 7 Seconds
CANNES, France -- February 18, 2003 -- QUALCOMM Incorporated (Nasdaq: QCOM)pioneer and world leader of Code Division Multiple Access (CDMA) digital wireless technology, today announced that the Company will showcase a wide range of innovative products and advanced solutions at 3GSM World Congress 2003 in Cannes, France, from Feb. 18-21, 2003. QUALCOMM's solutions enable the migration and adoption of UMTS and other third-generation (3G) services for the European and global wireless market.
There are currently 36 commercial 3G CDMA operators in 18 countries worldwide, making the vision of 3G technology a reality. Enabled by QUALCOMM CDMA chipsets and system software, over 50 manufacturers have brought more than 200 phones and wireless devices to the marketplace, including high-speed wireless data cards, phones with color displays and integrated cameras, built-in MP3 and video players, downloadable games and graphics, and new location-based safety and security services. In concert with the combination of higher data rates, more powerful capabilities, and compelling devices and applications, today's 3G CDMA technology delivers products and services that consumers enjoy and operators depend on to drive profit and performance.
"QUALCOMM is leveraging its 15 years of CDMA expertise and is now working closely with European operators and manufacturers to help them deliver cost-effective, feature-rich and first-to-market 3G UMTS services for the European wireless market," said Jeffrey K. Belk, senior vice president of marketing for QUALCOMM. "Globally, CDMA operators are seeing new revenue streams as a result of increased high-speed data capabilities and voice traffic."
Demonstrations at the QUALCOMM booth will include features and capabilities supported by the Company's multimode chipsets and system software, and applications enabled by the Binary Runtime Environment for Wirelessâ"¢ (BREWâ"¢) solution and Launchpadâ"¢ suite of technologies and capabilities, on various handsets and devices:

* UMTS video telephony on multiple commercial handsets
* UMTS-enabled high-speed Web browsing and video streaming on a laptop
* UMTS voice calls on several commercial handsets
* BREW-enabled applications on both a commercial GSM/GPRS handset and on a UMTS device, as well as Java applications on BREW on a UMTS device
* Assisted GPS-enabled consumer and enterprise applications delivering precise location-based services over GSM
* Multimedia applications including Java, MPEG-4 video and AAC audio, 3D Gaming, JPEG and MP3
* GSM1x live calls including SMS, MMS, as well as voice and enhanced data speeds with GSM SIM transparency
* Live calls on a multimode handset (GSM/CDMA2000) using GSM1x technology
QUALCOMM Incorporated (www.qualcomm.com) is a leader in developing and delivering innovative digital wireless communications products and services based on the Company's CDMA digital technology. Headquartered in San Diego, Calif., QUALCOMM is included in the S&P 500 Index and traded on The Nasdaq Stock Market-® under the ticker symbol QCOM.
Except for the historical information contained herein, this news release contains forward-looking statements that are subject to risks and uncertainties, including the Company's ability to successfully design and have manufactured significant quantities of CDMA components on a timely and profitable basis, the extent and speed to which CDMA is deployed, change in economic conditions of the various markets the Company serves, as well as the other risks detailed from time to time in the Company's SEC reports, including the report on Form 10-K for the year ended September 30, 2002, and most recent Form 10-Q.
###
QUALCOMM is a registered trademark of QUALCOMM Incorporated. BREW and Launchpad are trademarks of QUALCOMM Incorporated. All other trademarks are the property of their respective owners.
QUALCOMM Contacts:
Patty Goodwin, Corporate Public Relations
1-(858) 651-4127 (ph) 1-(858) 651-5873 (fax)
e-mail: publicrelations@qualcomm.com
or
Julie Cunningham, Investor Relations
1-(858) 658-4224 (ph) 1-(858) 651-9303 (fax)
e-mail: jcunningham@qualcomm.com
- 
- 
---
LSNN is an independent editor which relies on reader support. We disclose the reality of the facts, after careful observations of the contents rigorously taken from direct sources, we work in the direction of freedom of expression and for human rights , in an oppressed society that struggles more and more in differentiating. Collecting contributions allows us to continue giving reliable information that takes many hours of work. LSNN is in continuous development and offers its own platform, to give space to authors, who fully exploit its potential. Your help is also needed now more than ever!
In a world, where disinformation is the main strategy, adopted to be able to act sometimes to the detriment of human rights by increasingly reducing freedom of expression , You can make a difference by helping us to keep disclosure alive. This project was born in June 1999 and has become a real mission, which we carry out with dedication and always independently "this is a fact: we have never made use of funds or contributions of any kind, we have always self-financed every single operation and dissemination project ". Give your hard-earned cash to sites or channels that change flags every time the wind blows , LSNN is proof that you don't change flags you were born for! We have seen the birth of realities that die after a few months at most after two years. Those who continue in the nurturing reality of which there is no history, in some way contribute in taking more and more freedom of expression from people who, like You , have decided and want to live in a more ethical world, in which existing is not a right to be conquered, L or it is because you already exist and were born with these rights! The ability to distinguish and decide intelligently is a fact, which allows us to continue . An important fact is the time that «LSNN takes» and it is remarkable! Countless hours in source research and control, development, security, public relations, is the foundation of our basic and day-to-day tasks. We do not schedule releases and publications, everything happens spontaneously and at all hours of the day or night, in the instant in which the single author or whoever writes or curates the contents makes them public. LSNN has made this popular project pure love, in the direction of the right of expression and always on the side of human rights. Thanks, contribute now click here this is the wallet to contribute
---