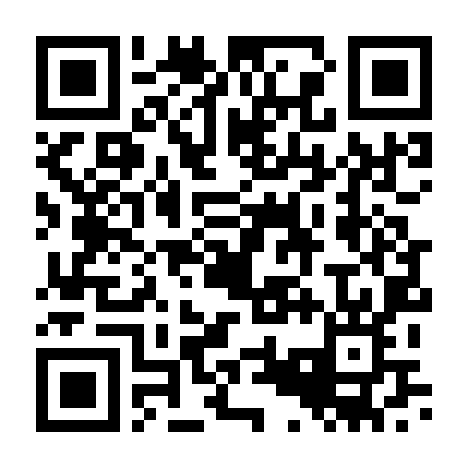 Video: Meet 19-Year-Old Girl With Half A Body - Rahma Haruna
Rahma Haruna, is a limbless 19-year old girl who has made headlines around the world after she was pictured by photojournalist Sani Maikatanga being pushed around in a bucket.
word 540 read time 2 minutes, 42 Seconds
Haruna, a resident of Lahdin Makole village, Kano, has no functional limbs and arms. Her brother and young cousin either carry her around in a plastic bucket or place her onto a wheelchair - whilst she is still in the bucket - and then transport her to Kano city to beg for money.

#Rahma-Haruna, a disabled 19-year old girl from #Lahadin-Makole in #Dawakin #Kudu local government area of Kano state - was visited on Friday by the state Commissioner for Women Affairs, Barr. Zubaida Damakka Abubakar, who presented her with an 'empowerment award' and money.

Rahma, who has no functional limbs but tiny appendages in the position of arms and legs, is being moved around her village in a bucket by her young cousin and brother, to beg for money in Kano city, about 26 kilometers from her village. The earnings she receives from passers -by sustains her family of four.

Rahma's father, Haruna Muhammad said his daughter's challenges began when she was only 6 months old and largely due to poverty, he could not take her for specialized medical attention. He sold his farm and personal belongings but no progress was made in Rahma's treatment.

Finally, Rahma's father resigned to his daughter's sad fate, especially as most people in his village seemed to believe that her condition is down to 'evil spirits.' Because of her condition, poor Rahma can do virtually anything without the support of a family member. She and her brother, who carries her to beg to feed their poor family, do not go to #school.

The Commissioner of Women Affairs, Barr. #Zubaida Damakka said that the Kano state government is touched by the condition of Rahma stressing that the government would do all it could to see that Rahma does not feel forsaken. "Government would continue to look after her welfare to ensure that she lives as comfortable as possible and to make sure that she does not beg because of her physical challenge" the commissioner assured.

The state Commissioner for Women Affairs, Barr. Zubaida Damakka Abubakar, stated that she was "amazed by Rahma's zeal to do something meaningful for herself rather than the usual street begging which she and her younger brother engaged in" adding that the donation she gave is meant to empower the family so that they can earn a living decently and take their children to school.

Items donated to the Rahma's mother to start a business include 10 cartons of noodles, 2 bags of detergent, 10 cartons of biscuits, 2 bags of semovita, 2 bag of rice, a sack of soya bean, 2 gallons of cooking oil 25 liters each and the sum of twenty thousand Naira.

Rahma was recently interviewed by a Spanish language paper and told the reporters, "I've learned to grow without friends in life. My family are the only friends I have. It took a long time to understand that not all people are equal. I do not care. I consider myself lucky to be alive."

#Rahma #TheTelegraph




---
LSNN is an independent editor which relies on reader support. We disclose the reality of the facts, after careful observations of the contents rigorously taken from direct sources, we work in the direction of freedom of expression and for human rights , in an oppressed society that struggles more and more in differentiating. Collecting contributions allows us to continue giving reliable information that takes many hours of work. LSNN is in continuous development and offers its own platform, to give space to authors, who fully exploit its potential. Your help is also needed now more than ever!
In a world, where disinformation is the main strategy, adopted to be able to act sometimes to the detriment of human rights by increasingly reducing freedom of expression , You can make a difference by helping us to keep disclosure alive. This project was born in June 1999 and has become a real mission, which we carry out with dedication and always independently "this is a fact: we have never made use of funds or contributions of any kind, we have always self-financed every single operation and dissemination project ". Give your hard-earned cash to sites or channels that change flags every time the wind blows , LSNN is proof that you don't change flags you were born for! We have seen the birth of realities that die after a few months at most after two years. Those who continue in the nurturing reality of which there is no history, in some way contribute in taking more and more freedom of expression from people who, like You , have decided and want to live in a more ethical world, in which existing is not a right to be conquered, L or it is because you already exist and were born with these rights! The ability to distinguish and decide intelligently is a fact, which allows us to continue . An important fact is the time that «LSNN takes» and it is remarkable! Countless hours in source research and control, development, security, public relations, is the foundation of our basic and day-to-day tasks. We do not schedule releases and publications, everything happens spontaneously and at all hours of the day or night, in the instant in which the single author or whoever writes or curates the contents makes them public. LSNN has made this popular project pure love, in the direction of the right of expression and always on the side of human rights. Thanks, contribute now click here this is the wallet to contribute
---