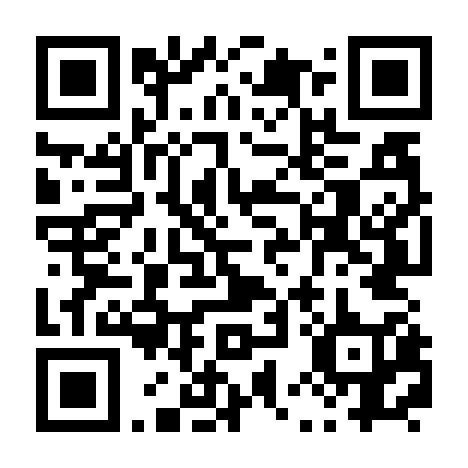 10 Gigabit Ethernet Alliance Announces Official Ratification of 10 Gigabit Ethernet Standard IEEE 802.3ae Ratified With 100 Percent Approval
word 652 read time 3 minutes, 15 Seconds
NEWPORT BEACH, CA " June 17, 2002 " The 10 Gigabit Ethernet Alliance
(10GEA) today announced that the final milestone in the IEEE standards approval
process was reached last week when the IEEE 802.3ae specification for 10
Gigabit Ethernet was unanimously approved as an IEEE standard by the IEEE
Standards Association (IEEE-SA) Standards Board.

"With the ratification of the IEEE 802.3ae specification enterprises can now
confidently deploy 10 Gigabit Ethernet in their corporate backbones, data centers
and server farms to support mission-critical applications. Service providers and
carriers can take advantage of Ethernet's cost effectiveness and deliver metro
Ethernet services over SONET/SDH, dark fiber, or DWDM wavelengths (or
lambdas)," observed Bruce Tolley, Vice President of the 10 Gigabit Ethernet
Alliance and Senior Product Line Manager, Emerging Technologies, Cisco
Systems.

"I would like to thank all the people who helped make 803.2ae an IEEE standard.
On behalf of 802.3 I would also like to acknowledge the members of the 10
Gigabit Ethernet Alliance for their support of and contributions to the IEEE
802.3ae standard, " commented Bob Grow, Chair of IEEE 802.3 Working Group,
former Chair of the 10GEA, and Principal Architect in Intel Communications
Group's CTO Office.

10 Gigabit Ethernet Alliance 2
Ratification took place during an IEEE Standards Board meeting June 11-13 in
Piscataway, New Jersey. The ballot resulted in 100 percent approval and no
ballot comments. The ratification is the result of a review by RevCom (the IEEE "
SA Standards Board Standards Review Committee) and the IEEE-SA Standards
Board, the two bodies responsible for ensuring that IEEE procedures were
followed in developing the standard.

The completion of the 10 Gigabit Ethernet standard is the culmination of over
three years of hard work and vendor collaboration. It is proof of the broad industry
support for the technology and the large number of companies and engineers who
have actively contributed to the development of the standard.
Public interoperability demonstration events, which took place at SuperComm in
Atlanta June 4th-6th and at NetWorld+Interop in Las Vegas in May, have given
end-users the confidence to adopt 10 GbE and deploy it in their networks. These
multi-vendor technology displays, which were hosted by the 10 Gigabit Ethernet
Alliance, combined with the stability of the 802.3ae features during the
standardization process have also enhanced vendors' ability to develop and
deliver quality 10GbE products.

Companies involved in the 10 Gigabit Ethernet Alliance interoperability
demonstrations in May and June include: Agilent Technologies Inc., Blaze
Network Products, Cable Design Technologies (CDT), Cisco Systems, Corning
Incorporated, Enterasys Networks, Extreme Networks, Force10 Networks Inc.,
Foundry Networks Inc., Hitachi Cable, Ltd, Infineon Technologies Corporation,
Intel Corporation, Ixia, JDS Uniphase, Marvell Semiconductor Inc., Mindspeed,
Molex Inc., Nortel Networks, OFS, Optillion, PMC-Sierra, Primarion, Quake
Technologies Inc., Spirent Communications, and Velio Communications Inc.

10 Gigabit Ethernet Alliance 3

About 10 Gigabit Ethernet
Positioned as a high-speed, unifying technology for networking applications in
LANs, MANs, and WANs, 10 Gigabit Ethernet will provide simple, high bandwidth
at relatively low cost. In LAN applications, 10 Gigabit Ethernet will enable
organizations to scale their packet-based networks from 10 Mbps to 10,000 Mbps,
thereby leveraging their investments in Ethernet. In MAN and WAN applications,
10 Gigabit Ethernet will enable service providers and others to create extremely
high-speed longer distance Ethernet links at very competitive cost. For specific
information about the IEEE P802.3ae visit the IEEE 802 web site at
www.ieee802.org.

About the 10 Gigabit Ethernet Alliance
The 10 Gigabit Ethernet Alliance was organized to facilitate and accelerate the
introduction of 10 Gigabit Ethernet into the networking market. It was founded by
networking industry leaders: 3Com (NASDAQ: COMS), Cisco Systems
(NASDAQ: CSCO), Extreme Networks (NASDAQ: EXTR), Intel Corporation
(NASDAQ: INTC), Nortel Networks (NYSE: NT), Sun Microsystems (NASDAQ:
SUNW), and World Wide Packets. Additionally, the Alliance supports the activities
of the IEEE 802.3 Ethernet committee, fosters the development of the 802.3ae
(10 Gigabit Ethernet) specification, and promotes interoperability among 10
Gigabit Ethernet products. For more information, visit their web site at
www.10gea.org.