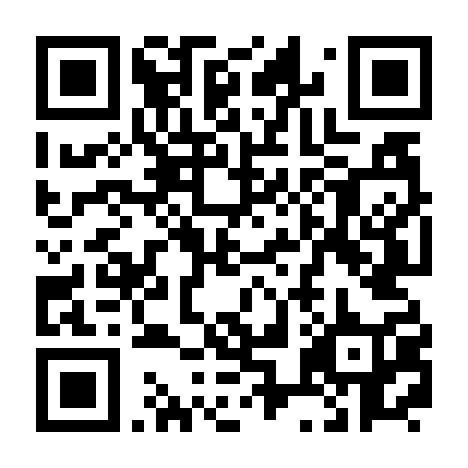 Bush, lawmakers discuss action against Iraq
WASHINGTON (CNN) -- Calling Iraq's offer to readmit U.N. weapons inspectors a "ploy," President Bush said Wednesday his administration would work this week on the language of a resolution about war with Saddam Hussein's regime.

word 863 read time 4 minutes, 18 Seconds
Bush, who said he was looking forward to working with Congress on the issue, made his comments after a breakfast meeting at the White House with four congressional leaders.

"It's an important signal for the world to see that this country is united in our resolve to deal with threats that we face," Bush said after talking with Senate Majority Leader Tom Daschle, D-South Dakota; Senate Minority Leader Trent Lott, R-Mississippi; House Speaker Dennis Hastert, R-Illinois; and House Minority Leader Richard Gephardt, D-Missouri.

"The president is going to suggest some language for us to consider and we are going to work together and try to get a resolution that will have the broadest possible support," Lott said. "We are going to be dealing with this from the standpoint of what Congress feels is appropriate to say about the situation and what the president should be able to do."

The president said he was not concerned about the United States having to act unilaterally.

"When we continue to make the case about his defiance, his deception -- the fact that time and time again, dozens of times, he [Saddam] has told the world,'Oh, I will comply' and he never does -- that the nations which long for peace and care about the validity of the United Nations will join us," Bush said. "I think reasonable people understand this man is unreasonable."

"I think we are going to work as diligently as we can before the middle of October to ensure we get all that is possible done," said Daschle, "and then make some decisions about whether we need to come back or whether or not we can take some other form of action."

Daschle predicted Tuesday that Congress would vote on the resolution "well before the election."

Wednesday's meeting came two days after Iraq made a surprise offer to allow United Nations weapons inspectors back into Iraq "without conditions." The head of the U.N. weapons inspection team met with an Iraqi delegation Tuesday in what a Baghdad official called "useful and fruitful" discussions.

But the offer has been met with skepticism by the Bush administration, and the White House has indicated it has no plans to ease its pressure on Saddam.

Speaking in Tennessee, Bush said Tuesday the U.N. Security Council "must act in a way to hold this regime to account and must not be fooled -- must be relevant to keep the peace."

Despite his prediction of congressional action, Daschle said Tuesday he remains skeptical the White House had proven its case that war is necessary.

"We may not have conclusive evidence regarding the specifics, but we have ample evidence to suggest that Saddam Hussein is every bit as dangerous as he's been at any time in the last 10 years," he said.

Meanwhile, two former heads of U.N. weapons inspections teams in Iraq are warning against trusting Baghdad's commitments to readmitting inspectors. (Full story)

Cabinet officials to appear before committees

The lawmakers' meeting with Bush comes on the heels of a Capitol Hill visit by Vice President Dick Cheney on Tuesday and just ahead of a series of appearances by top Cabinet officials before several congressional panels examining Iraq policy this week and next.

Members from both parties have predicted a resolution will pass both chambers overwhelmingly.

"The intent would be to give the president of the United States approval to do what's necessary," said Sen. John McCain, R-Arizona. Iraq's decision to allow the return of inspectors shouldn't change U.S. strategy, said McCain, who supports military action against Iraq.

"In their letter, they said they have no weapons of mass destruction. Everybody knows that's not true. So that questions the credibility of the entire commitment," said McCain.

A direct resolution would be best, said Texas Republican Sen. Kay Bailey Hutchison. "It should be a straight, simple authorization," she said.

The nation needs to act to stop Saddam, added Gephardt.

"We must now take effective steps to disarm Saddam Hussein's regime," Gephardt said. "We must start by putting the burden of proof on his government to disclose its weapons stockpiles and development programs, not on U.N. inspectors to seek them out as Saddam Hussein continues to hide them."

But Senate Democrat Richard Durbin of Illinois said Washington should pay heed to Iraq's overtures, which he termed "a dramatic mark of progress."

"Wouldn't we want to give the U.N. the ability to start inspections, and if they fail we can consider a lot of options?" he asked. "Wouldn't we want to pursue a course of action short of war?"

House Republican Leader Dick Armey, R-Texas, who has raised questions about going to war with Iraq, also counseled a slower approach.

"I think it was Ronald Reagan who said,'Trust but verify.' This is a great opportunity to practice that option," he said.

From CNN Producer Ted Barrett, Correspondent Kate Snow and Producer Dana Bash.

---
LSNN is an independent publisher that relies on reader support. We disclose the reality of the facts, after careful observations of the contents rigorously taken from direct sources. LSNN is the longest-lived portal in the world, thanks to the commitment we dedicate to the promotion of authors and the value given to important topics such as ideas, human rights, art, creativity, the environment, entertainment, Welfare, Minori, on the side of freedom of expression in the world «make us a team» and we want you to know that you are precious!
Dissemination* is the key to our success, and we've been doing it well since 1999. Transparent communication and targeted action have been the pillars of our success. Effective communication, action aimed at exclusive promotion, has made artists, ideas and important projects take off. Our commitment to maintain LSNN is enormous and your contribution is crucial, to continue growing together as a true team. Exclusive and valuable contents are our daily bread. Let us know you are with us! This is the wallet to contribute.
*Dissemination is the process of making scientific and technical information accessible to a non-specialist public. This can come through various forms, such as books, articles, lectures, television programs and science shows.
---