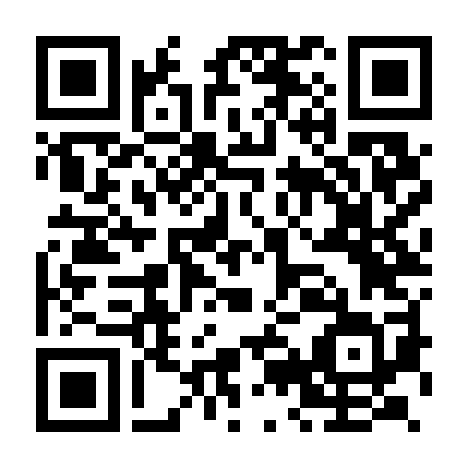 Rhythms del Mundo - Sting
Due to overwhelming fan demand, 2nd and FINAL Chicago Appearance Added at Wrigley Field on Friday, July 6, 2007...

About RDM - Kenny Young's story so far...

word 781 read time 3 minutes, 54 Seconds
The concept of fusing the Latin sounds of the Buena Vista Social Club and Western musicians came out of a discussion my colleagues, Ron Oehl and the Berman Brothers, and I had at the Sundance Film Festival in January 2005.

The previous year I was writing music with a friend at his beachfront house in a little fishing village on the Southern coast of Sri Lanka. A few months later that little village and many of its' inhabitants were almost totally obliterated by the Tsunami. I was extremely moved and upset by the tragedy of so many lives being lost or altered forever. The village had to be completely rebuilt as well as the livelihood of countless fishermen and shopkeepers.

This was the event that sparked off this project. I knew I had to do something for those villagers. But what could I do? As it turned out, this project began to take shape with the formation of a new organization, Artists' Project Earth (APE), which comes to the aid of natural disaster victims and raises awareness for climate change. Although, it may seem unrelated, I have always placed humanity's relationship with nature as a cause of many of the planet's disasters. And although it may not be scientifically very sound, I believe we are at the root of most disasters, but nevertheless, global warming is certainly something we are totally responsible for and APE is addressing this issue head on. As my colleague and board advisor George Monbiot says there is no greater threat to mankind than Global Warming!

The good thing is we will have fun trying to do what we can. The fun part is the music, the art, the dance and the many ways we will bring to the world's attention mankind's carelessness and how to change our bad habits.

So, off to Havana we go in search of the Buena Vista Social Club musicians. Why Buena Vista Social Club? Well it has been such a long time since we heard from them. And besides, I for one love Latin music, so why not combine it with the world's great Western music.

My first stop was Sting. Back in the early 90's I was a co-founder of a Rainforest conservation organization called ELF- Earth Love Fund and I was working on a compilation album,'Earthrise'. I had been chasing Sting for a contribution of the track 'Fragile' which I always loved. As we both were at the same rainforest function in Brazil, I cornered him and asked if he would let me use 'Fragile' for our album. He hemmed and haad, till I insisted we were both working for the same cause, how could he refuse? Well he finally gave in, we shook hands on it and the deal was done!

Only the track that his record company sent was a Spanish version of the song! So I rang A&M Records and insisted that Sting had agreed to let us have 'Fragile' not 'Fragilidad'. They eventually agreed to let me have it and 'earthrise' went on to become the official Earth Summit album and also a no. 1 album in the UK charts. The Spanish track however stuck in my mind and I thought why not start off this project with that song done in the Buena Vista style. I phoned Sting's office and reminded Sting, via his Management of that story and 'by the way' would he mind if I used 'Fragilidad' with the Buena Vista musicians. Well that's how that track came to be. It only took one day in the studio with Barbarito Torres on laud and the great percussionists of Buena Vista's original players, we had a cool new version of that song and the project was on it's way.

Tracklist:

1. Clocks - Coldplay
2. Better Together - Jack Johnson
3. Dancing Shoes - Arctic Monkeys
4. One Step Too Far - Dido & Faithless
5. As Time Goes By - Ibrahim Ferrer
6. I Still Haven't Found What I'm Looking For - U2 & Coco Freeman
7. She Will Be Loved - Maroon 5
8. Fragilidad - Sting
9. Killing Me Softly - Omara Portuondo
10. Ai No Corrida - Vania Borges feat. Quincy Jones
11. Modern Way - Kaiser Chiefs
12. Don't Know Why - Vania Borges
13. Hotel Buena Vista - Aquila Rose & Idania Valdez
14. The Dark of the Matinee - Coco Freeman feat. Franz Ferdinand
15. High and Dry - El Lele de Los Van Van feat. Radiohead (samples)

Bonus Track.
Casablanca (As time goes by) - Ibrahim Ferrer & Omara Portuondo

La Redazione; Ladysilvia it National Network
---
LSNN is an independent publisher that relies on reader support. We disclose the reality of the facts, after careful observations of the contents rigorously taken from direct sources. LSNN is the longest-lived portal in the world, thanks to the commitment we dedicate to the promotion of authors and the value given to important topics such as ideas, human rights, art, creativity, the environment, entertainment, Welfare, Minori, on the side of freedom of expression in the world «make us a team» and we want you to know that you are precious!
Dissemination* is the key to our success, and we've been doing it well since 1999. Transparent communication and targeted action have been the pillars of our success. Effective communication, action aimed at exclusive promotion, has made artists, ideas and important projects take off. Our commitment to maintain LSNN is enormous and your contribution is crucial, to continue growing together as a true team. Exclusive and valuable contents are our daily bread. Let us know you are with us! This is the wallet to contribute.
*Dissemination is the process of making scientific and technical information accessible to a non-specialist public. This can come through various forms, such as books, articles, lectures, television programs and science shows.
---