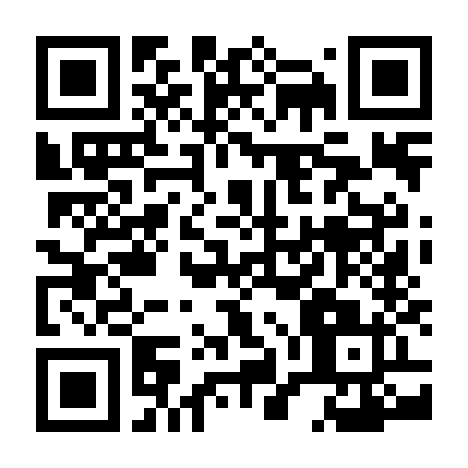 Harold Schmautz a German monarchist in Melbourne
Harold Schmautz
word 1.2K read time 6 minutes, 12 Seconds
Inteview by Matteo Cornelius Sullivan on Ladysilvia; Harold Schmautz, Chairman of the German monarchist organisation "Tradition und Leben" from 1984 to 1988 is quite active as a monarchist either in Germany and in Australia, wile he recently moved to Melbourne.
Let me ask you, Harold, Germans never have had a real say in their constitutions when they were drafted, neither in 1918, nor in 1948 nor in 1990, when Germany was re-united, is that thinkable in a so called democratic state?
It is right that Germans never had a direct say on their constitutions. Only in some states (Länder) the constitution provides a possibility for plebiscites (Hesse and Bavaria for example). The people there seem to like the idea that they must agree to any change to the constitution. However, on the federal level, there are no plebiscites and changing the constitution to introduce the possibility of a referendum requires a two thirs majority in both houses, which is rather unlikely at the moment.. The Constitution (Grundgesetz = Basic Law) doesn't provide the opportunity and the big parties want to keep it that way. Having the right for a plebiscite is only one criterion for a democratic state, but it is not the only one. And don't forget, plebiscites also take place in dictatorships, so Germany is no doubt a democratic state even without plebiscites, but improvements are always possible.
Where is the solution, in your opinion, for the republics, like Austria, Germany and Italy, that in name of a democratic principle impose a dictatorial rule saying: no Monarchy ever again, maybe an European Monarchist Party?
Constitutional experts in Germany don't agree on the categorical Nó! to a monarchy. As long as our monarchists basis is so weak, we are lucky that no one calls for a referendum on the question of a monarchy. The Brazilians waited 104 years to get the right on saying Yes or No to a monarchy. In Germany, the monarchy was abolished only 88 years ago.
We still have a long way to go. Of course a better European coordination among monarchists would be welcome. Twice I took part in setting up an international monarchist organisation. The last was initiated by the Movimento Monarchico Italiano and my Italian friend, Prof. Giuseppe Loy Puddu, was the head of this international organisation for monarchist parties, movements, groups etc. We had a good start, but as usual, the lack of money and manpower soon lead to a decline. It is still registered, but no meeting had taken place in the last few years. I am afraid, a European Monarchist Party would have the same fate. As long as monarchists can't agree on how to organise an international cooperation, how it should be financed, where it should be situated and, most important of all, what should be achieved, I doubt that we will see an equivalent of the European People's Party or the European Socialists.
A commission had been set up to review the constitution after the unification and the German monarchist organisation "Tradition und Leben" handed in suggestions and advocated for a monarchy, what happened, did they reply?
I wasn't involved in these activities. All I know is that "Tradition und Leben" received a negative reply. I doubt that the commission took a great effort in looking into the suggestions made by "Tradition und Leben". Monarchists in Germany are a quantitè negligable. Their organisations are all small and lack of credibility. Their programmes are hardly updated. The last time "Tradition und Leben" had a programme conference was 1984. Since then, the programme was only slightly altered after the unification.
Answering to an interview by "Monarchist Alliance" you said that in Germany: "The republic is portrayed as a system without alternative", do you think that this is a sort of a cultural strategy operated silently by the republics?
Yes, this a strong element and one of the tactics of the republicans in Australia. They repeat it like a mantra: "The republic is inevitable." As if history would be a one-way-road. Nothing is inevitable and in the international justice practice we can see, how easily things can go backward. After 9/11 in the USA discussions on the re-introduction of torture were on a daily schedule. And they were repeated in their European context. It is obviously easy to abolish humanitarian achievement and humanitarian ideals that had been dear to the Western world. The monarchy instead is improving and strengthening democracy. That's why it is needed. And we have to hammer it like a mantra, like our monarchist mantra to counter the republican: Not the republic is modern, but a monarchy. Today's republics can be traced back to the Roman republic, which died a silent death two thousand years ago. If the monarchical principle is old-fashioned, so is the republican. There is nothing modern in this corrupt and illogical system. That's why the Australian republicans can't agree on what should replace the monarchy. They just want to get rid of a monarchy that is above party lines, only to find a new place for one of their mates. But should he be elected by the people (US style, which needs a millionaire as a candidate) or the German system, where the party chiefs decide who should preside over the state affairs? This division isn't solved, but instead of agreeing on one model, the Australian republicans say: "Let's abolish the monarchy first. Let's talk later what she be put in its place." This method failed in 1999, when the republicans lost in the referendum, because people stuck to what they had, what they knew and in which they trusted: The Monarchy.
How is the situation of the monarchists in Germany, do you have a party?
There is a minuscule German monarchist party ("Monarchiefreund" " Friends of the Monarchy), a breakaway group of "Tradition und Leben". They never fielded candidates anywhere so it is difficult to say if and how they appeal to voters. All in all the German situation is far from good.
How does "Tradition und Leben" (Tradition and Life) prospect a future Monarchy in Germany?
I am no longer an active member of Tradition und Leben (TuL), so this question goes to the wrong man. But speaking as someone who had been active for a long time I must admit that the prospects are rather grim. What's missing is first of all not money, but a common discussion ground. A programme conference could be a solution, but certainly not the only one. Monarchists must find a way to attract more people. That is certainly not done by putting up a website. Only human being can attract human beings. And they must have ideas that meet the needs of the time, the needs of the people.
Are there many ideological differences betwin German and Austrian monarchists?
Considering the ideological differences among the German monarchists I am sure that every faction/idea will find its equivalent in Austria. I have been a member of the É"sterreicher zur Wahrung der Geschichte É"sterreichs (Austraians for the prevailing of the Austrian history), but I understand there are many more groups and even parties. I have no problem with most of them and could imagine collaborating with them. In an international organisation I am sure the Austrians " as well as the Italians, French, Portuguese, Russians etc. " would be valued contributors.
Wilhelm II
PRESS ON LADYSILVIA DOT COM
Source by La_Circolare_Spigolosa
---
LSNN is an independent publisher that relies on reader support. We disclose the reality of the facts, after careful observations of the contents rigorously taken from direct sources. LSNN is the longest-lived portal in the world, thanks to the commitment we dedicate to the promotion of authors and the value given to important topics such as ideas, human rights, art, creativity, the environment, entertainment, Welfare, Minori, on the side of freedom of expression in the world «make us a team» and we want you to know that you are precious!
Dissemination* is the key to our success, and we've been doing it well since 1999. Transparent communication and targeted action have been the pillars of our success. Effective communication, action aimed at exclusive promotion, has made artists, ideas and important projects take off. Our commitment to maintain LSNN is enormous and your contribution is crucial, to continue growing together as a true team. Exclusive and valuable contents are our daily bread. Let us know you are with us! This is the wallet to contribute.
*Dissemination is the process of making scientific and technical information accessible to a non-specialist public. This can come through various forms, such as books, articles, lectures, television programs and science shows.
---