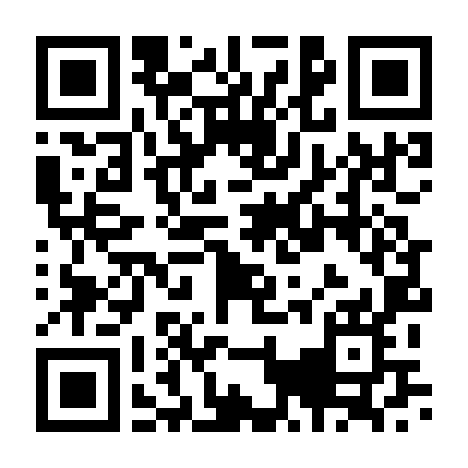 Watch live: Crew-4 liftoff to the International Space Station
Tune in to ESA Web TV this Wednesday 27 April to watch ESA astronaut Samantha Cristoforetti begin her journey to the International Space Station. Launch is scheduled at 09:52 CEST (07:52 GMT), and live streaming will start at 06:00 CEST (04:00 GMT).
word 384 read time 1 minute, 55 Seconds
Samantha will be launched to the Station in SpaceX Crew Dragon spacecraft Freedom alongside NASA astronauts Kjell Lindgren, Robert Hines and Jessica Watkins.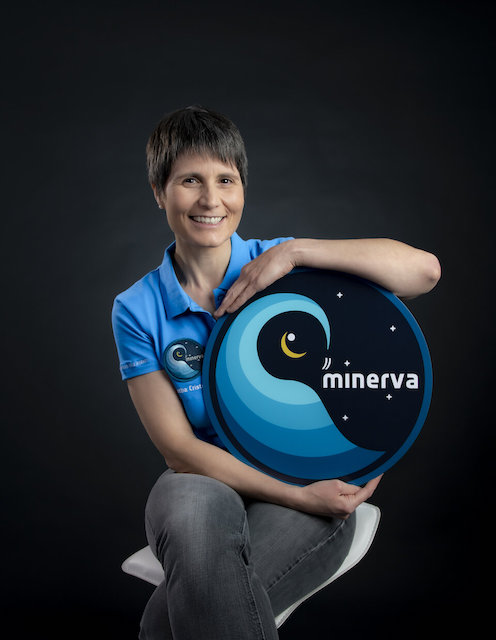 Samantha and her Minerva mission logo
Collectively known as Crew-4, the astronauts will be launched atop a Falcon 9 rocket from launchpad 39A at NASA's Kennedy Space Center in Florida, USA.
Once Crew-4 arrives at the Space Station, Samantha's ESA mission Minerva will officially begin.
This is the second mission for the Italian ESA astronaut who spent almost 200 days in orbit for her Italian Space Agency ASI-sponsored Futura mission in 2014-15.
Samantha selected the name Minerva for her second mission as a homage to the men and women all over the world who make human spaceflight possible.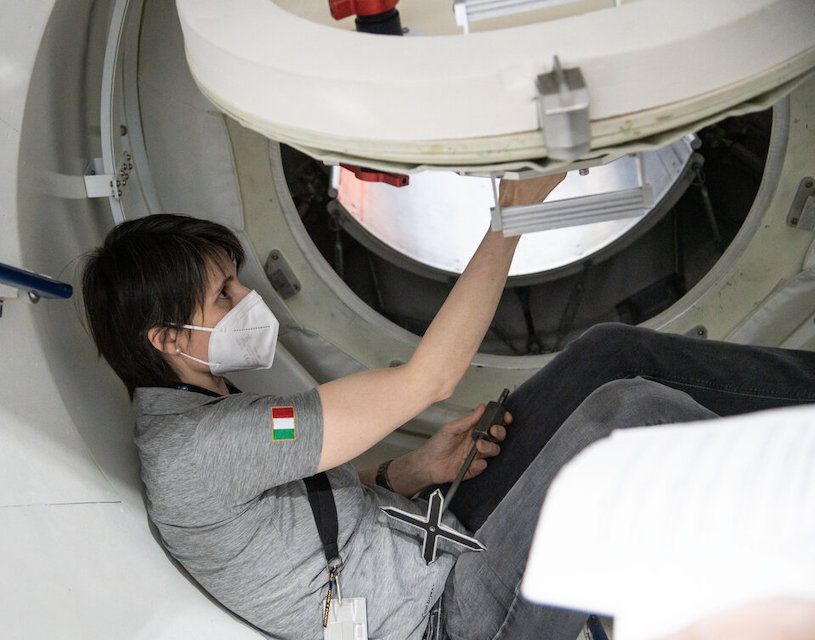 ESA astronaut Samantha Christoforetti trains for her second space mission

"Minerva was also a warrior goddess, so she embodies the fortitude, the toughness and the discipline that is required of us, as well as the wisdom that we aspire to demonstrate, as we consolidate and expand human presence in space," she explains.
Throughout Minerva, Samantha will serve as a member of Expedition 67 and hold responsibility for activities within the US Orbital Segment.
This segment comprises the US, European, Japanese and Canadian modules and components of the Space Station.
Upon arrival, she will be greeted by a number of familiar faces including fellow ESA astronaut Matthias Maurer. Matthias was launched with Crew-3 in November 2021 and will soon return to Earth following around six months in orbit for his first mission Cosmic Kiss.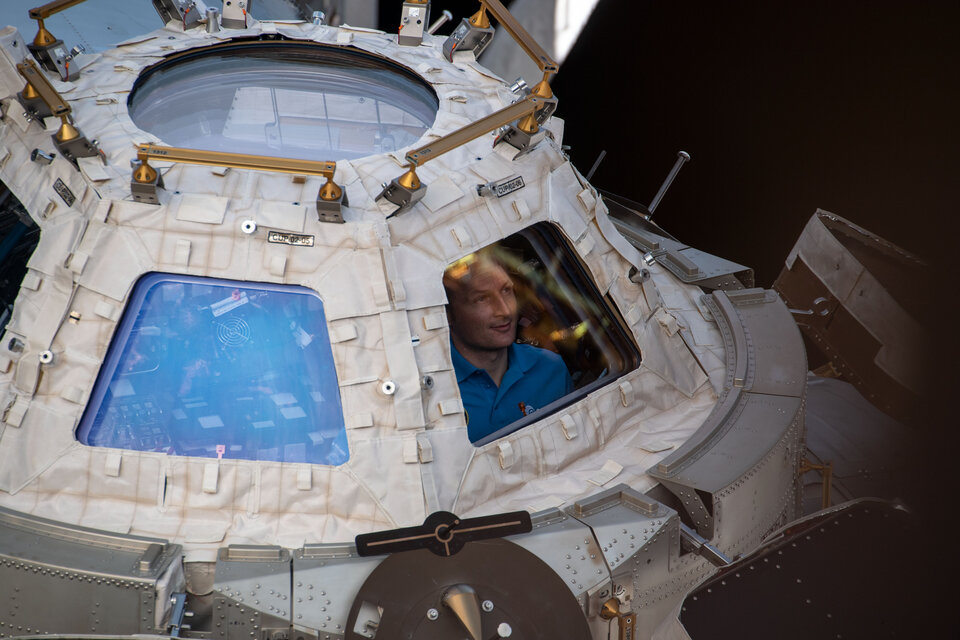 Matthias Maurer and the window to the world
Crew-4 is expected to dock to the International Space Station in the early hours of Thursday, at approximately 03:15 CEST (01:15 GMT) 28 April. Hatch will open around two hours after docking.
All events will be streamed live on ESA Web TV, with regular updates also provided on Twitter @esaspaceflight and on the ESA Exploration blog.
For more about Samantha and Minerva, visit the Minerva mission page. Samantha will also provide updates throughout her mission on Twitter, YouTube and her newly launched TikTok channel.

Source by Agenzia spaziale Europea
---
LSNN is an independent editor which relies on reader support. We disclose the reality of the facts, after careful observations of the contents rigorously taken from direct sources, we work in the direction of freedom of expression and for human rights , in an oppressed society that struggles more and more in differentiating. Collecting contributions allows us to continue giving reliable information that takes many hours of work. LSNN is in continuous development and offers its own platform, to give space to authors, who fully exploit its potential. Your help is also needed now more than ever!
In a world, where disinformation is the main strategy, adopted to be able to act sometimes to the detriment of human rights by increasingly reducing freedom of expression , You can make a difference by helping us to keep disclosure alive. This project was born in June 1999 and has become a real mission, which we carry out with dedication and always independently "this is a fact: we have never made use of funds or contributions of any kind, we have always self-financed every single operation and dissemination project ". Give your hard-earned cash to sites or channels that change flags every time the wind blows , LSNN is proof that you don't change flags you were born for! We have seen the birth of realities that die after a few months at most after two years. Those who continue in the nurturing reality of which there is no history, in some way contribute in taking more and more freedom of expression from people who, like You , have decided and want to live in a more ethical world, in which existing is not a right to be conquered, L or it is because you already exist and were born with these rights! The ability to distinguish and decide intelligently is a fact, which allows us to continue . An important fact is the time that «LSNN takes» and it is remarkable! Countless hours in source research and control, development, security, public relations, is the foundation of our basic and day-to-day tasks. We do not schedule releases and publications, everything happens spontaneously and at all hours of the day or night, in the instant in which the single author or whoever writes or curates the contents makes them public. LSNN has made this popular project pure love, in the direction of the right of expression and always on the side of human rights. Thanks, contribute now click here this is the wallet to contribute
---