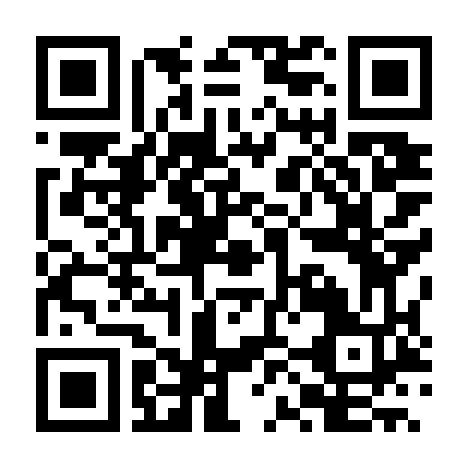 TV rights in football: will fans pay the price?
Football Clubs in Europe should show solidarity with each other when it comes to selling TV rights - that's the message contained in a report to be debated by MEPs on Wednesday. By "joint selling" their TV rights a league or championship can protect itself and its fans says the report. However, it calls for a "public debate" on how football is watched as "the broadcasting of sports... is increasing taking place on pay channels thus becoming inaccessible to a number of consumers".
word 611 read time 3 minutes, 3 Seconds
EU / Calcio, on Ladysilvia; The report has been prepared by Belgian People's Party MEP Ivo Belet and the debate on Wednesday is likely to touch upon how fans watch football matches in the future. The number of football channels is increasing - some clubs like Manchester United have their own channel - but is this good for fans? Recent developments suggest that the days of football on TV for free may be ending. This is reflected in the amount that TV bidders will pay for the right to screen a first rank tournament - for example the TV rights for the European "Champions League" for 2006-2009 went for "647 million. With that kind of investment those who pay for them expect a return on their investment via pay-to-watch TV.

Individual vs Joint selling of TV rights

At present there are two ways of selling TV rights for football in the EU. The first is "individual selling" where single clubs conclude deals with TV broadcasters. Spanish Team Real Madrid have a "1.1 billion deal with "Mediapro" to televise their matches until the end of the 2013 season. Naturally, this guarantees Real a cash flow that other teams in the Spanish League can only dream about. In turn this allows them to buy the world's best players and so continue their domination of the domestic league. Ivo Belet believes that such individual selling of TV rights "threatens completely to destroy the competitive balance" in football.

The second way of selling football rights is "joint selling" where Clubs in an Association gather together to sign one large single contract with a single broadcaster in one country. In January this year England's "Premier League" did just that with 81 broadcasters in 208 countries. That will net them "950 million from foreign revenue and "420 million from domestic sources.

Although this has been criticised by some as a "monopoly practices" this is an approach the Belet report favours. Moreover, in a recent case the European Commission ruled that this practice is not contrary to the EU's Competition law. Last year an "Independent European Sport Review" concluded that "central marketing (collective selling) of rights by the football authorities at European level is essential to ensure that solidarity nurtures the different levels of the pyramid, not least the grassroots".

TV online and on the phone

The rapid advance of technology has led to the internet and mobile phones being used to watch football. During the last World Cup in Germany 2.5 million people in the UK followed the matches on the internet. This is particularly so if games are shown during the day and people are at work with access to a computer. However, controlling access can be a problem: UEFA - the governing body of European football is currently locked in a dispute with web TV stations in China and India over copyright issues. For mobile phones, a recent study indicated that mobile television could have 100 million subscribers in Europe by 2010. Clearly, the way football is watched will continue to evolve. Watch this live online here on the Parliament's website on Wednesday.

LA REDAZIONE
Ladysilvia it National Network

http://www.europarl.europa.eu
---
LSNN is an independent editor which relies on reader support. We disclose the reality of the facts, after careful observations of the contents rigorously taken from direct sources, we work in the direction of freedom of expression and for human rights , in an oppressed society that struggles more and more in differentiating. Collecting contributions allows us to continue giving reliable information that takes many hours of work. LSNN is in continuous development and offers its own platform, to give space to authors, who fully exploit its potential. Your help is also needed now more than ever!
In a world, where disinformation is the main strategy, adopted to be able to act sometimes to the detriment of human rights by increasingly reducing freedom of expression , You can make a difference by helping us to keep disclosure alive. This project was born in June 1999 and has become a real mission, which we carry out with dedication and always independently "this is a fact: we have never made use of funds or contributions of any kind, we have always self-financed every single operation and dissemination project ". Give your hard-earned cash to sites or channels that change flags every time the wind blows , LSNN is proof that you don't change flags you were born for! We have seen the birth of realities that die after a few months at most after two years. Those who continue in the nurturing reality of which there is no history, in some way contribute in taking more and more freedom of expression from people who, like You , have decided and want to live in a more ethical world, in which existing is not a right to be conquered, L or it is because you already exist and were born with these rights! The ability to distinguish and decide intelligently is a fact, which allows us to continue . An important fact is the time that «LSNN takes» and it is remarkable! Countless hours in source research and control, development, security, public relations, is the foundation of our basic and day-to-day tasks. We do not schedule releases and publications, everything happens spontaneously and at all hours of the day or night, in the instant in which the single author or whoever writes or curates the contents makes them public. LSNN has made this popular project pure love, in the direction of the right of expression and always on the side of human rights. Thanks, contribute now click here this is the wallet to contribute
---