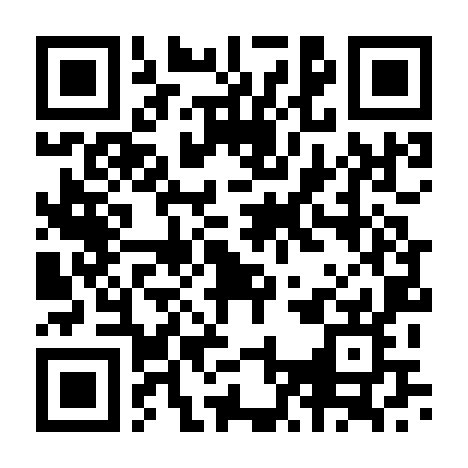 Europe's Web Startups are back " Last.fm, Netlog and Pageflakes
Media in Transition Conference 2007
word 1.0K read time 5 minutes, 14 Seconds
On September 12th- 13th the international "Media in Transition Conference 2007" opens its doors. The focus of the conference is the structural transition in the media industry. Innovative media companies, researchers and strategists from UK, USA and Europe are discussing the present and future of Internet media at the Goethe Forum in Munich.

The invited speakers are among others - Martin Stiksel (Last.fm), Lorenz Bogaert (Netlog), Jeremy Geelan (Social Computing Magazine), Christoph Janz (Pageflakes), John Buckman (Creative Commons), Adrian Holovaty (Django), Simon Willison (Django, ex-Yahoo!), Matthew Gertner (AllPeers), Les Ottolenghi (Intent Media), Annet Aris (INSEAD, McKinsey), Alexander Wolf (CEO/ Legal Adviser GEMA)

Jeremy Geelan, Founder and Publisher of Social Computing Magazine, writes about the Media in Transition Conference 07: "Since the big growth potential in media business lies in the area of user generated content, it is refreshing to see a conference taking shape in Europe that offers attendees insight into the techniques of the so-called Social Web, or "Live Web" " Web 2.0, Social Networks, Blogs, Video/Audio, Digital Rights, Rich Media, P2P, Mobile Web". See - www.socialcomputingmagazine.com

The Media in Transition Conference features three of the four big European Internet success stories: Last.fm, Netlog and Pageflakes (while Joost still remains in beta). All but Pageflakes, which is financed by Benchmark Capital, are financed by Index Ventures, Europe's London based prominent Internet Venture Capitalist. Martin Stiksel's Last.fm social networking site has recently been sold to CBS in May 2007 for 280 Million USD, while leaving the founders in charge. Last.fm is considered Europe's top Internet success with over 20 million users and a steep growth rate of 20% every month, especially after Facebook and MySpace integration became available this year. Last.fm's system builds a detailed profile of each user's musical taste, showing their favorite artists and songs on a customizable profile web page and uses the statistics it gathers from users to recommend music and find other music fans with similar interests. Due to the massive amount of data, Last.fm's automatic music discovery algorithms are far superior to any editorial rating technique, claims Mr. Stiksel.

Netlog, an European Facebook copy, is Europe's other big web success and has more than 20 million members, 2 billion monthly page views and 25 million unique monthly visitors, dominating the European mainland in this category. Netlog is currently available in eight languages " English, French, Spanish, German, Portuguese, Dutch, Italian and Romanian " with all other European languages to be added in the near future, remarks Netlog's CEO Lorenz Bogaert. Similar to Facebook, it allows users to construct a profile page and list preferences, friends and classmates and ultimately mirror their social lives and relationships, making it easier to keep in touch with people. Netlog recently received another successful Venture Capital financing round with Index Ventures, London, and is confident resisting the ongoing European market entry of the U.S. giants MySpace and Facebook. Will it be able to withstand the massive financial power of the two 800 pound gorillas? Netlog received a Red Herring 100 Europe in 2007, an award given to the top 100 private technology companies based in the EMEA (Europe, Middle East and Africa) region each year.

Pageflakes was founded in Germany in 2006, funded by Benchmark Capital and operates out of San Francisco, California. The Pageflakes founder team includes Christoph Janz and one of the original Alando and Jamba founders from Germany. Pageflakes is revolutionizing how we use the Internet, making it easy to customize the Internet using "flakes" - small, movable versions of Web favorites, which can be arranged on a personal homepage, functioning as an effective information dashboard just like the executive dashboard of a CEO. Flakes are available for thousands of uses and interests, including news, sports, e-mail, local events, search, photos, music, videos - even interactive tools such as calendars and to-do lists. Hari Gottipati of O'Reilly and Barbara Krasnoff of Information Week picked Pageflakes as the Ajax king in the "webtop" category - ahead of Google and Microsoft. Pageflakes is considered to be the market leader, next to Netvibes, in the personalized homepage market.

The Media in Transition Conference has invited speakers from diverse backgrounds, providing insight on how the social media revolution is currently being built. Martin Stiksel, founder of the social media platform "Last.fm", will be speaking about the power of recommendations and data mining with user preferences. Lorenz Bogaert, Netlog's founder and CEO, will be speaking about social networking sites from a European perspective. Jeremy Geelan, founder and publisher of the Social Computing Magazine, will be presenting on the importance of the Web 2.0 and Social Media trends for business and society. Christoph Janz, founder and Chief Product Officer of Pageflakes, an Internet aggregation service or so-called "webtop", will be speaking about aggregating user information. John Buckman, Creative Commons, will be speaking about digital rights in the era of user-generated content.

Adrian Holovaty, creator of the Django Web Application Framework, will be speaking about his newest local news startup Everyblock and how local news is going to transform the world. Simon Willison, ex-Yahoo! Developer Network and Django Framework founder, will be speaking how OpenID, a new digital identity technology, is changing the game, enabling single sign-on for all Internet services. Matthew Gertner will present his newest creation - "AllPeers", a P2P application built on the Mozilla browser platform, enabling social media sharing in trusted user networks. Les Ottolenghi, current adviser to the Bush White House administration on P2P, will be providing insight on how to capitalize on P2P traffic.

The Media in Transition Conference 2007 offers a comprehensive overview of the current state-of-the-art social media innovations, communication and business models, as well as distribution methods used on the Internet today. Under the slogan "from experts for experts", the conference has a very compact format and further introduces extensive networking possibilities for contacting and partnering. Munich, as Germany's media, technology and financial center, offers all the amenities of a global business meeting place and is experienced at providing for international guests.

Find out more about "Media in Transition 2007" at www.mediaintransition.com

The conference cost for both days is 890, - Euro. Daily tickets are sold for under 490, - Euro.
Early bird registration (15% discount) is available until July 15th, 2007.

---
LSNN is an independent publisher that relies on reader support. We disclose the reality of the facts, after careful observations of the contents rigorously taken from direct sources. LSNN is the longest-lived portal in the world, thanks to the commitment we dedicate to the promotion of authors and the value given to important topics such as ideas, human rights, art, creativity, the environment, entertainment, Welfare, Minori, on the side of freedom of expression in the world «make us a team» and we want you to know that you are precious!
Dissemination* is the key to our success, and we've been doing it well since 1999. Transparent communication and targeted action have been the pillars of our success. Effective communication, action aimed at exclusive promotion, has made artists, ideas and important projects take off. Our commitment to maintain LSNN is enormous and your contribution is crucial, to continue growing together as a true team. Exclusive and valuable contents are our daily bread. Let us know you are with us! This is the wallet to contribute.
*Dissemination is the process of making scientific and technical information accessible to a non-specialist public. This can come through various forms, such as books, articles, lectures, television programs and science shows.
---