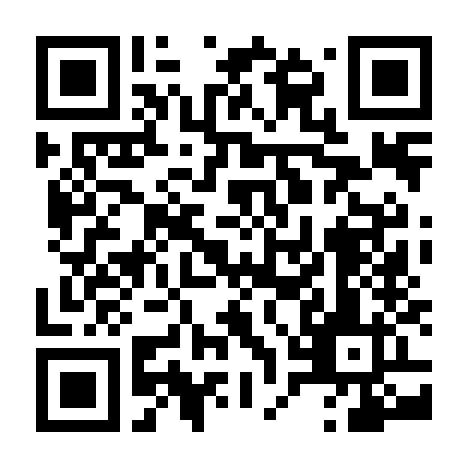 Sneak Previec Mac OS X v10.3 Panther
Mac OS X Panther is set to roar onto the scene later this year, and it's something you won't want to miss. No matter how you use your Mac, Panther makes better, sporting improvements from head to paws. Learn more about the future today in this Sneak Preview, and stay tuned for more news of the future.
word 928 read time 4 minutes, 38 Seconds
As a super-modern operating system, Mac OS X already combines the power and stability of Unix with the simplicity and elegance of the Macintosh. Its gorgeous user interface, Aqua, brings your desktop to life with expressive icons, vibrant colour and fluid motion. Cutting-edge graphics technologies offer capabilities beyond anything ever seen in a desktop operating system. At the foundation of Mac OS X lies an industrial-strength, Unix-based core operating system, called Darwin, that delivers unprecedented stability and performance. And only with Mac OS X can you run Microsoft Office, QuarkXPress and Adobe Photoshop, browse a Windows network and use Unix commands "€ all at the same time.

A new point of view
Panther will revitalise your Macintosh, starting with a vastly improved view of your system. Panther's all new Finder uses the familiar iTunes interface, making it much easier to navigate your files, whether on your local hard drive, network, iDisk or removable media. You can also navigate to any network file server, whether Windows-, Mac- or Unix-based, from any Finder window. And use that same interface to open and save files. Noticing important items will become easier when you colour them with labels. Just for fit and finish, there's an eject button next to removable media. It simply doesn't get any easier. On any platform.

Très cool
Exposè offers three jaw-dropping new ways to work: instantly see all open windows, instantly see all open windows within a single application and instantly see all things on the desktop. That last one's especially handy when you want to find a file on your desktop to put in a Mail message. With a quick flick of the mouse or a press of a key, Exposè zippily animates window scaling, while preserving the contents, including transparency. Oh, and one more thing. Exposè refreshes windows while they're moving or small, so you can keep an eye on long tasks.

No long distance charges
Panther brings significant improvements to familiar applications. iChat AV lets you talk with other iChat users over a 56K modem Internet connection without additional long-distance charges. Add a broadband connection and iSight or a DV camera to see them full-screen while you talk. And you can try out the preview today on a system running Mac OS X v10.2.5 or later.

Shares well with others
Panther makes it more convenient for you to add other user accounts to your Mac. You'll be able to quickly switch between active users without closing documents or quitting applications. That means you can keep everybody's preferences distinct without wasting time.

Express mail
Tuned for speed, Mail flies through downloading and searching your messages. Threaded messages group notes together in context, so you can file or delete them quickly. A new popup lets you see at a glance if someone's in your Address Book, and conveniently add them if not. Not only is Mail faster than it has ever been before, but it now uses Safari's HTML rendering engine. That makes HTML email load more quickly and display more accurately. And for the spam you don't want, Mail offers more options for junk mail blocking.
- 
Panther Features
Finder
The Finder puts you at the centre of your Mac with iTunes-like navigation.

Exposè
Slick new Exposè quickly tiles open windows and reveals files on your desktop.

iChat AV
iChat AV offers video chat and audio calls with no extra long distance charges.

Fast User Switching
Quickly log another user into your Mac without quitting applications.

Mail
Speedy Mail adds time-saving features to make contacting people easier.

FileVault
Secure your home folder with encryption a spy would love, AES-128.

Preview
Scroll through and search huge PDFs faster at lightning-fast speed.

Font Book
Find, organise and manage all the fonts on your Mac in the new Font Book.

Built-in Faxing
Fax anyone in your Address Book from any application that prints.

iDisk
Work on remote files from a copy of your iDisk that's always on your desktop.

Xcode
All-new developer tools, Xcode, speed development of Mac OS X applications.

High-end Video Codec
Pixlet is the first studio grade codec for filmmakers. Pixlet provides 20-25:1 compression, allowing a 75MB/sec series of frames to be delivered in a 3MB/sec movie, similar to DV data rates. Or a series of frames that are over 6GB in size can be contained within a 250MB movie. Pixlet lets high end digital film frames be played back in real-time with any Mac running Panther, without investing in costly, proprietary playback hardware.

System-wide Enhancements
Panther also improves many of the technologies underlying Mac OS X including graphics, Windows network compatibility and the Unix-based core.

Pro Formatting
For instance, when you save a document as PDF, you can choose to compress images, for smaller files when emailing.

Works Well with Windows
Panther connects to more corporate networks in Internet Connect, including those using RSA's SecureID, so you may not need a separate VPN client.

Unix-lover Heaven
Panther will include a final X11 client for Unix-based applications, improved NFS/UFS, FreeBSD 5 innovations as well as support for popular Linux APIs, IPv6 and other important acronyms.

---
LSNN is an independent publisher that relies on reader support. We disclose the reality of the facts, after careful observations of the contents rigorously taken from direct sources. LSNN is the longest-lived portal in the world, thanks to the commitment we dedicate to the promotion of authors and the value given to important topics such as ideas, human rights, art, creativity, the environment, entertainment, Welfare, Minori, on the side of freedom of expression in the world «make us a team» and we want you to know that you are precious!
Dissemination* is the key to our success, and we've been doing it well since 1999. Transparent communication and targeted action have been the pillars of our success. Effective communication, action aimed at exclusive promotion, has made artists, ideas and important projects take off. Our commitment to maintain LSNN is enormous and your contribution is crucial, to continue growing together as a true team. Exclusive and valuable contents are our daily bread. Let us know you are with us! This is the wallet to contribute.
*Dissemination is the process of making scientific and technical information accessible to a non-specialist public. This can come through various forms, such as books, articles, lectures, television programs and science shows.
---