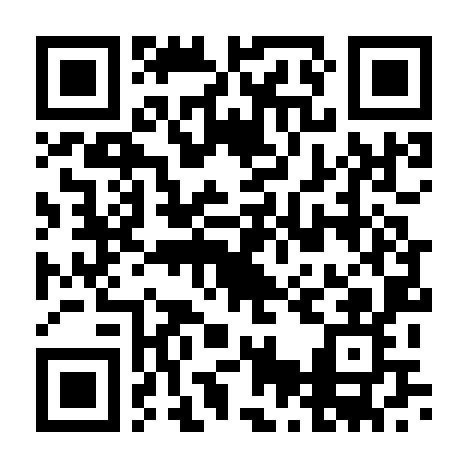 King Gyanendra says End Of Monarchy in the Republic of Nepal is a Hypothetical Question
word 858 read time 4 minutes, 17 Seconds
Talking to Suman Giri of Avenues TV, a Kathmandu-based private network, for the first time since is ouster three years ago, in Janakpur where he went to worship Janaki, ex-king Gyanendra has strongly hinted that the monarchy could be revived in the federal democratic republic of Nepal. Here?s transcript of the interview:

Welcome. How do you feel about the turning point through which the country and people are passing through?

Whatever the people have aspired for is our desire. That is my desire too. Today the common man is feeling insecure, I feel. That is why I pray for peace in the country. I wish Nepali brothers and sisters and people get what they expect. There should be a space for all as soon as possible. The garland on with our forefathers had bonded this country together should not be torn apart.

In what situation the country is now?

I think it is better for you to ask the public and seek their response than me telling that.

Are you active in reviving monarchy?

This is a hypothetical talk. But what people think is supreme regarding monarchy or any other subject of national importance. The people are Gods. All should respect whatever they decide.

It?s been said that you do the politics of power.

No. If that was the case, I would have done that long time ago. I have no intention of doing such thing. That is why we left [the crown]. I feel the people have understood the value and faith behind that [decision].

How are you spending your days?

I have realized that it?s good to live in jungle [re: the Nagarguna palace]. You get peace and time to think. I am worried about the country, the national unity. I am also concerned about general people?s well being and good life.

The people?s love to the institution of monarchy decreased after the complex incident [royal massacre] inside the Narayanhitti
and the [royal] coup [of Feb 2005].

There are two things. One, people also teach you lesson. Those who are called leaders, they have to learn too. May be the people also gave us some message? May be people wanted to see the kings not active? I have learned that lesson. But people should not forget that the king should be taken as a guardian too. Whatever is needed to be done for the country must be done. The situation demands providing security to the public. Reflecting upon that time, [I feel] the situation was different. Today the situation is different. The time has already passed. What we all need is a prosperous and successful country. We all should get united to head toward that direction.

Once king was considered to be God. How is your life as a commoner?

First of all this illusion should be removed that the king hasn?t sought power. The king hasn?t claimed that he is a God. I feel that [impression] is the result of the people?s love and trust. There was never any difficulty for me to go to the people. Not yesterday, not today. I can?t respond to the love that the general people showed to me when I visited Janaki on the day of Ram Navawami in the town Janaki. I must thank the people. What can I say more?

The mystery of the royal palace massacre hasn?t been solved yet. Do you want to say anything on that?

I was not in Kathmandu when that happened. All of my family members who are living now were injured in the accident. Whatever they have said have been come out along with other truths through
commissions. These are the reasons that have put the institution of monarchy in difficult situation. I also want to tell about the Feb 1 [royal coup] action. Looking back, it?s a thing to be thought well if that was right or wrong. Let people decide that.

What went wrong for the institution of monarchy that it is finished?

First, I do not think that the institution of monarchy has come to an end. I feel this is a hypothetical question. If we turn the pages of history, such ups and downs and exits and entries are common. Let the people decide what they want, shouldering their grave responsibility.

How do you find the current system of governance [republic]?

If the people say this is what they need we should also say that it is right. We should say nothing if the people think this is the correct path. But if they are not satisfied with something then that should be discussed with those who are ruling now and they [rulers] should recognize that view and work in the interest of people.

What?s your aim?

Live in Nepal and serve Nepalis. That?s my aim before and that?s my aim now and for future. 24/03/2010

Suman Giri interviews ex-king Gyanendra (l). Pic via hamroblog. Nagarik newspaper has Nepali version of the interview. Also, read Republicas coverage of the interview.
Source by La_Circolare_Spigolosa
---
LSNN is an independent editor which relies on reader support. We disclose the reality of the facts, after careful observations of the contents rigorously taken from direct sources, we work in the direction of freedom of expression and for human rights , in an oppressed society that struggles more and more in differentiating. Collecting contributions allows us to continue giving reliable information that takes many hours of work. LSNN is in continuous development and offers its own platform, to give space to authors, who fully exploit its potential. Your help is also needed now more than ever!
In a world, where disinformation is the main strategy, adopted to be able to act sometimes to the detriment of human rights by increasingly reducing freedom of expression , You can make a difference by helping us to keep disclosure alive. This project was born in June 1999 and has become a real mission, which we carry out with dedication and always independently "this is a fact: we have never made use of funds or contributions of any kind, we have always self-financed every single operation and dissemination project ". Give your hard-earned cash to sites or channels that change flags every time the wind blows , LSNN is proof that you don't change flags you were born for! We have seen the birth of realities that die after a few months at most after two years. Those who continue in the nurturing reality of which there is no history, in some way contribute in taking more and more freedom of expression from people who, like You , have decided and want to live in a more ethical world, in which existing is not a right to be conquered, L or it is because you already exist and were born with these rights! The ability to distinguish and decide intelligently is a fact, which allows us to continue . An important fact is the time that «LSNN takes» and it is remarkable! Countless hours in source research and control, development, security, public relations, is the foundation of our basic and day-to-day tasks. We do not schedule releases and publications, everything happens spontaneously and at all hours of the day or night, in the instant in which the single author or whoever writes or curates the contents makes them public. LSNN has made this popular project pure love, in the direction of the right of expression and always on the side of human rights. Thanks, contribute now click here this is the wallet to contribute
---