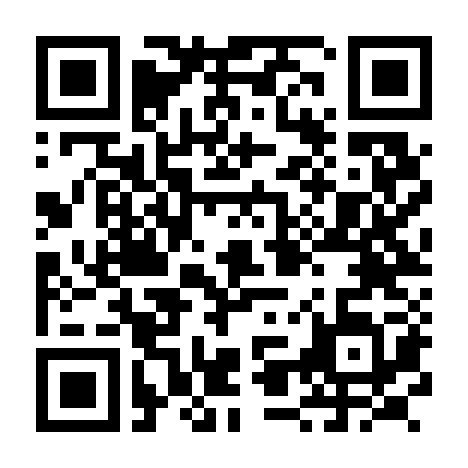 U.N. wants Israeli pullout 'without delay'
The U.N. Security Council unanimously called for an Israeli withdrawal from Palestinian-controlled cities in the West Bank "without delay" Thursday as the White House said it would send Secretary of State Colin Powell to the region in a bid to end the conflict.
word 868 read time 4 minutes, 20 Seconds
The Security Council resolution follows an earlier call on Israel to end its incursion into six West Bank cities, including Hebron, Bethlehem and Ramallah -- where Israeli tanks and troops have besieged Palestinian leader Yasser Arafat since March 29.

Israel says its troops are trying to uproot "terrorist infrastructure" in the Palestinian territories after a series of suicide bombings over the past week.

U.N. Secretary-General Kofi Annan told the council before the vote that Israel's recent actions "do not bode well for stabilizing the situation and renewing political talks." He criticized Arafat for failing to take action against terrorism but warned Israel that "self-defense is not a blank check."

"It would be a miscalculation of monumental proportions to believe that removing Chairman Arafat from the political scene and dismantling the Palestinian Authority would create conditions where Israel can achieve security for itself," he said.

As for the Palestinians, Annan said, "The Palestinian Authority seems to believe that failing to act against terrorism, and inducing turmoil, chaos and instability, will cause the government and people of Israel to buckle. They will not."

The U.N. resolution also endorsed Powell's mission to the Mideast.

In Washington, meanwhile, President Bush changed diplomatic course Thursday to announce he was sending Powell to the Middle East next week. Bush also urged an Israeli withdrawal, but said Arafat had "betrayed the hopes" of his people and not consistently opposed terrorist activity. (Bush transcript)

Hours later, Arafat announced he and the Palestinian leadership were "committed to the statement of President Bush without conditions."

The statement was read by phone on CNN by chief Palestinian negotiator Saeb Erakat. It did not denounce terrorism, a call the United States has demanded Arafat to make, nor did it reference the negotiation of a cease-fire, a key element for implementation of the Tenet plan.

"We should not be blamed for facing the Israeli aggression on our people, our towns and our refugee camps and defending our people," Arafat said.

Ra'anan Gissin, a senior adviser to Israeli Prime Minister Ariel Sharon, rejected Arafat's comments as just another charade.

"You know how many times he has said that, and what did we get in return? Wave after wave of terrorist activity," Gissin told CNN. "We are sick and tired of words. He initiated this campaign 18 months ago. Why not turn to his own people and tell them to stop committing suicide, to stop sending those suicide bombers which he incites?"

The Israeli army Thursday released documents that it said link Arafat to the assassinated head of the Tanzim militia in Tulkarem and other top Palestinian militants. (Full story)

On another diplomatic front, U.S. special envoy Anthony Zinni met Thursday with Sharon and will meet Friday with Arafat, who has been bottled up at his compound in Ramallah, West Bank by Israeli forces since last week. (More on diplomatic efforts)

Meanwhile, Israeli soldiers and tanks continued to take over West Bank towns while facing Palestinian resistance. (Full story)

A tank shell destroyed a house in Hebron that belonged to Al Aqsa Martyrs Brigades member Hazim Kafisheh. That group has claimed responsibility for some of the recent terror attacks.

The Israeli military operations in the West Bank began during a wave of Palestinian suicide bombings, the first of which occurred last week at a hotel in Netanya on the first day of Passover.

Jericho is the last major West Bank town still under Palestinian control after Israeli forces have entered the towns of Nablus, Jenin, Tulkarem, Qalqilya, Ramallah, and Bethlehem -- as well as a number of Palestinian-controlled villages. (Map of Israeli military movements)

In Bethlehem, Mayor Hanna Nasser said Thursday that Vatican representatives were working to bring an end to a three-day-old standoff at the Church of the Nativity, where Palestinian gunmen are holed up with civilians inside. Nasser said he had spoken with a top Vatican official from Jerusalem who is trying to negotiate a surrender.

Israeli troops and tanks have surrounded the church -- a monument to the birthplace of Jesus -- since Monday, saying armed terrorists were inside and holding hostages. City officials and church officials have said no one is being held hostage.

In Nablus, the largest city in the West Bank, Israeli troops have control of most areas but have not been able to enter three refugee camps -- Balata, Askar, and Ein -- or the old city area, security sources said.

There are gun battles throughout the city, and 150 people have been arrested. Five Palestinians were killed in the violence Friday, according to the Palestine Red Crescent. Security sources say Israelis have occupied apartment buildings and ousted residents to set up sniper locations.

The IDF said that its forces in Nablus were the targets of "a large number of explosive devices" after troops entered the city Wednesday night. It said "a series of firefights" were taking place between soldiers and "terrorist elements."

---
LSNN is an independent publisher that relies on reader support. We disclose the reality of the facts, after careful observations of the contents rigorously taken from direct sources. LSNN is the longest-lived portal in the world, thanks to the commitment we dedicate to the promotion of authors and the value given to important topics such as ideas, human rights, art, creativity, the environment, entertainment, Welfare, Minori, on the side of freedom of expression in the world «make us a team» and we want you to know that you are precious!
Dissemination* is the key to our success, and we've been doing it well since 1999. Transparent communication and targeted action have been the pillars of our success. Effective communication, action aimed at exclusive promotion, has made artists, ideas and important projects take off. Our commitment to maintain LSNN is enormous and your contribution is crucial, to continue growing together as a true team. Exclusive and valuable contents are our daily bread. Let us know you are with us! This is the wallet to contribute.
*Dissemination is the process of making scientific and technical information accessible to a non-specialist public. This can come through various forms, such as books, articles, lectures, television programs and science shows.
---