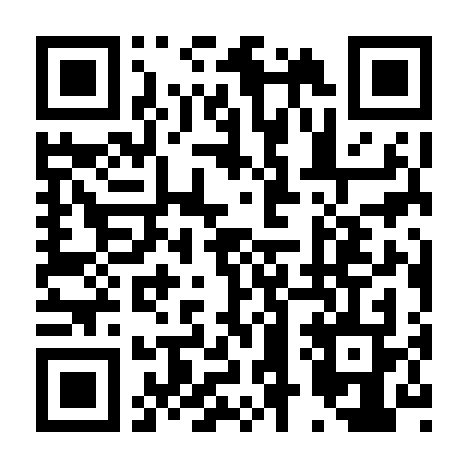 DeSantis announces Florida entering Phase 3 reopening
Gov. Ron DeSantis lifted all restrictions on restaurants and other businesses in Florida on Friday in a move to reopen the state's economy despite the spread of the coronavirus.
word 687 read time 3 minutes, 26 Seconds
DeSantis' announcement would allow restaurants and hotels across the state to immediately reopen at full capacity, effective immediately - and would bar cities and counties from ordering restaurants to close, unless they can justify a closure for economic or health reasons.
He further explained that his Executive Order, coming out later today, will prohibit local municipalities from restricting the re-opening of businesses. They must be allowed to operate at least at 50% capacity, regardless of local rule.
"Florida's hospitality industry has been decimated by COVID-19," said Carol Dover, President and CEO of the Florida Restaurant and Lodging Association (FRLA). "This has been a crisis like we have never seen before."
The Republican governor's move is sure to stoke debate in a politically crucial state, where the pandemic has become intertwined with the upcoming presidential election. DeSantis is a major ally of President Donald Trump.
DeSantis took the action even as he acknowledged that the pandemic was far from over.
Florida has long been a COVID-19 hotspot, with nearly 700,000 people infected by the virus since the pandemic began in March. Nearly 14,000 Floridians have died.
Since the state's number of cases peaked in July, the number of new infections have steadily declined.
LINK: Florida's "Safe. Smart. Step-by-Step" recovery plan https://www.lsnn.n...egati/EO-20-244.pdf
The outbreak prompted the governor to close bars and nightclubs, and restricted restaurants to take-out dining for months. Amusement parks ground to a halt.
The closures battered the economy, leaving hundreds of thousands of Floridians unemployed.
DeSantis has slowly reopened the state for business since then, allowing restaurants and bars to reopen at half capacity, even as the pandemic continues to spread.
DOCUMENT: Executive Order 20-244
Florida added 2,847 confirmed coronavirus cases on Friday, pushing the statewide total since March 1 to 695,887. The state also announced 120 new virus deaths, pushing its total to 14,038. Hospitalizations declined by 34 to 2,137 people.
"We are saying in the state of Florida everybody has an opportunity and the right to work," said Governor Ron DeSantis. "Every business has the right operate."
Executive Order 20-244 does the following:
Removes state-level restrictions on businesses, such as restaurants.
Provides that no COVID-19 emergency ordinance may prevent an individual from working or operating a business, giving Floridians and business owners needed certainty and the ability to provide for themselves and their families.
Provides that restaurants may not be limited by a COVID-19 emergency order by any local government to less than 50% of their indoor capacity. If a restaurant is limited to less than 100% of its indoor capacity, such COVID-19 emergency order must satisfy the following:

Quantify the economic impact of each limitation or requirements on those restaurants; and
Explain why each limitation or requirement is necessary for public health.

Suspends all outstanding fines and penalties, and the collection of such moving forward, applied against individuals related to COVID-19.
Video: Trump and Biden meet for first presidential https://livestream...64/videos/211372111
INFO COVID #ogletree - 09/29/2020 11:00 a.m. EST

State (alpha by state): Florida
Links to relevant orders/updates -
Executive Order 20- 244 (Phase 3 Right to Work) (No COVID-19 ordinance may prevent any individual from working or from
https://www.flgov.com/wp-content/uploads/orders/2020/EO_20-244.pdf

State COVID website
https://floridahea lthcovid19.gov

Planned End Date of Current Order (if any)
Until rescinded

Gathering Size Limitation
None

Closed Industries
Bars for on-site sale of alcohol (Venues that derive more than 50% of their gross

Requirements for all Businesses
Implement and update a coronavirus plan that is specific to the workplace, identifies all areas and job tasks with potential COVID-19 exposure, and includes control measures to eliminate or reduce such exposure.

Any Work from Home Requirements/ Recommendations
Encourage telework where feasible.

Industry Specific Guidance/ Requirements
Effective September 25, 2020, any local or county ordinance may issue an Emergency Order limiting restaurant to a capacity less than 50%. If such an order is less than 100% it

Protections for Vulnerable Populations
Avoid close contact with anyone that is sick/showing symptoms.

State Mandated County/Region Variances
empty feild

Known Local Opening/Closing Orders
none
---
LSNN is an independent editor which relies on reader support. We disclose the reality of the facts, after careful observations of the contents rigorously taken from direct sources, we work in the direction of freedom of expression and for human rights , in an oppressed society that struggles more and more in differentiating. Collecting contributions allows us to continue giving reliable information that takes many hours of work. LSNN is in continuous development and offers its own platform, to give space to authors, who fully exploit its potential. Your help is also needed now more than ever!
In a world, where disinformation is the main strategy, adopted to be able to act sometimes to the detriment of human rights by increasingly reducing freedom of expression , You can make a difference by helping us to keep disclosure alive. This project was born in June 1999 and has become a real mission, which we carry out with dedication and always independently "this is a fact: we have never made use of funds or contributions of any kind, we have always self-financed every single operation and dissemination project ". Give your hard-earned cash to sites or channels that change flags every time the wind blows , LSNN is proof that you don't change flags you were born for! We have seen the birth of realities that die after a few months at most after two years. Those who continue in the nurturing reality of which there is no history, in some way contribute in taking more and more freedom of expression from people who, like You , have decided and want to live in a more ethical world, in which existing is not a right to be conquered, L or it is because you already exist and were born with these rights! The ability to distinguish and decide intelligently is a fact, which allows us to continue . An important fact is the time that «LSNN takes» and it is remarkable! Countless hours in source research and control, development, security, public relations, is the foundation of our basic and day-to-day tasks. We do not schedule releases and publications, everything happens spontaneously and at all hours of the day or night, in the instant in which the single author or whoever writes or curates the contents makes them public. LSNN has made this popular project pure love, in the direction of the right of expression and always on the side of human rights. Thanks, contribute now click here this is the wallet to contribute
---