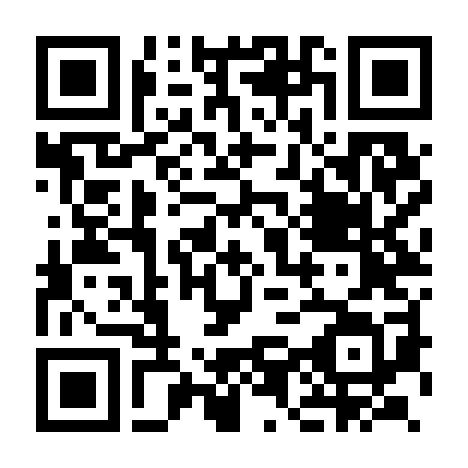 Facebook Italy stinks of republic
word 561 read time 2 minutes, 48 Seconds
For the umpteenth time Facebook places restrictions on some of the monarchical pages that I manage directly, consequently it is necessary to clarify some concepts and give clarification on some facts. The reason for Facebook's fury against some monarchists in Italy is obvious, we want the restoration of a Monarchy; in the present specific case it is that presumably that they are aware, through espionage, of a very legal activity in preparation with the Partito della Alternativa Monarchica (Party for the Monarchist Alternative), an absolutely legal party and which, it should be clarified, does not receive any State funding. This further restriction (we have been blocked many times) in which the possibility of posting on specific pages without giving reasons is denied, demonstrates not only a continued violation of the political rights of the individual and of legal political organizations, of privacy, a political persecution and political discrimination but also the mediocrity and State servility of those who manage Facebook, that is the Italian State Police that has this spying power, and obviously of political interference, following the agreement of the then Minister of the Interior Roberto Maroni (whose thickness we also remember for the Biondi decree on the abolition of pre-trial detention, which let the corrupt politicians of the Tangentopoli huge scandal out of prison), and the agreement between the Postal Police and Facebook against cyber criminals; And this is when in a democratic State the police forces cannot support political activity! In addition, these culturally deficient clearly do not get that supporting Monarchy as an institution is not a crime and that if they treat us as if we were criminals, they themselves become a criminal side, precisely for the violation of the rights listed above. A State that adopts illegal measures of this kind is a criminal State, even when it comes to relatively small things like Facebook pages. This attitude of abuse is confirmed by the arbitrary arrests of monarchists, as occurred for example in 2006 (50 years of Italian Republic) in conjunction with the arrest of Vittorio Emanuele IV of Savoy. Here I clarify that when someone fights for the affirmation of the institutional legality of a Country, it's for the dignity of all its citizens and, in the case of Italy, this includes the republicans and all the forces opposed to the Monarchy that still is , regardless of opinions, that is, as an immutable fact, the legal institution in Italy, while the Republic remains a "de facto" institution, never legally proclaimed and, apart from colossal fraud with over 2 and a half million invented votes and referendum law not applied, this was imposed with the coup of 12/06/1946 and not with the referendum of 02/06/1946 as many ignorant still believe today. The legality of the institution and the history of events concerning goes beyond the will or opinion of individuals and consequently when the current Italian republican institutions rage against the monarchists, who like myself ask only for legality, place themselves in one a state of inferiority worse than that resulting from their coup d'état origin. It will certainly not be individuals who represent institutions whose republican history of extreme corruption is evident to everyone, who will change history, the facts or the monarchical political activity that is mainly aimed at making justice prevail.
Matteo Cornelius Sullivan
P.d.A.M.'s Chairman
Source by Partito_della_Alternativa_Monarchica
---
LSNN is an independent editor which relies on reader support. We disclose the reality of the facts, after careful observations of the contents rigorously taken from direct sources, we work in the direction of freedom of expression and for human rights , in an oppressed society that struggles more and more in differentiating. Collecting contributions allows us to continue giving reliable information that takes many hours of work. LSNN is in continuous development and offers its own platform, to give space to authors, who fully exploit its potential. Your help is also needed now more than ever!
In a world, where disinformation is the main strategy, adopted to be able to act sometimes to the detriment of human rights by increasingly reducing freedom of expression , You can make a difference by helping us to keep disclosure alive. This project was born in June 1999 and has become a real mission, which we carry out with dedication and always independently "this is a fact: we have never made use of funds or contributions of any kind, we have always self-financed every single operation and dissemination project ". Give your hard-earned cash to sites or channels that change flags every time the wind blows , LSNN is proof that you don't change flags you were born for! We have seen the birth of realities that die after a few months at most after two years. Those who continue in the nurturing reality of which there is no history, in some way contribute in taking more and more freedom of expression from people who, like You , have decided and want to live in a more ethical world, in which existing is not a right to be conquered, L or it is because you already exist and were born with these rights! The ability to distinguish and decide intelligently is a fact, which allows us to continue . An important fact is the time that «LSNN takes» and it is remarkable! Countless hours in source research and control, development, security, public relations, is the foundation of our basic and day-to-day tasks. We do not schedule releases and publications, everything happens spontaneously and at all hours of the day or night, in the instant in which the single author or whoever writes or curates the contents makes them public. LSNN has made this popular project pure love, in the direction of the right of expression and always on the side of human rights. Thanks, contribute now click here this is the wallet to contribute
---