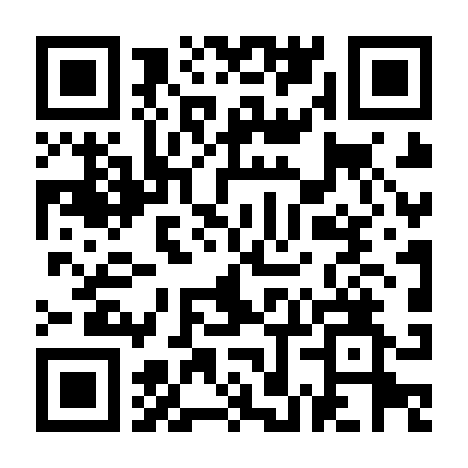 Sahara's edge studied from ground, air and space to improve water management
words 1.0K read in 5 minutes, 13 Seconds
An international team worked on the verge of the Sahara to gather data on the ground and in the air, to be compared with imagery of the same region acquired by ESA satellites. The results will be used in support of an ambitious project to apply satellite remote sensing to improve monitoring and management of vast water aquifers concealed beneath the desert.

High-resolution radar as well as hyperspectral optical imagery was acquired during flights across two test areas in southern Tunisia. Meanwhile ground teams precisely documented ground vegetation and terrain at sampling sites within these test areas, with samples taken to local laboratories for detailed analysis. And ESA's Envisat, ERS-2 and Proba satellites acquired images of these sites around the same time.
The aim was to scale up the findings from the ground, and at the same time to use this 'ground truth' to calibrate satellite imagery with reality on the sandy arid ground " as well as seeing what can be learnt about the water beneath it.

The Sahara has altered through the ages: during the last Ice Age, 10 000 years ago, there was savannah here with rivers, lakes and plentiful rains. That landscape has vanished now, but the rains from that period progressively percolated beneath the ground to be collected in layers of water-bearing rock known as aquifers.

This 'fossil water' is today used in North African nations for irrigating agriculture and to support population growth. It is a valuable resource but also a non-renewable one - distributed across national boundaries - which requires careful management to be employed in a sustainable way. Over-exploitation risks exhaustion of groundwater, plus loss of artesian pressure to put remaining supplies out of reach or induce contamination from nearby saline water deposits.

Working with partners including African water agencies, ESA has commenced a project called Aquifer to develop satellite-derived products and services to support the sustainable management of ground water. Planned products include land-use and land-cover maps, change maps, surface water extent and dynamics, digital terrain models and estimates of water consumption and extraction. These required products were identified by the involved water agencies, in Tunisia specifically the Direction Gènèrale des Ressources en Eau (DGRE) under the Ministère de l'Agriculture.

Aquifer takes place within the framework of the TIGER Initiative, aimed at applying Earth Observation technology to improve availability and management of water resources, with a particular focus on Africa.

From November 7, a week-long campaign in southern Tunisia known as the AquiferEx Airborne, Optical and Radar Campaign was overseen by ESA's dedicated Campaign Unit. AquiferEx involved gathering a baseline dataset to support Aquifer product definition for two test areas of southern Tunisia, the Ben Gardane and Gabès regions. Each about 10 000 hectares in size, these test areas are representative for agricultural crops, natural pastures and irrigation practices.

Both sites are located above the vast North-Western Sahara Aquifer System (better known in French as the Systeme d'Aquiferes du Sahara Septentrional or SASS) and the interconnected Djeffara aquifer on its northern boundary, which stretches across 1 000 000 square kilometres of Algerian, Libyan and Tunisian territory and is one of the working areas of the Aquifer project.

The two sites have significant differences: Ben Gardane to the south suffers from wind erosion and its groundwater is undergoing salinization due to invading sea water. Gabes further north includes several oases and ground water at various levels, but its deep-level fossil water has been exhausted in many places.

A Dornier Do-228 aircraft flown by the German Aerospace Center (DLR) was the platform for two airborne sensors operating simultaneously: the Experimental Synthetic Aperture Radar (E-SAR) built by DLR, which can acquire imagery at differing radar wavelengths and polarisations, and the Airborne Visible Imaging and Infrared Imaging Spectrometer (AVIS), built by the University of Munich, which gathers additional environmental and vegetation information by observing across dozens of spectral bands invisible to the human eye.

"The hyperspectral and radar data of AquiferEx will allow refined land use and land cover mapping," explained Aquifer Project Manager Stefan Saradeth, of Munich-based GAF AG. "From there it is planned to derive improved estimates of water consumption in agriculturally-utilised areas. AquiferEx also provides a baseline dataset for the validation of other Aquifer results, and the hyperspectral and radar data will be used to develop a range of science products, demonstrating future development lines and showing the potential of new sensors."

At the same time as the Dornier was flying out of Tunisia's Djerba International Airport, Tunisian and European participants on the ground gathered information including the size and position of fields, local topography, the soil surface characteristics and vegetation type, distribution and parameters such as leaf area index and wet and dry biomass. Measurements had to be as authoritative as possible, for example close-up three-dimensional photographs were taken of plant rows and soil roughness while sap flow measurements made for olive trees. Samples were analysed in Tunisian laboratories and weather conditions were also documented.

"The conditions for the ground teams were a lot rougher," said Rolf Scheiber of DLR, who manages the AquiferEx project. "The southern test site of Ben Gardane is a pretty remote place and it took the ground team quite some time to reach it. The accessibility within the site was also restricted"¦ even using four wheel drive cars, the northern part of the site could not be reached due to shallow water obstacles. In general, without the cooperation and help of local institutions like the Commissariat Règional au Dèveloppement Agricole (CRDA) in Gabes and Medenine and the Institut des Règions Arides (IRA) in Medenine providing guiding experts and lab facilities the performance of ground measurements would have been very limited."

Tunisian researchers from the Engineering University of Sfax (ENIS) also participated in ground work, joining personnel from DLR, the University of Munich, and the International Institute for Geo-Information Science and Earth Observation (ITC) in the Netherlands.

"AquiferEx is a good example of the fruitful interplay between satellite remote sensing, air-borne campaigns and ground-truthing," added Saradeth. "It demonstrates the complementary nature of each and emphasises their individual importance. AquiferEx and Aquifer stand also for successful cooperation between operational water management entities, research and development institutes and private companies " spanning Africa and Europe."