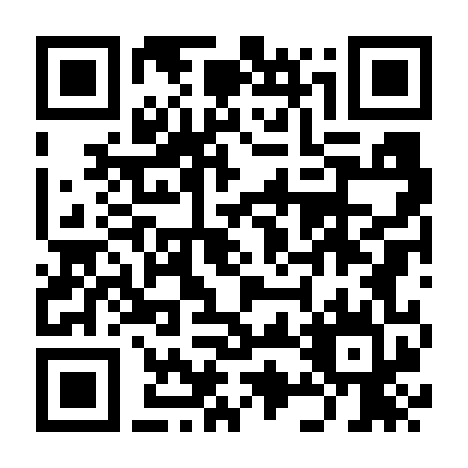 The Fifa Master celebrates 20 years of success
@1 IN EUROPE - THE FIFA MASTER AT THE INTERNATIONAL CENTER FOR SPORT STUDIES
photo: Students from the 21st edition of the FIFA Master during a visit to Fifa headquarters in June 2021
words 1.3K read in 6 minutes, 33 Seconds
The Fifa Master, which took its first cohort in the year 2000, is operated by the International Center for Sport Studies (CIES) in Switzerland, but is run as a pan-European course, with candidates studying at De Montfort University in Leicester, SDA Bocconi School of Management in Milan and the University of Neuchâtel in Switzerland during their year on the programme. Graduates receive a diploma jointly awarded by all three institutions.
This year, it has once again come out as the top European sports management course in our rankings, as it has in nine of the 10 editions of this list to date. It is also one of only three courses to top the rankings, which it also achieved in 2014. Its 2018 graduating class ranked the course highly for both its alumni network and industry networking opportunities, while fellow course leaders gave the Fifa Master the third-highest score available, demonstrating the reputation it has built for itself in its first 20 years.
Denis Oswald, director of CIES, speaks to SportBusiness about the application process, studying on the Fifa Master, and post-graduation life.
How many applications do you receive each year?
Over the last ten years, it has varied, but we regularly get anywhere from 150 to 220 completed applications, and a total of around 600 candidates creating application profiles.
How many of those applications are successful? What's an average class intake at your university?
In order to maintain the highest
level of education, we want to preserve the interaction with the teaching staff and also among the students themselves. So while we interview around 65-75 candidates each year who we believe have the potential to succeed, we can only offer a maximum of 32 places. It is encouraging to see many candidates reapply after an initial application or even interview and be offered a place in a future edition. This shows us that more and more candidates are preparing their applications early on - we even had one woman recently who had identified the Fifa Master as her future while still in high school and prepared everything for years to apply to us.
How have applications been affected by Covid?
Surprisingly, and thankfully, they haven't. It did seem logical to expect a drop, so we were bracing ourselves for one. Intriguingly, while the number of overall application profiles decreased, we actually had a higher number of submitted applications for 2021-22 than for 2020-21 and the highest ever number of user profiles created. We have, however, seen Covid continue the trend in increased scholarship requests.
What do you look for in applicants? Is it all around academic achievement or do you have other criteria?
Without question we look for candidates with strong academics. Given that we are focused on sport at the global level, we expect our students to be open-minded and curious as well as intellectually sharp and internationally-oriented. We want well-rounded applicants who are hungry to learn and ask questions. Obviously, prior work in sport will help students draw on their experience during the learning journey. Being a team player is also essential, since much of the year is dedicated to group work.
What is the background of your students?
Our students literally come from all four corners of the world and we have students with diverse academic backgrounds – interdisciplinary learning is at the core of our programme – and all sports from fencing and biathlon to football and basketball. The age range is consistently between 25-32 years old, with regularly a few younger students who have demonstrated maturity, as well as a handful of more experienced individuals looking to go back to school for a year.
What kind of grants or stipends are available to students?
We have a number of scholarships available each year, a small number of which are restricted to certain geographical areas. We generally divide our scholarships to help as many students as possible. We are constantly trying to find more support, but for 2021-22 we are excited that more than half our students will be receiving some form of financial aid.
What is the size of your faculty?
Our faculty is spread across three universities and currently includes 24 full-time academic staff and, last year, we invited 36 guest lecturers from other universities (one-third of whom were women). We have two to three dedicated scientific directors for each of our three taught modules. Throughout the year we also invite many guest industry speakers to the classroom or meet them on field visits to sports organisations. We had 117 last year. Covid has actually helped us broaden our reach, with more round tables or speakers from across the world. For example, last spring we had a virtual visit to CAF in Cairo, and their top staff spent a day online with the class sharing their experience about African football.
Tell us about some of the areas of expertise you have on your faculty. Where do you stand out in terms of teaching strength? At each of our universities, our staff have traditionally been leaders in their fields in the humanities, management, and law. Whether it is the study of Olympic history or football diplomacy at De Montfort, leadership and managerial culture through SDA Bocconi's Sport Knowledge Center, or anti-doping and arbitration at the University of Neuchâtel, our staff are at the forefront of both theory and practice.
Is there a particular USP for your institution? Do you have a focus on an area you don't see many others working in across the sector?
We have an international focus and we place value on interdisciplinary learning. From our student body to the content of the classes, our programme has always been centred on understanding sport as an international phenomenon. We know other programmes have international partnerships or visits abroad, but spending one year studying at three completely different universities while moving through three different countries with a truly global cohort of students is pretty unique.
Where do your graduates usually go on to work?
In recent years, a number of have taken jobs in the International Federation hub in Switzerland, with nearly 50 working at Fifa. Many others choose to work across the globe for a few years and then return to their home country to work in sport there.
What about in terms of sector?
Most of our graduates work in international or national sporting organisations as well as clubs, teams, and agencies. In particular, we have a high number working in the international federation and global event sector. We also have a growing number of entrepreneurs as well who have started a host of businesses in various sectors of the sports industry.
How do you support your alumni? How strong is your alumni network?
We prefer to speak about our Fifa Master alumni as a "community" rather than just network. A network is simply a set of links, whereas a community is a living, breathing entity. The CIES communications staff work closely with the Fifa Master alumni, and we have vibrant communication channels like regional WhatsApp/messaging groups or subgroups for specific interests, such as a dedicated sports law group or even a budding group for alumni in academia or doing sports-related PhDs. The community gathers most often around sports events – we had our last major one pre-Covid at the Women's World Cup in France – to discuss alumni association matters, share updates or job openings, create new opportunities, and also just kindle old friendships. CIES and the universities remain close to the alumni association which has a seat on the course's executive board and many alumni are involved in university activities giving back to the course.
mastersport.org/up...e-Rankings-2021.pdf