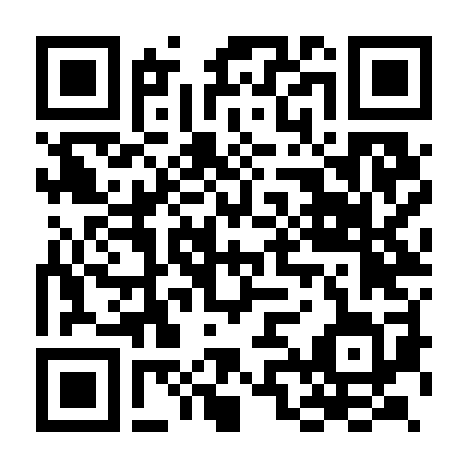 NASA Eyeing an Interesting Weather System in Northern Atlantic
A non-tropical low pressure system that has a possibility of developing subtropical characteristics has developed in the Northern Hemisphere tropics. During the week of January 4, Tropical Storm Pali developed in the Northern Central Pacific Ocean. On January 10 an area of low pressure developed in the Northern Atlantic Ocean, far to the east of Bermuda and NASA's Aqua satellite captured a look at the system in infrared light.
word 464 read time 2 minutes, 19 Seconds
NOAA's National Hurricane Center (NHC) noted the development of the extra-tropical low pressure area on Sunday, January 10 at 1:50 p.m. EST. The system was about 900 miles east of Bermuda and is producing a large area of gale-force winds and maximum winds of hurricane force.

On Jan. 11 at 0435 UTC (Jan. 10 at 11:35 p.m. EST) the Atmospheric Infrared Sounder aboard NASA's Aqua satellite captured infrared data on the system. AIRS provides valuable temperature data such as cloud top and sea surface temperatures. AIRS showed strongest storms with coldest cloud top temperatures near minus 63 degrees Fahrenheit (minus 53 degrees Celsius) east of the center of circulation.

By 1200 UTC (7 a.m. EST) the National Weather Service (NWS) High Seas Forecast (HSF) stated that there is an Atlantic Gale Warning in the area of the low pressure system. At that time, the low pressure area was centered just north of 31.5 degrees north latitude and 44 degrees west longitude, about 900 miles southwest of the Azores. Minimum central pressure was near 985 millibars. The NWS HSF said that cold front associated with the system extends from 31 degrees north latitude and 39 west longitude to 25 degrees north latitude and 40 west longitude to 19 degrees north and 50 degrees west to 19 degrees north and 57 degrees west. The clouds along that front are visible in the AIRS infrared image and look like a long tail that extends from the east of the low to the south of the low pressure center.

The National Hurricane Center (NHC) noted at 1400 UTC (2 p.m. EST) that the non-tropical low was producing a large area of gale-force winds with maximum winds near 60 mph. Shower activity was limited near the center, but NHC noted that the low could gradually acquire some subtropical or tropical characteristics during the next couple of days while it moves southeastward and then eastward into the eastern subtropical Atlantic. NHC said over the next 5 days this system has a 40 percent chance of becoming a depression.

NHC said "regardless of subtropical or tropical cyclone formation, this system is expected to produce hazardous marine conditions over portions of the central and eastern Atlantic for the next few days."


On Jan. 11 at 0435 UTC, the AIRS instrument aboard NASA's Aqua satellite saw coldest cloud top temperatures near -63F/-53C and strongest storms east of the center in this out-of-season extra-tropical low pressure area. Credits: NASA JPL, Ed Olsen
---
LSNN is an independent editor which relies on reader support. We disclose the reality of the facts, after careful observations of the contents rigorously taken from direct sources, we work in the direction of freedom of expression and for human rights , in an oppressed society that struggles more and more in differentiating. Collecting contributions allows us to continue giving reliable information that takes many hours of work. LSNN is in continuous development and offers its own platform, to give space to authors, who fully exploit its potential. Your help is also needed now more than ever!
In a world, where disinformation is the main strategy, adopted to be able to act sometimes to the detriment of human rights by increasingly reducing freedom of expression , You can make a difference by helping us to keep disclosure alive. This project was born in June 1999 and has become a real mission, which we carry out with dedication and always independently "this is a fact: we have never made use of funds or contributions of any kind, we have always self-financed every single operation and dissemination project ". Give your hard-earned cash to sites or channels that change flags every time the wind blows , LSNN is proof that you don't change flags you were born for! We have seen the birth of realities that die after a few months at most after two years. Those who continue in the nurturing reality of which there is no history, in some way contribute in taking more and more freedom of expression from people who, like You , have decided and want to live in a more ethical world, in which existing is not a right to be conquered, L or it is because you already exist and were born with these rights! The ability to distinguish and decide intelligently is a fact, which allows us to continue . An important fact is the time that «LSNN takes» and it is remarkable! Countless hours in source research and control, development, security, public relations, is the foundation of our basic and day-to-day tasks. We do not schedule releases and publications, everything happens spontaneously and at all hours of the day or night, in the instant in which the single author or whoever writes or curates the contents makes them public. LSNN has made this popular project pure love, in the direction of the right of expression and always on the side of human rights. Thanks, contribute now click here this is the wallet to contribute
---