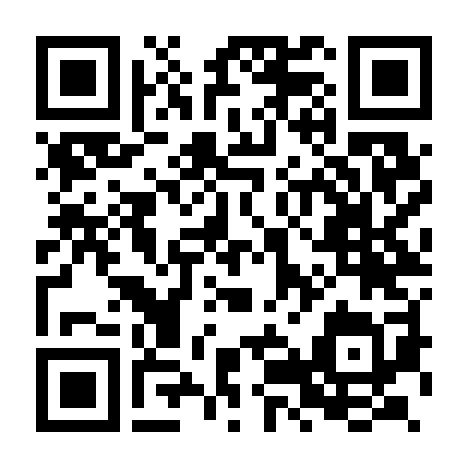 A revolutionary solution for pollution reduction
A new system is capable to cut most part of any gas polluting emission in the atmosphere solving, in a very fast and cost effective way, the green house effect problem. Many investors are considering to participate in this owesome project.
word 625 read time 3 minutes, 7 Seconds
About the many actions and engagements for supporting the pollution reduction, I'd like to give my contribution to solve a good 90% of the problem. I've recently sent this proposal also to Sir Richard Branson - Virgin, but I'd like to address this news also to any responsible Person for pollution and Environmental connected problems at any level and in any country.

I'm sure that together we could do something really great for our planet and for our future generations in a very fast and cost effective way.

I'm infact supporting some friends of myne, who patented a new device which could represent the new Eco-Solution for cutting any polluting element contained in combustion processes (such as the PM10 and the CO2).

The Process:
The system is based on new concept for treating the discharge gassed with a "post-combustion flame-free" process using the RADIANT ENERGY capable to heat the gasses over 1000 °C before their emission in the atmosphere. This process enables the elimination of most part of any polluting element (as certified by majour competent and homologated Research Institutes and Universities).

Here are some of the awesome competitive advantages obtained in:
1. Pollution reduction:
- CO2 up to 82 % reduction (but improvable)- - PM 10 up to 97 % reduction
- Consistent reductions on other nasty polluting elements such as NOX and SOX
- Increased outputs of O2 (from 6 to 10 times, similar to the Chlorophyll Photosynthesis effect).

2. Technological and Marketing aspects:
The simple technological and productive processes to produce "Kleen-Up", make it immediately and easily applicable, as a "Retro-Fit", on any combustion engine or process either if already existing as AM (After Market) or in the future OEM ones.

3. Commercial aspects
We could immediately obtain great and fast results in pollution reduction in the following sectors(listed in order of shorter time to market):

- The Heating process of the Buildings in Public/ Private / Industrial sectors where the little investment required could be recovered in few months adopting cheaper fuels (combustion oil instead of the more refined ones, which cost represents, e.g. in Italy, more than the 68% of the family costs) cutting, this way, a further 14% average of total polluting emissions. Indicative figures show 3 ML furnaces in Europe only. Only in Italy, 400.000 furnaces produce 80 ML Tons (15% of CO2 of its Kyoto debit). The 80% CO2 saved with our solution could worth, quoting the CO2 at the lowest exchange rate of 7,5 "/Ton, 500 ML " about.

- The Naval sector (Commercial & Tourist sectors) producing the 6.5% of total PM10 emissions but where the total qty of 88.000 vessels burns 289 ML Tons of Carbonyl, which is emitting the equivalent quantity of the total NOX yearly emitted in the entire USA (as reported by Delaware University on http://www.udel.edu ).

- The Industry and Energy Production Plants which, together, produce near to 65% of the total pollution of CO2;

- The Public & Commercial Transports (Busses, Trains, Trucks fleets e.g. for Garbage picking, Commercial Trucks, etc.) representing an average 12% of total emissions.

- For other important polluting sources (like the old park of the private automotive field) we have already identified the possible critical elements and how to solve the relevant productive and process problems with the appropriate solutions (to be possibly financed with investors supports).

Many other important information are available on yr request which please do not hesitate to ask me at my mail address info@topsolutions4.com or cell.+393472295906

We could esily co-finance the industrial phase and relevant distribution in all polluting countries in the world.

Gabriele Giampieretti
---
LSNN is an independent editor which relies on reader support. We disclose the reality of the facts, after careful observations of the contents rigorously taken from direct sources, we work in the direction of freedom of expression and for human rights , in an oppressed society that struggles more and more in differentiating. Collecting contributions allows us to continue giving reliable information that takes many hours of work. LSNN is in continuous development and offers its own platform, to give space to authors, who fully exploit its potential. Your help is also needed now more than ever!
In a world, where disinformation is the main strategy, adopted to be able to act sometimes to the detriment of human rights by increasingly reducing freedom of expression , You can make a difference by helping us to keep disclosure alive. This project was born in June 1999 and has become a real mission, which we carry out with dedication and always independently "this is a fact: we have never made use of funds or contributions of any kind, we have always self-financed every single operation and dissemination project ". Give your hard-earned cash to sites or channels that change flags every time the wind blows , LSNN is proof that you don't change flags you were born for! We have seen the birth of realities that die after a few months at most after two years. Those who continue in the nurturing reality of which there is no history, in some way contribute in taking more and more freedom of expression from people who, like You , have decided and want to live in a more ethical world, in which existing is not a right to be conquered, L or it is because you already exist and were born with these rights! The ability to distinguish and decide intelligently is a fact, which allows us to continue . An important fact is the time that «LSNN takes» and it is remarkable! Countless hours in source research and control, development, security, public relations, is the foundation of our basic and day-to-day tasks. We do not schedule releases and publications, everything happens spontaneously and at all hours of the day or night, in the instant in which the single author or whoever writes or curates the contents makes them public. LSNN has made this popular project pure love, in the direction of the right of expression and always on the side of human rights. Thanks, contribute now click here this is the wallet to contribute
---