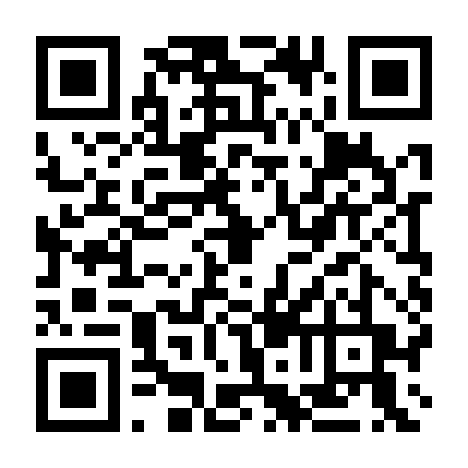 NVIDIA Corporation: NVIDIA GPUs Selected for New Toshiba Notebooks
/PR Newswire/SANTA CLARA, Calif., NVIDIA Corporation (Nasdaq: NVDA), the worldwide leader in visual processing solutions, today announced that the Company's GeForce(TM) FX Go
family has been selected for three notebooks from Toshiba Digital Products Division. The GeForce FX Go5200 graphics processing unit (GPU) has been selected for the new Toshiba Satellite M30-S350 and Portege M205. The GeForce FX Go5200 was also recently selected for Toshiba's Tecra M2 series.
Perfectly balancing portability and performance, the Tecra M2 series weighs in at less than five pounds and is an excellent solution for business users who require small form factors and the compatibility, stability and reliability for which NVIDIA(R) is known.

word 704 read time 3 minutes, 31 Seconds
"NVIDIA consistently delivers products that not only offer outstanding visuals, but also the type of rock-solid computing experience Toshiba's customers demand," said Taro Hiyama, vice president of product marketing, Toshiba Digital Products Division, a division of Toshiba America Information Systems, Inc. "Whether watching a DVD movie on a widescreen
notebook or utilizing a thin and light Tecra M2 for business travel, Toshiba's customers can count on NVIDIA to consistently provide a great visual experience."

"Toshiba is a leader among notebook manufacturers. By incorporating GeForce FX class graphics into these notebooks, Toshiba is guaranteeing that end users have a simple, seamless out of the box experience," said Jeff Fisher, executive vice president of sales with NVIDIA Corporation. "
NVIDIA GeForce FX Go GPUs deliver the compelling visuals for an immersive computing experience and the Company's hallmark compatibility, stability and reliability."

About the GeForce FX Go5200
The GeForce FX Go5200 with true DirectX 9.0 functionality is the
perfect mobile graphics solution for business and entertainment computing in thin-n- light Notebooks. Bringing full Microsoft DirectX 9.0 hardware compliance to the mainstream, mobile market segment, the GeForce FX Go5200 is designed to deliver cinematic-quality special effects and studio-quality color, enabling 3D worlds and characters to come alive like never before.
Combined with world- class video playback, the latest Powermizer(TM) power-saving technology and rock-solid software compatibility, reliability, and stability, the GeForce FX Go5200 is changing the way both corporate users and consumers use notebook PCs.

About NVIDIA
NVIDIA Corporation is a market leader in visual computing technology dedicated to creating products that enhance the interactive experience on consumer and professional computing platforms. Its graphics and communications processors have broad market reach and are incorporated into a wide variety of computing platforms, including consumer digital-media PCs
, enterprise PCs, professional workstations, digital content creation systems, notebook PCs, military navigation systems and video game consoles. NVIDIA is headquartered in Santa Clara, California and employs more than 1, 800 people worldwide. For more information, visit the Company's Web site
at http://www.nvidia.com .

Certain statements in this press release, including any statements relating to the Company's performance expectations for NVIDIA's family of products and expectations of continued revenue growth, are forward-looking statements that are subject to risks and uncertainties that could cause results to be materially different than expectations. Such risks and
uncertainties include, but are not limited to, manufacturing and other delays relating to new products, difficulties in the fabrication process and dependence of the Company on third-party manufacturers, general industry trends including cyclical trends in the PC and semiconductor industries, the impact of competitive products and pricing alternatives, market acceptance of the Company's new products, and the Company's dependence on third-party developers and publishers. Investors are advised
to read the Company's Annual Report on Form 10-K and quarterly reports on Form 10-Q filed with the Securities and Exchange Commission, particularly those sections entitled "Certain Business Risks," for a fuller discussion of these and other risks and uncertainties.

Copyright (C) 2004 NVIDIA Corporation. All rights reserved. All company and/or product names may be trade names, trademarks and/or registered trademarks of the respective owners with which they are associated. Features, pricing, availability, and specifications are subject to change without notice.

NOTE TO EDITORS: If you are interested in viewing additional
information on NVIDIA, please visit the NVIDIA Press Room at
http://www.nvidia....ge/press_room.html/

Web site: http://www.nvidia.com

per maggiori informazioni: CONTACT: Diane Vanasse of NVIDIA Corporation, +1-408-242-0027 or dvanasse@nvidia.com FCMN Contact: dvanasse@nvidia.com


---
LSNN is an independent editor which relies on reader support. We disclose the reality of the facts, after careful observations of the contents rigorously taken from direct sources, we work in the direction of freedom of expression and for human rights , in an oppressed society that struggles more and more in differentiating. Collecting contributions allows us to continue giving reliable information that takes many hours of work. LSNN is in continuous development and offers its own platform, to give space to authors, who fully exploit its potential. Your help is also needed now more than ever!
In a world, where disinformation is the main strategy, adopted to be able to act sometimes to the detriment of human rights by increasingly reducing freedom of expression , You can make a difference by helping us to keep disclosure alive. This project was born in June 1999 and has become a real mission, which we carry out with dedication and always independently "this is a fact: we have never made use of funds or contributions of any kind, we have always self-financed every single operation and dissemination project ". Give your hard-earned cash to sites or channels that change flags every time the wind blows , LSNN is proof that you don't change flags you were born for! We have seen the birth of realities that die after a few months at most after two years. Those who continue in the nurturing reality of which there is no history, in some way contribute in taking more and more freedom of expression from people who, like You , have decided and want to live in a more ethical world, in which existing is not a right to be conquered, L or it is because you already exist and were born with these rights! The ability to distinguish and decide intelligently is a fact, which allows us to continue . An important fact is the time that «LSNN takes» and it is remarkable! Countless hours in source research and control, development, security, public relations, is the foundation of our basic and day-to-day tasks. We do not schedule releases and publications, everything happens spontaneously and at all hours of the day or night, in the instant in which the single author or whoever writes or curates the contents makes them public. LSNN has made this popular project pure love, in the direction of the right of expression and always on the side of human rights. Thanks, contribute now click here this is the wallet to contribute
---